Strategies
Top fantasy football players to watch for 2014

As the 2013 NFL season reaches its end, all the interest is quickly being switched towards the playoffs. This might be the best time to have a look at the top fantasy football players for 2014. We will break down those players per position and we will judge each player upon his up to now performance in the season. Those players were the fantasy-owners favorites up to now in the season.
Quarterbacks
There is no doubt which is the top quarterback currently in the league. Peyton Manning has been at the top of the list for quite some time now and he continues to do so this season, too. Whilst he experienced some ups and downs in his performance, he still lies at the top of our list and he will continue to do so.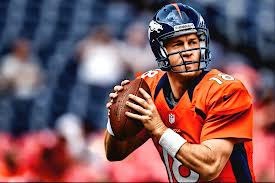 Russell Wilson and Philip Rivers follow. The second-year Wilson is a player to whom the Seattle Seahawks rely much. On the other hand, Rivers is playing very well as of lately. He is definitely a player to watch for any fantasy owner. Although his fantasy numbers dropped a bit as of lately, he is still a top-3 player in the quarterback position.
Running Backs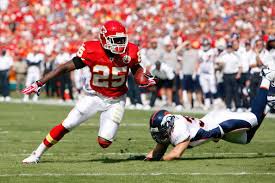 Jamal Charles and LeSean McCoy win the race at the running back position. Charles is performing surprisingly well this season. He has made lots of fantasy owners happy and of course, the Kansas City Chiefs fans cheering. McCoy on the other hand is a very reliable solution. He continues to deliver with consistency for fantasy owners. DeMarco Murray comes third on our list. He has been recording over 15 fantasy points for three weeks.
Wide Receivers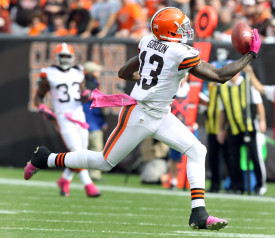 Josh Gordon, Brandon Marshall and Dez Bryant lead the way at the wide receiver position. Marshal is certainly a player who can't be neglected. He delivers with consistency even if he doesn't draw the flashlights on him. Bryant has helped many fantasy owners make it to the playoffs with his performance as Josh Gordon has done. The two of them are considered as the best fantasy options for the wide receiver position at the moment.
Tight End
There aren't many questions when it comes to who is the best tight end at the moment in the NFL. The first and only name that comes in mind is Jimmy Graham. There is no fantasy owner that would even consider starting another player at the position. Even when he doesn't reach his highest level of performance, Graham is simply dominant.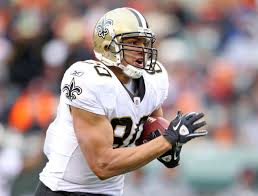 If we had to choose two more tight ends to watch, we would go with Vernon Davis and Jason Witten. Davis is showing some real consistency this season and Witten has been putting up big performances, too. Both of them are widely trusted by fantasy owners.