Strategies
Top fantasy sleepers for the upcoming NBA season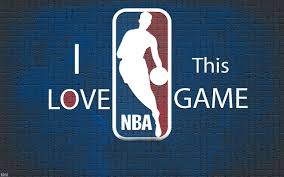 We are almost a month before the start of the 2013-2014 season and it's right about time we examined some of the top fantasy sleepers for the next season. Certainly, we already know who the most dominant players will be in the fantasy leagues. Although many teams made drastic changes during the offseason, the superstars who fill the stats sheets will again be reliable choices. For instance, players like Dwight Howard and Kevin Durant will still be top picks, despite the changes in their surroundings. However, there are some players under the scope that could make the difference next season and they should be considered as top fantasy picks.
Anthony Davis, New Orleans Pelicans
Anthony Davis is not the best example of a fantasy sleeper. Many fantasy owners might already have spotted him. Although his selection hides a small dose of risk, the former first pick in the 2012 NBA Draft recorded a very solid rookie season. He is expected to be even better in 2013-2014, now that he has a bunch of reliable teammates on his side. In 2012-2013 Anthony averaged 13.5 PPG and also 8.2 rebounds and 1.8 blocks. He shot 51.6 percent from the floor while playing just 28.8 minutes per contest. If he manages to sustain his health throughout the season he will definitely be better. The additions of Jrue Holiday and Tyreke Evans are projected to allow him to find better shots on offense. As the opposing defenses will have more threats to pay attention to, Anthony will have a great chance to rise his shooting percentage, his scoring and also his assists. Anthony will have three capable scorers on his side, Eric Gordon, Evans and Holiday. Certainly, he has much more work to do, but he can be considered as a top fantasy sleeper for the next season.

Tristan Thompson, Cleveland Cavaliers
Tristan Thompson can be considered almost a certainty for a solid performance in 2013-2014. The No.4 pick of the 2011 NBA Draft recorded a productive season in 2012-2013. He averaged 11.7 points, 9.4 rebounds and also 1.3 assists per contest. He was the Cleveland Cavaliers' starter and he is expected to be starting again. In addition, the main big men of the Cavs are battling to return to action healthy. That's why Tristan Thompson will be the top choice for the team's frontcourt. He can easily go on a 12-point 10-rebound season, maybe even higher.
Jimmy Butler, Chicago Bulls
Jimmy Butler is risky as a pick for the fantasy leagues. However, he might be a great reward for fantasy owners, too. The 24-year old guard recorded a terrific season in 2012-2013. He showcased his abilities and he set the tone for even better performances to come. His 8.6 PPG, 4.0 RPG and 1.4 assists may not surprise anyone. Nonetheless, if Chicago decides to part ways with Luol Deng, a move which is probable, then Jimmy Butler will have the chance to show his true value. His numbers are projected to go up next season, especially if Deng sees the exit door. Jimmy Butler showed that he has all the potential to emerge as one of the team's best players.