Strategies
Top Fantasy Sleepers for week 1 of the 2015 NFL season.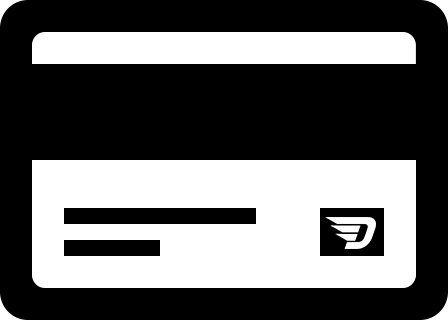 200% Deposit Bonus
Up to $2,000!
To celebrate the start of NFL season, DraftFury will match 200% of your first deposit from 9/4/2015 through 9/20/2015, up to $2,000 in bonus dollars! Take advantage of this generous offer today! JOIN!







The 2015 NFL season kicks off this week turning every fantasy owners attention to week 1. For us the key to success in week 1 is finding a few Fantasy Sleepers that can help carry the load on whatever daily fantasy site you might play including FanDuel and DraftKings.
As we start to look at the first week of the 2015 NFL season it is difficult to exactly predict which teams will have the top offenses and which teams will have shut down defenses. This limits us a little leading up to week 1 but should open up the door for week 2 once we know a little more about each team.
That being said the first sleeper we like in week 1 is quarterback Teddy Bridgewater as he looks to lead his Minnesota Vikings to victory against the San Francisco 49ers on Monday Night Football. Bridgewater is ranked just above the 20th spot for quarterbacks but could have a favorable matchup against a 49ers team that lost their head coach as well as key members of the defense to retirement this offseason.
Here is our complete list of top Fantasy Sleepers for week 1 of the 2015 NFL season.
Quarterbacks:
Tyrod Taylor, Buffalo Bills: If your looking to stack your fantasy lineups at the other core positions Taylor is a great option slotting in at just around $5k on FanDuel. Taylors ability to not only move the ball through the air but also on the ground with his feet make him an ideal quarterback in week 1 against an Indianapolis Colts team that can put points up on the board.
Running Backs:
Ameer Abdullah, Detroit Lions: We loved Abdullah coming out of college but just not quite sure how he will be factored into the Lions offense. That being said he is worth a gamble in week one as he has shown in preseason he can be a key asset on the offensive side of the ball in a lineup that has had trouble keeping running backs healthy.
Tim Hightower, New Orleans Saints: Now Hightower would be a deep fantasy sleeper but he could have some solid value in week 1 for the Saints. Currently reports are indicating both Khiry Robinson and CJ Spiller may not be ready to go in week 1. This would raise Hightowers stake as a possible number two back behind Mark Ingram. As we have seen over the past few years Ingram has had injury issues something the Saints will look to avoid opening up opportunities for Hightower. That being said monitor the lineups and injury reports as the week goes along.
Other Fantasy Sleeper at the running back position include Andre Williams and Javorius Allen.

Wide Receivers:
Davante Adams, Green Bay Packers:  It is hard for us to say what a cost would be to warrant Fantasy Sleeper status but Adams is well down the list in regards to starting salary on week 1 on daily fantasy sites. Rodgers will look to replace Jordy Nelson from the start and Adams could be that guy after showing at times down the stretch he could put up solid numbers.
Steve Johnson, San Diego Chargers: Johnson should see an increase in his fantasy value this year playing with a Chargers team that likes to throw the ball. Entering week 1, Johnson will look to be a key weapon out of the slot providing Philip Rivers a key weapon that has the ability to be a top wide receiver in the offense.
Marlon Brown, Baltimore Ravens; You could go with either Brown and Kamar Aiken in week 1 with concerns over whether or not first round pick Breshad Perriman will go in week 1. While we could shy away from them if Perriman plays the likely hood he would see the field in large numbers is doubtful after missing all of the preseason action. Brown could be the teams deep ball threat with the loss of Torrey Smith in free agency.
Other wide receiver Fantasy Sleeper options include Devin Funchess, Stefon Diggs, Eddie Royal and Cody Latimer.