Strategies
Top MLB Fantasy Sleepers to Watch in 2014



A.J. Burnett – SP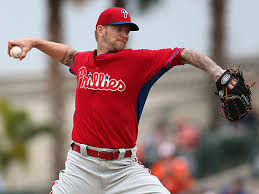 A.J. Burnett is 37 years old, and he has kept a much lower profile since moving back to the National League following the 2011 season. The veteran right-hander is coming off of two solid seasons in Pittsburgh (Burnett posted a 107 ERA+ in 2012 and 2013) and is now pitching in the hitter-friendly Citizens Bank Park.
So far in 2014, Burnett has lived up to his $15 million salary. His 2.73 ERA ranks 27th in the National League. Over his last three starts, Burnett has allowed just four earned runs in 18 innings pitched. Although he has battled with command issues early on this year (17 walks in 29.2 innings), and is pitching through a back injury, Burnett is a solid starter on any fantasy team.

Iwakuma of the Seattle Mariners is probably the most underrated starting pitcher in the American League. Since coming over from Japan in 2011, Iwakuma has posted a 2.84 ERA over 345 innings pitched. In 2013, Iwakuma recorded an ERA+ of 138, which ranked ninth in baseball.
Iwakuma (23-11 in his career) has yet to pitch in 2014 due to a finger injury, but you can expect him to be a Top 10 pitcher in the American League at age 33.
Jonathan Papelbon – RP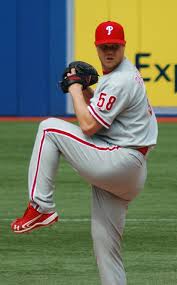 After a very lackluster 2013 season in which he blew seven saves, I still have Papelbon as an above-average closer for 2014. His velocity has dropped to the 91-92 mph range, but he still has decent movement on his fastball and knows how to get hitters out.
Papelbon is 6 for 7 in save opportunities this season, and he has not given up an earned run since April 2nd. He is a good option for a number two closer on your fantasy roster.
Andrelton Simmons – SS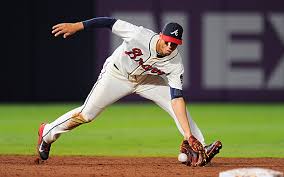 Known around the league for his Gold Glove caliber defense, Andrelton Simmons is beginning to make a name for himself with his bat. With decent speed and above-average power (17 home runs in 2013), the 24-year-old probably has some of the biggest upside in baseball among shortstops.
Simmons has three home runs so far in 2014, which means he is on pace for over 20 this season. His .811 OPS is a good sign as well, and the fact that he is still very young means he could have a break out year.
Jose Abreu – 1B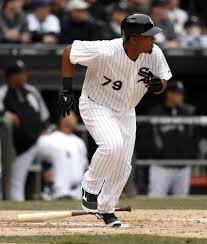 Going into his rookie season with the White Sox, Cuban Jose Abreu was somewhat of a mystery. The 27-year-old played exceptionally well in his home country, posting big power numbers. Abreu hit three home runs in just six games during the 2013 World Baseball Classic.
Abreu has slugged six home runs so far in 2014. His 19 RBIs and .924 OPS look great as well for a rookie. If Abreu is still available, he makes a great waiver wire pickup at first base.