Strategies
Top Producing Fantasy NHL Goalies

Ben Bishop: Bishop has been having a stellar season in net and one of the major reasons why the Lightening have been having such a good season. He is among the league leaders in Wins (24) GAA (1.93) SV% (.935) And SHO (4) He's had just an amazing season for where his projections were. Not sure why but he is still only owned in 88% of leagues. Maybe some owners think that this is a fluke but if he is on your waiver wire you must pick him up.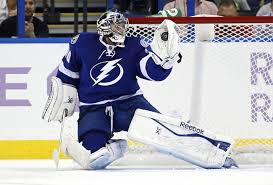 Tuukka Rask- We have become used to seeing Tuukka Rask at the top of goalie rankings. He has been awesome and very consistent.  The young goalkeeper who calls Finland home has pretty much met his numbers from last season. 22 Wins, A 2.11 GAA has been great for thee Bruins. He is also leading the league in Shutouts with 5.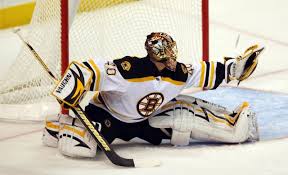 Jonas Hiller- Hiller is having one of his best seasons to date. With the Anaheim playing pretty well this season, Price has logged 23 Wins to just 6 Losses. He is putting up a career high in both SV% with .912 and GAA with a solid 2.41. These numbers have put him as a top 5 goaltender in the game.  All around a great year for Hiller, and fantasy owners have to be happy with his production.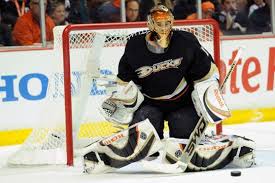 Josh Harding- Despite Harding being out recently with an injury, he still needs to make this list. He is posting an insane 1.65 Goals Against first in the league by far, and is second in SV% with .933. The Wild were setup to have a big year this season but injuries have really brought them down and Harding's case might be the most unfortunate. He should be back this season though, and it will be interesting to see if he can keep these numbers up.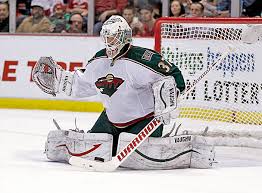 Roberto Luongo- Luongo has reinvigorated his career this season. He has a record of 18-10-6 on the season with a 2.19 Goals Against Average and .924 Save Percentage. This is astonishing once you remember how they were trying to run him out of town in Vancouver. He has really turned his career around and looks to be on top of his game. I think that you can trust your goalie situation with Roberto Luongo.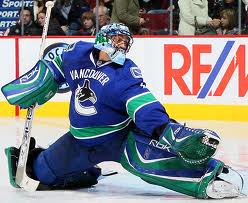 The Rotoguys were tempted to include Carey Price in their list but Montreal's poor performance as of late legitimately forced us to scratch him off.