Strategies
Week 3 Fantasy Football Picks
The NFL season heads into week three of the 2013 NFL season this Sunday with a great lineup of games. These games will be excellent to watch but also great for many fantasy football owners around the league. The only downfall this week is a couple key players are banged up and might cost you points like Ray Rice for the Baltimore Ravens and Andre Johnson for the Houston Texans.
Three Players To Start In Week 3:
DeAndre Hopkins, Houston Texans – With Andre Johnson returning from a concussion the question will be how will hold up against the Baltimore Ravens in week three. Hopkins who took over as Matt Schaubs go to receiver down the stretch could benefit early from the extra reps in practice this week. The Texans are also going up against a secondary that allowed seven passing touchdowns to Peyton Manning and the Denver Broncos in week one.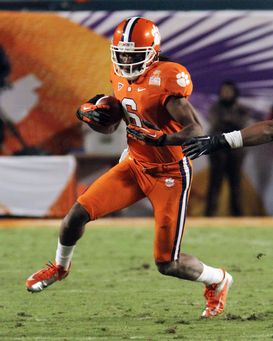 C.J. Spiller, Buffalo Bills – Spiller and the Bills have a difficult matchup in week three against a solid New York Jets defense. The gut feeling is Spiller will get 80 plus yards on the ground and another 60 through the air along with a pair of touchdowns. Spiller has the potential to take it to the house on any play.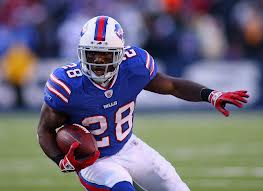 Eric Decker, Denver Broncos – One part of the four headed receiving monster for the Denver Broncos has yet to find the end zone in the first two games. Look for Decker to get more involved against the Oakland Raiders in week three.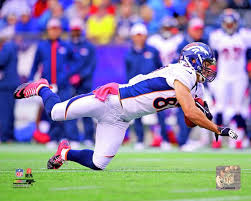 Three Players To Sit in Week 3:
Ray Rice, Baltimore Ravens – Even if Rice gets the start in week three after leaving the game against the Cleveland Browns in week three shouldn't be trusted. The Ravens rushing game hasn't looked good in the first two games and should struggle against a good Houston Texans defense.
Josh Freeman, Tampa Bay Buccaneers – Freeman in the Bucs is going up against a New England Patriots team that has allowed just 339 yards passing and two touchdowns in the team's first two games. The Bucs have also struggled to score touchdowns making it even more difficult to start.
Surprise Players of Week 1 & 2:
Marlon Brown, Baltimore Ravens – The undrafted wide receiver out of Georgia has emerged as one of Joe Flacco's go to receiver. He has eight catches for 110 yards and two touchdowns in two games for the Ravens. Brown has the potential to become the Ravens number one receiver if he continues to develop till then he and Torrey Smith will team up to create a dynamic deep ball tandem.
Eddie Royal, San Diego Chargers – In his first two games of the season Royal has pulled in five touchdown passes and tied his season high for most touchdowns. Royal has become a red zone target for Phillip Rivers.
Player To Watch Moving Forward:
Trent Richardson, Indianapolis Colts – Richardson was traded to the Colts this past week for a first round pick in next years NFL draft. He and Andrew Luck will work together to form a young tandem for the next couple seasons and expect him to put up big numbers down the stretch for the Colts. The advantage he has in Indy is they have an explosive passing game that will open up the run game.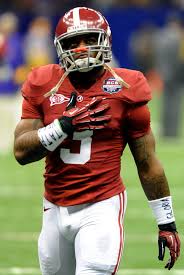 Fantasy Tip Of The Week:
Stay away from using your heart to pick players and focus on matchups. Last week I talked to two different fantasy owners in big money leagues who both went with players on their favorite team and it cost them. If you want to be a good fantasy football owner you need to leave your heart on the sofa when it comes to picking players.