Strategies
Westbrook Making Fantasy Basketball History

Amidst Kevin Durant's recent surgery to correct the head of the screw rubbing against the bones on his feet, Durant has been absent from the game. Though many players are benefiting from his absence, one player who is truly playing out of his mind is none other than Russell Westbrook.
During the last 6 games, Westbrook has registered a triple-double in all but one of those contests. Not only was he pulling down double digit boards and dishing out double digit assists, but he has also scored an average of 36 ppg in that span. In fact, he and only one other player has averaged 33 pts/10 rebounds/10 assists in a 10 game span – that other player was Michael Jordan.
Despite having been hurt with a dent in his face and having to succumb to using a protective mask, Westbrook has been completely unbelievable and does not look like he's slowing down. For those who have him on your fantasy teams, you are going into playoffs with huge momentum.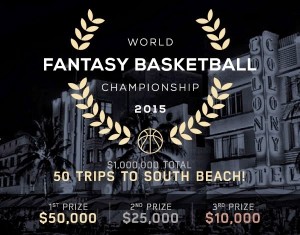 Most likely your fantasy leagues' trade deadline has already expired, but if you do have a chance to trade for Westbrook, you may have to give up a lot. In daily fantasy leagues, however, Westbrook has been producing in a big way despite his big price tag. Having Westbrook on your roster is a smart move especially until Durant is out. He will definitely continue to post up monster numbers and has the potential to produce nightly triple-doubles with a couple 3's and steals. All those stats combined will give you the greatest opportunity to win your 50/50 leagues or possibly win big.
The downside in having Westbrook on your team is figuring out who else to draft who has a very low price tag. Luckily for you, there are a few injuries that may help you in picking out a sleeper. Notable players who are currently injured are Blake Griffin, Jamal Crawford, Goran Dragic, Tyreke Evans, Derrick Rose and more. Ideally, you would choose someone who will benefit from their absence such as Spencer Hawes, Austin Rivers, Mario Chalmers, Shabazz Napier, Norris Cole, Tony Snell, Aaron Brooks and others.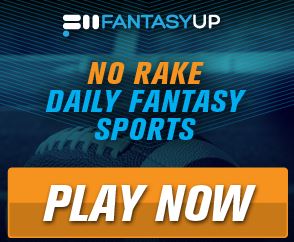 The most important part in picking sleepers to round out your daily fantasy teams is to keep up with the updates hours before the game and about 15 minutes before tipoff. There are some instances where a sudden DNP can occur just prior to the game and it could really hurt your team. As the NBA gets closer to the playoffs, more and more teams will look to rest some of their key players. You will benefit by keeping up with the updates so that you can exchange players who won't be playing that night.
As well, teams such as the Miami Heat, San Antonio Spurs, Atlanta Hawks and Cleveland Cavaliers might look to rest their players more. You can definitely find some hidden gems when they do rest these players. Daily fantasy can be tricky if done poorly. Make sure you to do your research before picking your rosters.