Strategies
Who are the Top 10 Fantasy NBA Players at the moment?

This season lots of ups and downs have been noticed around the NBA, therefore affecting several fantasy leagues. Star injuries and surprising performances have changed the balances around the league, regarding which players are the best fantasy options and which ones rank lower. Let's see who are the Top 10 fantasy players at the moment.
No.1: Kevin Durant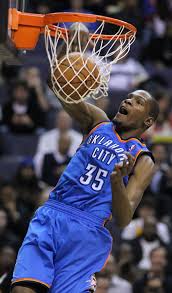 KD has no opponent when it comes to fantasy basketball performance. Although he is still considered as the second best player in the NBA, trailing LeBron James, he is the best fantasy option. He is averaging 31.0 PPG, 7.7 RPG, 5.3 APG and 51.3 FG%.
No.2: LeBron James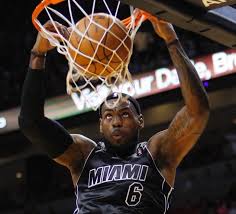 The King ranks second simply because KD is playing in a whole different, special level. Nonetheless, James is still a superb fantasy player, averaging 26.3 PPG, 6.9 RPG and 6.6 APG, while shooting an astonishing 57.7 percent from the floor.
No.3: Stephen Curry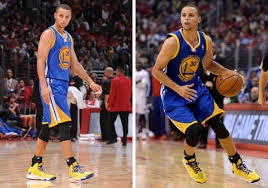 Curry has emerged as a candidate for the MVP award of the regular season, after not even getting selected for the All-Star Game last season. The sharpshooting guard is averaging 24.5 PPG, 9.1 APG, 45.8 FG% and 40.6 3P%. He certainly is a superb fantasy player.
No.4: Anthony Davis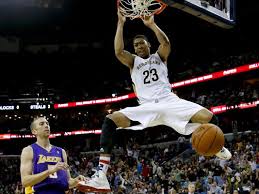 Davis was not selected as an All-Star this season, mainly due to the high competition in the Western Conference this season. Nonetheless, with 20.5 PPG, 10.5 RPG, 3.3 BLPG and 51.8 FG% he is a fantastic fantasy piece for any owner. He is putting up superb performances this season.
No.5: Kevin Love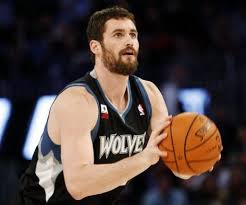 Love is yet another double-double machine, much like Davis is. The 25-year old forward is averaging 25.6 PPG, 13.2 RPG, 46.0 FG% and 37.5 3P%. Love is a special player and arguably the best power forward in the league, although he doesn't play like most power forwards.
No.6: James Harden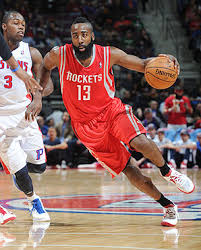 Harden has found his role in Houston and he is playing like we all know he could play. He is a superstar and he is putting up superstar numbers. Harden is averaging 23.8 PPG, 5.4 APG, 4.7 RPG, 44.7 FG% and 32.8 3P%.
No.7: Paul George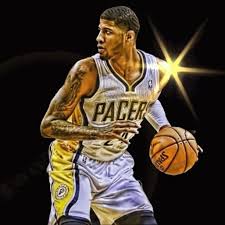 George is the latest addition in the superstar elite of Kevin Durant, LeBron James, Carmelo Anthony and the rest of the surging perimeter players. Lots of people around the league expected George to emerge as a player and he has done just that. He has also made all fantasy owners who own him smile.
No.8: Carmelo Anthony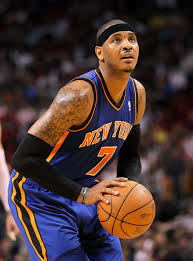 Despite the difficulties the New York Knicks experienced earlier in the season, Carmelo Anthony has always been delivering with consistency. He is putting up 27.3 PPG, 8.7 RPG, 3.0 APG, 44.9 FG% and 41.7 3P% this season.
No.9: Kyrie Irving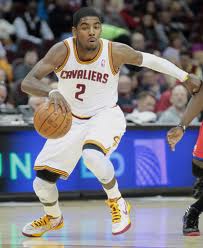 Some rumors state that Kyrie Irving wants out of the Cleveland Cavaliers. Nonetheless, this hasn't stopped him from putting up huge performances. The energetic guard is averaging 21.4 PPG, 6.2 APG and 35.4 3P%.
No.10: Dwyane Wade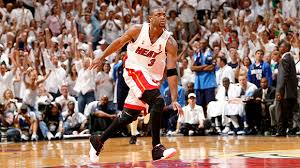 Wade might have missed some games this season but when he plays he is surging. He really reminds us of the old, superstar and dominant player he was a few years ago. His numbers show that, too. He is showing a 54.8 FG% and a 72.4 FT%.