Strategies
Who are the most overrated and underrated players in the NFL and why?

Have you ever wondered who are the most overrated players and their counterparts? There are certain NFL players that absolutely drive you crazy because they get so much hype even though they don't deserve it? And there are also players who deserve a pat on the back but their effort is vastly under appreciated. The Rotoguys want to share their insight on some of the players who have received too much credit (or even too little) in the NFL this season.
Quinton Coples, New York Jets, Defensive End, Status: Overrated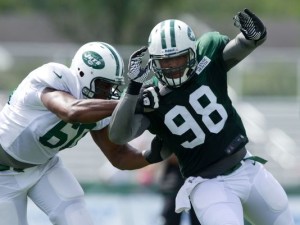 Quinton's rookie season was a solid one. He averaged 5.5 sacks in part time duty and showed promise as a 3-4 defensive end. Although he did a decent job, the New York Jets see him as an elite player. Is Coples that great? Or the people need to "chill" a bit and see how he will perform on a regular basis.
Chris Ivory, New York Jets, Running-Back, Status: Underrated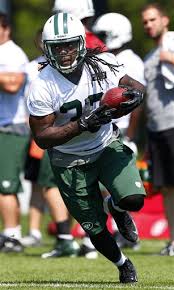 This season there were some really questionable decisions. But one move that the Jet's new general manager did was spot on. He took No.4 running back in New Orleans, Ivory. There he struggled to receive consistent carries, and when he was on the field he showed his running style and marathoner stamina.
Champ Bailey, Denver Broncos, Cornerback, Status: Overrated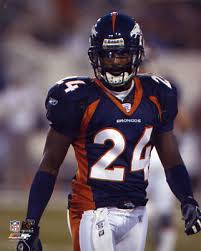 Is Bailey a bad cornerback? Is he really the second best in the NFL? The answer to both questions would be "no". There are a lot of players in the NFL who get paid so much but give back so little to the team. One example for that is Champ Bailey. He has been an amazing cornerback for a long time, but he lost his step over the past few seasons. He is being praised for his name although he doesn't deserve it for his current level of play.
Rahim Moore, Denver Broncos, Free-safety, Status: Underrated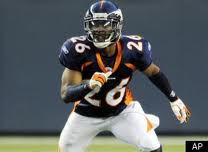 Yes, he did a bad play on National TV and now he is remembered as a player not worthy of his team. Although his bad play, he is a true difference maker at the safety position, he has a wide range with the deep spread. He also has some great instincts as he always seems to be in the right time for coverage.
Mark Ingram, New Orleans Saints, Running-back, Status: Overrated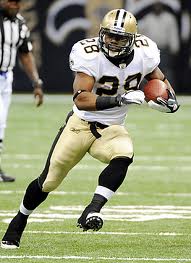 Ingram is solid between the tackles runner, but he is overshadowed by Pierre Thomas and Darren Sproles. Although he never averaged more than 3.9 yards per carry in his career, he is highly thought of because of his father who played nine seasons in the NFL.
Pierre Thomas, New Orleans Saints, Running-back, Status: Underrated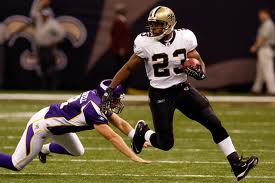 Everything in the world has a counterpart. The Saint's team isn't an exception. While Mark Ingram has been overrated, Pierre Thomas is underrated. Every game Pierre Thomas played he played his maximum and lived up to the team's expectations. His mix of power, vision and burst makes him a threat between the tackles and on the edge, with an added bonus of receiving ability in the flats.