Strategies
Will Billy Butler and Hisashi Iwakuma do it again?
Fanduel's King of the Diamond Contest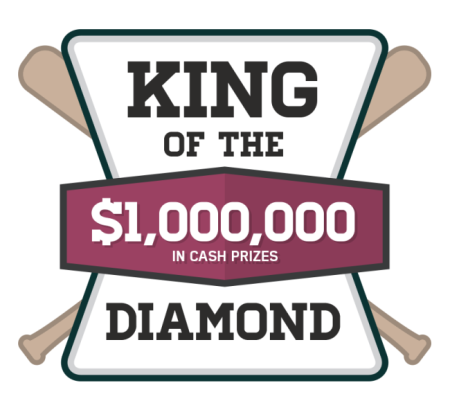 Are Billy Butler and Hisashi Iwakuma both destined for a big second half of the MLB season? When you look at both Butler and Iwakuma over the past two seasons in the second half they both have put up excellent numbers despite putting up solid numbers in the first half.
This season Butler is currently hitting .272 with three home runs and 36 runs batted in for the Kansas City Royals. The positive note for fantasy owners has been Butlers ability to produce in the second half over the past two seasons. Since 2012 Butler has picked up 183 hits in the second half, including 20 home runs and 88 runs driven in.
On the mound Hisashi Iwakuma for the Seattle Mariners has been strong for the team in the second half over the past two seasons. In 2012 Iwakuma went 8-4 with a 2.50 earned run average in 15 second half starts. The success continued last season when he went 6-2 with a 2.14 earned run average in 13 second half starts. Now the Mariners are also being linked to David Price which could move Iwakuma another spot back behind Felix Hernandez and Price.
As far as some of the other top second half players Price is on the list posting a 16-4 record in 29 starts. In the 29 starts Price has allowed a combined 59 earned runs while striking out 184 batters. At the plate Chris Davis for the Baltimore Orioles could be another player to watch despite the slow start this season. Over the past two second halfs Davis has hit  a combined 35 home runs and drove in 90 runs.
Top Second Half Players To Watch in 2014:
Paul Goldschmidt, Arizona Diamondbacks: Last season Goldschmidt hit 15 second half home runs and drove in 48 runs for the Diamondbacks.
Adrian Beltre, Texas Rangers: The Rangers third baseman finished in the top 15 in both 2012 and 2013 in second half hits. Beltre has a combined 171 hits in those two seasons, including 30 home runs and 85 runs batted in.
Zach Grienke, Los Angeles Dodgers: The Dodgers starter has pitched 194 innings over the past two second half while posting a 13-4 record. Last season Grienke only allowed 19 earned runs over his final 14 starts of the season.
Mat Latos, Cincinnati Reds:  Latos has posted a 2.76 earned run average for the Reds in 29 second half starts. In those starts Latos has struck out 147 batters in 195.1 innings and posted a 13-6 record.