Strategies
YOUR FANTASY GOALIE
The NHL season is underway celebrated with grandeur yesterday with the Montreal Canadiens and Toronto Maple Leafs battling it out in style. What better original 6 teams to get it started?
The first of many articles for the 2013-2014 NHL Season starts at the back, between the posts with your fantasy goalkeeper picks. Often ignored and taken for granted they are the pillar's that can lose you precious points or gain those 2-3 to put you over the top. Rule of Thumb selecting a goalie from a strong team is a good habit but at times tends to really cost you precious dollars: take Marc-Andre Fleury coming off a fairly abysmal performance with a strong team. Having said that, Fleury has posted strong numbers the last three years. Remains to be seen how his playoff run or lack of it will effect his season. He is a solid pick but I would look elsewhere.

There is the 'Curious Case of Robert Luongo'. Everyone knows and is familiar with the site of the long haired Luongo riding the Canucks bench all season with his multi millionaire dollar contract in play. While Cory Schneider got the starts Luongo dreamed of the beaches of South Florida which despite attempts a trade never materialized. Luongo made it clear he wished to return to pasture in the Florida sun but his huge contract and lack of offering from Florida made that impossible. When Toronto gave a curious knock Luongo shunned them only to regret it later at trade deadline when he 'longed' to play.
In a complete surprise, the Canucks dealt Schneider to the Devils and Luongo found himself with the starting position. I still think he has something left and certainly will have all the motivation he needs after sitting on the bench for a full season. At Luongo's age with his contract the motivation is no longer posting numbers for money but to make it to the Canadian Team and go out a winner. He may be a sleeper pick I would just be cautious of Vancouver which doesn't convince me as a team. Nothing worse than a goalie with an unconvincing team. Even the best of them will get sucked in by the weakness of the team.
Carey Price is another interesting case and one of those picks where you need to put your balls to the wall if selecting him. Price can either post great numbers which he has done in the past or spiral into mediocrity as we have seen in most of his playoff runs. Considering he has Norris Trophy winner PK Subban in front of him and Andrei Markov in what may be his final year it will be an interesting season. Montreal has added veteran with Daniel Briere to its roster and muscle with George Parros. When Montreal shines so does Price it is when the Canadiens need him that Price seems to fall apart. Regular season wise he has posted big numbers.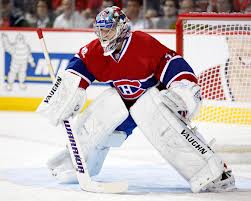 In terms of goalie alone without taking into consideration expectations, past, etc. I think Henrik Lundqvist of the Rangers is one of the best out there. For your fantasy team, consistency is key and Lundqvist is all about consistency especially when it comes to fantasy teams. He has been among the top five goalies in all fantasy stats for the last five seasons. What I don't have faith in is the Rangers: new coach is a plus but year after year they fail to match the talent of their keeper.
While Lundqvist is the top keeper I think the top two picks are Corey Crawford of Chiago and Tuukka Rask of the Bruins.
Since Crawford took over with Chicago he has like fine wine gotten better as the years go by. In his third year he lifted Lord Stanely's Cup. While some claim his play has peak and leveled we must take into consideration Chicago's roster and great team which only betters a keeper.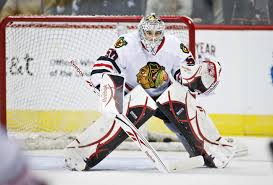 Tuukka Rask got a starting opportunity last season and has posted incredible stats. Luckily I traded for him early on and his regular season and playoff run brought me over the top. In my opinion, there were no material changes with Boston and I can only see that as meaning his sophomore year will bring solid numbers.
One interesting pick which I personally passed on was Jonathan Quick of the Kings. Two years ago he had an incredible season and won the Cup. Last season was as the young ones say a 'fail' falling well below expectations. Let's assume it was due to the short season which affected players differently (P.K. Subban won the Norris others like Quick fizzled). Quick bounced back in the playoffs finding his stride and I think we can count on him this year. I'm just not ready to take him over others like Rask and Crawford.
You have your keeper now stay tuned for a full feature in the next day or two to complete your fantasy roster for daily sports action.
Speaking of which, you need to check out Fanduel's One day fantasy hockey league .. we already did half the work for you!