Strategies
2016 Thanksgiving Day NFL FanDuel Fantasy Sleepers & Bargains

The day of giving Thanks is here and we all get set for an action pack triple header of football. This Thanksgiving the 2016 NFL Season will deliver another exciting day of football to go with our delicious plate of food and a good chance to cash in on some FanDuel.
This years Thanksgiving Day Triple Header kicks off at 12:30pm ET with one of the annual matchups as the Minnesota Vikings travel to Detroit to take on the Lions. For these two teams this is a must win contest as both teams sit tied at 6-4 in the NFC North.
The second of the NFL action to capitalize will kick off at 4:30pm ET with a Clash in Big D as the Washington Redskins take on the Dallas Cowboys. The Thanksgiving NFL Action will wrap up with the Pittsburgh Steelers heading to Indianapolis to take on the Colts.
We like all three of these games from a fantasy perspective including the fact that we love the idea of stacking the Steelers big three against a Colts team that ranks third in total yards allowed, third in passing yards allowed and seventh in points allowed. Add that with the fact that Andrew Luck is currently in the concussion protocol with a good chance to miss this contest.
Now before we get to who we like on Thanksgiving Day we wanted to give you a few Fantasy Sleeper/Bargain options that could offset some of those big salary cap numbers.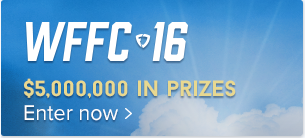 Thanksgiving Day NFL Fantasy Sleepers & Bargains
Anquan Boldin, Detroit Lions: While Bolding isn't the receiver he once he still is one the most physical receivers in the game who will show up ready to play on Thursday. Bolding has been targeted nine times twice over the past five games being targeted four, three and four in the other three games. Look for Matthew Stafford to work field with Boldin when the Lions need a big catch.
Terrance Williams, Dallas Cowboys: After the big time performance by Dez Bryant we expect the Redskins to put a ton of attention on him this week. This should open up the field for both Cole Beasley, Terrance Williams and even Brice Butler as a deeper fantasy option. We strongly suggest looking at Williams a deep threat this weekend.
Sam Bradford, Minnesota Vikings: Now if you decide to look past Big Ben at quarterback, the Vikings quarterback would be a great offset to some salary cap space to allow you to add at the wide receiver position. Bradford put together a solid fantasy performance against the Lions back on November 6th.
Outside of these options the fantasy sleeper options are very thin unless you take a deep fantasy gamble on someone like Jordan Todman or Laquon Treadwell. Here is who we like to build our NFL FanDuel Thanksgiving Day Lineup around.
JOIN FanDuel's $800K Sun NFL Sling TV Rush Today!
Thanksgiving Day NFL FanDuel Lineup
FanDuel Quarterback – Ben Roethlisberger
For us it is nearly impossible to look past Big Ben this week against one of the worst defenses in the NFL. While he didn't put together a big stat sheet last week the Steelers quarterback has posted over 20 fantasy points in five games this season. The other option we like this week if you elect to is Matt Stafford who has thrown for at least two touchdown passes in each of the last three Thanksgiving Day games.
FanDuel Running Backs – Le'Veon Bell & Ezekiel Elliott
This will be the most used combination of Thanksgiving with a very thin running back group taking the field. The dual threat abilities of Bell has shown up as he has posted at least 29 fantasy points in back to back games heading into his matchup against a Colts team that ranks near the bottom of the league in defense. Meanwhile Elliott will continue to get the workload for the Cowboys this week against a Redskins team he rushed for 83 yards and one touchdown against in week 2 of the season.

FanDuel Wide Receiver – Antonio Brown, Anquan Boldin & Terrance Williams
The wide receiver position is one that we could mix up a little bit as we could have gone with Dez Bryant as our top option. That being said Brown should have an opportunity to put together a big game this weekend against the 32nd ranked pass defense of the Colts. Now with going with the expensive option that limited us to both Boldin & Williams but we like both of them at the cheaper costs. If you elect to go with Bryant you could go with someone like Pierre Garcon in place of Williams who we also like this week.
FanDuel Tight End – Kyle Rudolph
This is simply based on the matchup as the Vikings tight end will go up against a Lions defense that has had their hands full with opposing tight ends this season. Through week 11, the Lions have allowed 550 receiving yards as well as nine touchdowns to opposing tight ends.
FanDuel Kicker – Dan Bailey
Playing on one of the top offenses in the NFL makes Bailey's fantasy value extremely high week in and week out. Add that with the fact he has posted double digit fantasy numbers in four games this season including three times over the Cowboys last five games makes him a great option this Thanksgiving.
FanDuel Defense – Pittsburgh Steelers
Before going with the Steelers we strongly recommend monitoring the injury status report of Andrew Luck. If Luck is to miss this game due to a concussion we strongly suggest going with the Steelers. If Luck is behind center on Thursday we would turn our attention to the Lions defense simply based on the fact the Vikings offense continues to rank dead last in total yards and rushing yards on the year.