The seasons are changing as we roll from summer to fall, the same can be said for the sports seasons. This is great news for Daily Fantasy Sports owners who are looking to cash in on the next wave of sports action. Some of that action starts tonight as Daily Fantasy Hockey owners will get a chance to cash in on the opening night of the season on FanDuel.
Despite a very thin slate of contests taking to the ice tonight, it was just too hard for us to resist getting into the action on FanDuel. That includes a chance to take home a top prize of $20k in FanDuel's $100k Wed NHL Mega Breakaway contests that only costs $4 per entry. Now that being said the fantasy options are going to be slim tonight so finding the right combination will be key.
Here are the four NHL contests that will be taking to the ice tonight for Daily Fantasy Hockey owners to cash in on.
Toronto Maple Leafs @ Winnipeg Jets
St. Louis Blues @ Pittsburgh Penguins
Calgary Flames @ Edmonton Oilers
Philadelphia Flyers @ San Jose Sharks
While there are a ton of questions marks entering the season including which teams have top tier defenses and which goalies are at the top of their games. We still have a lot of fantasy options tonight including Matt Murray who averaged over 21 fantasy points last year between the pipes while guys like Connor McDavid, Sidney Crosby and Vladimir Tarasenko all averaged over 15 points.
Join FanDuel's $100K Wed NHL MEGA Breakaway TODAY!
With that all said here is alook at our Daily Fantasy Hockey lineup options for Wednesday October 4th, 2017.
FanDuel NHL – Centers
Sidney Crosby, Pittsburgh Penguins – Only time will tell how good Crosby and the Penguins will be as they look to take home their third straight Stanley Cup championship. That being said it is nearly impossible to look past him tonight as he enters the opening night of the NHL schedule healthy and coming off his second Maurice Richard Trophy (44 goals). For now, Crosby is one of those guys you can expect to be slotted in on our lineups in both cash and GPP formats.
Connor McDavid, Edmonton Oilers – One team we expect to see a ton of scoring from this season is the Oilers who finished with the eighth most goals scored per game last season. Much of that success came from McDavid who took home the league MVP after leading the NHL in scoring with 100 total points. That success has showed up at times during the preseason as he found the net as well as set up his teammates for goals. While stacking him with Crosby is dangerous it could pay off in the end if both players have big opening nights.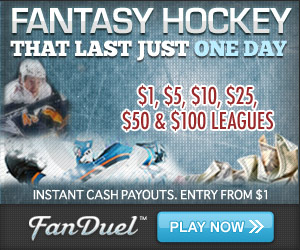 FanDuel NHL – Wings
Blake Wheeler, Winnipeg Jets – While we understand last year was months ago, it is hard to look past Wheelers success and his opening salary cost. The Jets right winger finished the season with 26 goals to go with 48 assists. This includes finishing up the regular season with eight straight double digit fantasy performances.
Patrick Marron, Edmonton Oilers – As we stated with Marron's teammate McDavid, this is a Oilers team that should put a lot of goals up. That being said opposing teams will have a nightmare each night as they look to stop McDavid, in return should allow guys Marron and Leon Draisaitl a chance to find the net.
MichealFerland, Calgary Flames –Ferland and Hyman are our two sleeper plays tonight that in return allows us to stack at our center position. While his career statistics don't overwhelm us he should see an increase in opportunities playing on the Flames first unit including in tonight's opening matchup against the Oilers.
Zach Hyman, Toronto Maple Leafs – When you elect to spend over half of your salary on three players it limits us to finding a few sleeper plays. For us tonight Hyman is one of those options as he gets a shot at a Winnipeg Jets team that struggled on defense last season. Hyman showed his potential over the final four games of the past season last year posting three assists and a goal.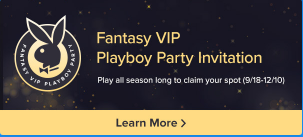 FanDuel NHL – Defenseman
Justin Schultz, Pittsburgh Penguins – After spending heavy at the center position it limited us on what we could do. This opened up the door for us to go with two cheap options on the defensive side but with options who have a solid GPP upside. Last season, Schultz found the net 12 times while also setting up his teammates 39 other times for 51 total points.
Ivan Provorov, Philadelphia Flyers – Much like Schultz, Provorov will provide us with a very low-cost option who has shown his ability to reward his fantasy owners. For us while it is early and no guarantees we looked to players who were projected to start on the first line tonight and that helped narrow down our final options. Provorov will have the chance to put up some points playing with both Claude Giroux and Jakub Voracek on the the first line.
FanDuel NHL – Goalie
Matt Murray, Pittsburgh Penguins – With only eight goalies taking to the ice tonight, the options are very thin especially when you look at some of the matchups. While we also considered Martin Jones who would have provided some salary cap space, we just couldn't look past Murray despite his struggles in the preseason. Over the final two months of the season last year, Murray posted eight contests with over 23 fantasy points.