Strategies
A Look at the 2015 NFL Rookie Class
The 2015 NFL rookie class has some talent on the offensive side of the ball that could deliver for fantasy owners. That list of offensive studs include Florida State quarterback Jamies Winston, Oregon Ducks quarterback Marcus Mariota and Alabama Crimson Tide wide receiver Amari Cooper.
Mariota and WInston will not only battle this off-season to be the first player taken in the 2015 NFL draft the two will also compete to be the top two fantasy rookies in 2015. Many gurus have the Tampa Bay Buccaneers taking Winston with the first overall pick. The move will not only deliver for the team it will also give Winston a solid set of receivers.
One of those receivers is second year standout Mike Evans from Texas A&M. Along with Evans, the Buccaneers have some height including tight end Austin Seferian-Jenkins. The combination would reward Winston with not one but two six foot three guys and above to be the teams go to receivers.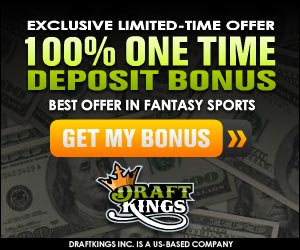 Mariota on the other hand could land himself back with former Ducks head coach Chip Kelly. While the fantasy move would pay off for Mariota the concern over how much the team would have to give up to move that far up is alarming. The Eagles could also lose Jeremy Maclin during free agency taking one of the go to receivers away from Mariota.
Outside of a trade for the Eagles, Mariota should still get a chance with a team in need of a quarterback. The pick will also not only give that team a franchise style quarterback but one that will also stay competive for the entire season. These two rookies will not only be drafted during the NFL draft they will also be taken in one of the many fantasy rounds in most fantasy drafts this season.
Minus the quarterback position the next best player in this draft includes Amari Cooper from Alabama. Cooper led the nation in receptions in 2014 to go with 1,727 receiving yards and 16 touchdown grabs for the Crimson Tide. Cooper also demsontarted all the top qualites a team would be looking for in a wide receiver.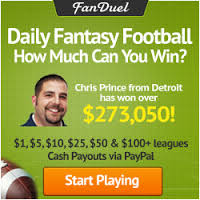 Cooper will also see his name be called in most fantasy drafts in 2015 with a pick in the late second or early third rounds. The Crimson Tide wide receiver demsonstrates each of the major attributes to be successful at the NFL level.
While Mariota, Cooper and Winston are all on our top fantasy rookies in 2015 that will make a direct impact on a team. Some of the other top fantasy names coming out of the NFL draft will include Kevin White out of West Virginia, Todd Gurley out of Georgia and Melvin Ingram out of Wisconsin.
As we saw in 2014, the rookies around the league can deliver some big performances in each week of the season.