Strategies
FanDuel MLB Lineup for Saturday May 9th
The Major League Baseball action on Saturday is in full swing with a heavy lineup of early games as well as a nice combination starting after 7pm. The one name everyone will be focusing on tonight is Clayton Kershaw as he looks to lead his Los Angeles Dodgers past the Colorado Rockies. That being said we elected to go in a different direction.
While we love taking Kershaw when he takes the mound this game is on the road at Coors Field. Coors field has been historically bad for pitchers to pitch at and even the best starters have had some struggles there in the past. The second reason we elected to skip using Kershaw or another big arm like Madison Bumgarner is to load up at the plate.
This opened up the door for us to use Jason Marquis against the Chicago White Sox in game two of the double header tonight. None of the action from their first contest will be credited so we recommend avoiding those matchups. We suggest also monitoring the rain forecast as well as the lineups as tonights contest approach.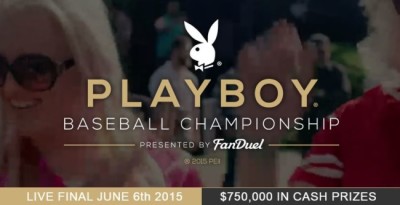 Here is our complete FanDuel
MLB lineup for May 9th.
P – Jason Marquis ($6,100): While Marquis might not be the big starter name like Kershaw or Bumgarner he has done well in each of his last three starts. In that stretch Marquis posted three straight double digit fantasy performances.
C – Carlos Ruiz ($2,200): We could have spent a little heavier at the catcher position but we like Ruiz against the New YorK Mets based on his past success against Jon Niese. In his career Ruiz has 10 hits including a home run and four walks against the Mets starter.
First Base – Adrian Gonzalez ($5,300): As we avoided Kershaw based on playing at Coors Field we elected to go with Gonzalez tonight for that same reason. Gonzalez has is hitting .349 in 43 career plate appearance against Jorde De La Rosa with three home runs and 11 runs driven in.
Second Base – Daniel Murphy ($2,800): Playing the track records and past success has worked well opening up Murphy for us at second base. The Mets second baseman has six career extra base hits off of Aaron Harang in 23 career at bats.
Third Base – Kris Bryant ($3,600): Some fantasy owners are trying to avoid using Bryant but that won't stop us. We know he has the power potential and once he gets one they could come in a hurry so we are jumping on board tonight.
Short Stop – Chris Owings ($3,000): We considered using Troy Tulowitzki who has three career home runs against Clayton Kershaw. In the end Owings has been hot of late picking up four hits in his last three games with two doubles, one home run and three runs batted in.
Outfielder – Giancarlo Stanton ($4,800): No one really needs to stats to use Stanton but tonight he has a great matchup based on past success against Bumgarner. The Miami Marlins outfielder has six career extra base hits off of the Giants starter in just 13 at bats while batting .615 in his career.
Outfielder – Jason Heyward ($3,200): Sticking with the numbers landed us with the St. Louis Cardinals outfielder against the Pittsburgh Pirates. Heyward has six career hits including a home run against Vance Worley in 14 career at bats.
Outfielder – Alexander Guerrero ($3,800): The Los Angeles Dodgers have a ton of talent including Guerrero and Joc Pederson. While we like Pederson as well tonight we needed a paying in the $4,000 range and we loved this game to build from based on it being played at Coors Field. Other outfield options we considered was Ryan Braun and Andre Ethier.
FanDuel – Instant Fantasy Baseball