Strategies
Fantasy Football Fanduel Bargains for Week 11
Jonas Gray, Danny Amendola look to break out as Fanduel
Bargains in week 11. The New England Patriots teammates have a favorable matchup this weekend as the team travels to take on the Indianapolis Colts. The Colts defense has allowed eight rushing touchdowns to running backs and 10 touchdown receptions to receivers this season.
The upside to using both of these players are the fantasy cost to you on Fanduel
with Gray costing you $5,800 and Amendola at $4,800. The downside is both players are a gamble but with a potential for a shoot out in Indy between Tom Brady and Andrew Luck it opens up the possbility for both to find the end zone.
Gray will continue to see his workload increase as the team will be with out Stevan Ridley for the remainder of the season. Amendola on the other hand has falling out of sink with Brady and behind both Rob Gronkowski as well as Julian Edelman in the passing attack.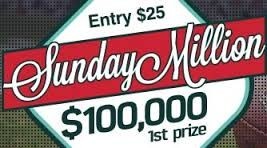 Here are some of the other top Fanduel
Bargains for week 11.
Harry Douglas, Atlanta Falcons ($4,900): Douglas could be a solid play if he ends up dressing for the Falcons on Sunday against the Carolina Panthers. The Panthers secondary has allowed a league high 14 touchdown receptions to opposing receivers this season.
Miles Austin, Cleveland Browns ($4,800): The Browns receiver has yet to live up to what we saw from him a few seasons ago in Dallas. That being said the Browns receivers have a great matchup in week 11 against the Houston Texans a team that has allowed 13 touchdown receptions on the season.
Jonathan Stewart, Carolina Panthers ($5,100): Stewart found the end zone last week against the Philadelphia Eagles and should continue to get the ball in the red zone making him a nice gamble at the running back position. This week the Panthers host division rivals the Falcons who have allowed a combined 13 touchdowns to the running back position.
Coby Fleener, Indianapolis Colts ($5,000): This matchup between the Colts and Patriots has the making to be a high scoring contest for both squads. That being said Fleener has two four catch games in his last three indicating that he and quarterback Andrew Luck are getting on the same page. It also is nice to have the NFL's top passing leader as your quarterback.
Shuan Hill, St. Louis Rams ($5,000): Typically I wouldn't recommend this play but it could reward you nicely in larger format tournaments. Hill will have a nice play against a Denver Broncos team that has allowed 18 passing touchdowns on the season. It could also open up the possiblity of using a Tavon Austin ($4,900) and Jared Cook ($5,400). The move would also give you a ton of flexibility with some of the other top players around the NFL.
Other top Fanduel
Bargains in week 11 to consider: Charles Sims ($4,700), Justin Hunter ($5,300) and Davante Adams ($5,200).