Strategies
Fantasy Football Fanduel Bargains for Week 12
Aaron Rodgers gets the nod at quarterback on our week 12 Fanduel
 bargain hunt! Rodgers and the Green Bay Packers head to Minnesota to take on the Vikings. The Packers are currently atop the NFC North with a 7-3 record while the Vikings sit at the bottom at 4-6. Nonetheless those stats mean zero to us as we prepare are fantasy football lineups for week 12.
Rodgers has put together an amazing 2014 NFL fantasy football season for owners topping the 24 point mark in five straight games. The Packers quarterback has also thrown at least three touchdown passes in seven of ten games this season.
Here is our week 12 Fanduel
 bargains:
Quarterback, Aaron Rodgers ($10,200): It is hard to go against Rodgers right now even on the road in Minnesota in week 12. The Vikings defense has played well at times but has allowed 17 touchdown passes on the season. The cap hit towards your fantasy roster limits you including if you elect to go with either Randall Cobb or Jordy Nelson.
Running Back, Isaiah Crowell ($5,500): Crowell has a perfect play in week 12 against an Atlanta Falcons defense that has allowed 13 combined touchdowns to the running back position. The other added bonus came as the Cleveland Browns released Ben Tate today. That opens up the door for Crowell and fellow rookie Terrance West ($6,100).
Running Back, Reggie Bush ($6,000): The only concern going forward is will Bush actively play in week 12 against the New England Patriots. If Bush plays we like his play against a Patriots defense that has allowed six passing touchdowns to the running back position this season. If Bush is a scratch or concern you can go with Darren Sproles for the Philadelphia Eagles at $5,900.
Wide Receiver, Jordy Nelson ($9,000): It is difficult to go with Rodgers without taking Nelson or Randall Cobb if not both. The concern with going with both is the two combine for a $17,700 value making it difficult to fill the remaining voids at the other key positions. Nelson has a touchdown in six of his last seven games and four games with over a hundred yards.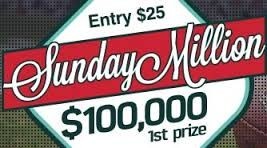 Wide Receiver, Justin Hunter ($5,300): Hunter has the physical abilities to be a big time play maker for the Tennessee Titans. The concerns have been with the offense in general as the team has failed to sustain any type of running game. Hunter and the Titan's other receivers should have an opportunity to make some plays against the Philadelphia Eagles.
Wide Receiver, Julio Jones ($8,000): This could be a flip flop between Jones and Alshon Jeffery ($8,200) based on who you use at the second running back position. We like both of these plays this week. Jones is going against the Cleveland Browns while Jeffery and the Bears take on the Tampa Bay Buccaneers.
Tight End, Coby Fleener ($5,400): The Indianapolis Colts tight end put together his best fantasy performance of the season in week 11. This week Fleener could be the top tight end playing for the Colts if teammate Dwayne Allen can't suit up.
Kicker, Adam Vinatieri ($5,400): Vinatieri has a great matchup in week 12 at home inside a dome. The Indianapolis Colts host the last place Jacksonville Jaguars at home in an AFC South battle. The Jags have allowed the second most field goals and extra points this season.
Defense, Philadelphia Eagles ($5,100): The Eagles defense has been able to find the end zone a bunch this season including special teams touchdowns. This week they host a Tennessee Titans team that looked good early on Monday Night Football but failed to pick up first downs in the second half.