Strategies
MLB FanDuel Lineup for Saturday July 23rd 2016

The MLB slate is action packed on Saturday Evening as 13 games will take to the diamond at or after 7:05pm ET. This heavy lineup of contests delivers us a ton of fantasy options to build our daily fantasy lineup around including a few solid top tier options taking the mound.
The group of starting pitchers are headlined by Jose Fernandez for the Miami Marlins, Max Scherzer for the Washington Nationals and Chris Sale for the Chicago White Sox. In that group the one name to continue to monitor is Chris Sale as rumors have surfaced that teams are trying to pry him away before the trade deadline from the Chicago White Sox.
Just below those options the group of starters features Jacob deGrom for the New York Mets, David Price for the Boston Red Sox and Cole Hamels for the Texas Rangers. Meanwhile a few cheaper options that stand out includes Matt Boyd for the Detroit Tigers and Kevin Gausman for the Baltimore Orioles.
Meanwhile at the plate we have a few big time fantasy options based on their past success against opposing starters taking the hill. That group features David Ortiz who has three career home runs against Ricky Nolasco while Jose Altuve is batting .394 in 33 career at bats.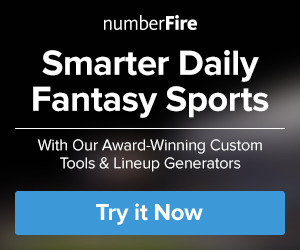 Here is who we like around MLB on FanDuel for Saturday July 23rd, 2016
FanDuel Hitters We Like On Saturday July 23rd, 2016
Jose Altuve, Houston Astros: How can we look past the Astros second baseman on Saturday? Entering Friday Altuve was batting .538 over his last seven games with one home run and two stolen bases. Add in the fact he is 13 for 33 in his career off of Jered Weaver makes him an even stronger fantasy option at second base.
Adam Jones, Baltimore Orioles: After missing the teams final game against the New York Yankees, the Orioles Gold Glove Outfielder returned to the lineup on Friday Night to pick up a hit, a run scored and a walk. Tonight he will look to continue that success against Josh Tomlin who he has eight hits off in just 15 career at bats.
FanDuel Pitchers We Like On Friday July 22nd, 2016
Max Scherzer, Washington Nationals: For us it will be very difficult to pass up on the Nationals ace. Entering this start, Scherzer has turned in at least 30 fantasy points in nine straight games while six of those games going for at least 45 fantasy points. That success should continue against a San Diego Padres team that he has held to just a .134 career batting average in 112 career at bats.
FanDuel Sleepers We Like On Saturday July 23rd, 2016
Edwin Jackson, San Diego Padres: This is a big time fantasy gamble as this will be Jackson's second start for the Padres after being called up on July 17th to make his first start since May. In his career Jackson has had success against the Washington Nationals allowing just 18 hits over 80 career at bats.
The Stack List for Friday July 22nd, 2016
Jose Altuve, George Springer & Jason Castro: These three Astros have put together some solid numbers against Jered Weaver in their career. While Altuve is batting nearly .400 against the Angels starter, Springer has picked up eight hits in 18 career at bats with two home runs while Jason Castro has three career home runs in 23 career at bats.
Mike Trout & Albert Pujols: Any time we can ride with two of the top hitters in baseball we can't pass it up. Add in the two have combined to go 13 for 36 with three homeruns and eight runs batted in against Colin McHugh. SP

Conservative Lineup
SP – Max Scherzer ($11,800)
C – Jason Castro ($2,400)
1B – Hanley Ramirez ($2,800)
2B – Jose Altuve ($3,900)
3B – Jedd Gyorko ($2,600)
SS – J.J. Hardy ($2,500)
OF – Ryan Rua ($2,900)
OF – Michael Bourn (2,800)
OF – Giancarlo Stanton ($3,300)
Swinging For The Big Pay Day Lineup
SP – Edwin Jackson ($5,700)
C – Jason Castro ($2,400)
1B – Albert Pujols ($3,500)
2B – Jose Altuve ($3,900)
3B – Nolan Arenado ($4,700)
SS – Jonathan Villar ($3,400)
OF – Mike Trout ($4,400)
OF – George Springer ($4,000)
OF – Coco Crisp ($2,800)