Strategies
MLB FanDuel Lineup for Saturday July 30th 2016

The weekend has arrived as we all get set for an exciting day of Major League Baseball getting underway at 1pm ET. For us though we like the idea of taking a look at the early games to build our daily fantasy lineups around we like to spend most of our time focusing on the contest on FanDuel that get underway in the evening.
The same will be said for tomorrow as we get set to cash in on the 22 teams that will be in action. one matchup we like from a pitchers view is the Philadelphia Phillies taking on the Atlanta Braves at Turner Field. The Braves will send Julio Teheran to the mound while the Phillies will counter with Jeremy Hellickson.
Neither of these starters warrants a very high salary on FanDuel and both have had success against their opposing lineups. Teheran has held the Phillies to just a .217 batting average over 95 at bats while Hellickson has allowed the Braves to hit just .221 in 95 career at bats.
Along with their success against their opposing teams each of these starters will have extra audience in the stands as playoffs teams will be scouting each of these two guys. This gives each a little more motivation as a strong start tomorrow could help them land with a playoff team before the Monday August 1st trade deadline.

Here is our FanDuel Lineup Info for Saturday July 30th, 2016
FanDuel Hitters We Like On Saturday July 30th, 2016
Starling Marte, Pittsburgh Pirates: We always tend to look at the top hitter stadiums in baseball when we look for hitters as well as our stacks. This has landed us with Marte as he will look to continue his recent success against Miller Park. Overall, Marte has hit in five straight games including three multi hit performances for his FanDuel owners.
Paulo Orlando, Kansas City Royals: Orlando is a solid fantasy option for under the $3k mark. The downside though is the fact that Lorenzo Cain has returned which could spell less at bats for Orlando going forward. That being said we will ride his recent success of games with over 24 fantasy points on Saturday.
FanDuel Pitchers We Like On Saturday July 30th, 2016
Jeremy Hellickson, Philadelphia Phillies: Hellickson was solid back on July 6th against this same Braves lineup holding them to just one earned run over six innings of work. Only downside with Hellickson is the fact he does not typically receive a ton of strikeouts at the end of the day costing us fantasy points.
FanDuel Sleepers We Like On Saturday July 30th, 2016
Carlos Sanchez, Chicago White Sox: If you are looking for a deep fantasy sleeper to save you a few bucks look to the White Sox infielder. Now that being said monitor the lineups throughout the day to ensure he will be in it. Sanchez is six for 10 against Tommy Milone in his career with two extra base hits.
The Stack List for Saturday July 30th, 2016
Starlin Marte/Josh Harrison/Jordy Mercer: When we looked to the top fantasy matchups based on ballparks we landed with the Brewers/Pirates matchup. That being said we mixed it up here adding value at both the second base and short stop position to free up some additional salary cap space.
Other stacks we like include Yosmany Tomas/Paul Goldschmdit as well as Ian Desmond/Elvis Andrus/Robinson Chirinos Texas Rangers stack.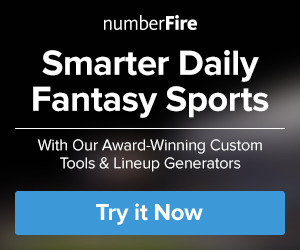 Conservative Lineup
SP – Julio Teheran ($8,300)
C – Robinson Chirinos ($3,100)
1B – Miguel Cabrera ($3,400)
2B – D.J. LeMahieu ($3,100)
3B – Travis Shaw ($3,300)
SS – Elvis Andrus ($3,100)
OF – Nick Markakis ($2,800)
OF – Christian Yelich ($3,600)
OF – Ian Desmond ($4,300)
Swinging For The Big Pay Day Lineup
SP – Jeremy Hellickson ($7,300)
C – Martin Maldonado ($2,400)
1B – Chris Carter ($3,500)
2B – Jose Altuve ($4,000)
3B – Nolan Arenado ($3,500)
Paulo Orlando ($2,700)
OF – Starling Marte ($4,000)
OF – Mike Trout ($4,400)