Strategies
MLB FanDuel Lineup for Wednesday May 31st 2017

The MLB Schedule on Tuesday didn't disappoint Daily Fantasy Baseball owners on Tuesday Night as Robbie Ray led the way. The Arizona Diamondbacks starter threw his first complete game shutout last night. While we leaned towards Chris Sale, Ray was one of our top options on the mound.
Now as we turn to tonight the big question continues to roll around the starting pitcher position. Tonight's MLB Schedule has a few solid options to build around including Max Scherzer, Jacob deGrom, Chris Archer and Carlos Martinez while someone like Masahiro Tanaka should provide some solid fantasy production at a reasonable salary.
As we look deeper at options on the mound we dug a little deeper into each teams offense. Here are a few of the lowest producing offensive teams in all of Major League Baseball.
San Francisco Giants
(Rank  29th in Runs Scored, 30th in Home Runs, 30th in OPS)
Kansas City Royals
(28th in OPS, 22nd in Home Runs, 30th in Runs Scored)
Tampa Bay Rays
(1st in Strikeouts, 17th in Batting Average)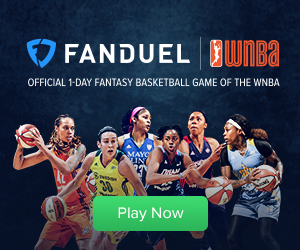 After looking at the numbers the only one of the top options taking the mound against one of these teams is Scherzer. The Washington Nationals starter will look to pick up his sixth win of the year against the Giants tonight at AT&T Park.
Here is our Daily Fantasy Baseball Options for Wednesday May 31st, 2017.
Starting Pitcher – Max Scherzer
For us the debate can be made to go with a wide range of options tonight on the mound including electing to spend heavy on someone like Scherzer. While he is more of a Cash Lineup type of option he still brings a huge upside with five 50 plus fantasy performances over his first 10 starts of the season. Along with Scherzer the other options we like tonight is Masahiro Tanaka against a Baltimore Orioles team that has a track record of striking out as well as Matthew Boyd against a Kansas City Royals team that ranks near the bottom of every offensive categories.
Top Tier Option: N/A
Mid Tier Option: Masahiro Tanaka
Fantasy Sleeper:  Matt Boyd
Catcher – Martin Maldonado
The catcher position is another one of those interesting slots tonight as we have tossed around a few options we like behind the plate. Those options include Gary Sanchez for the New York Yankees, Matt Wieters for the Washington Nationals and Martin Maldonado for the Los Angeles Angels. For us we turned to Maldonado based on his solid success against Jaime Garcia and the fact he has a huge GPP upside with two 20 plus fantasy performances over his last four games. Now if you elect to go cheaper on the mound to free up the salary space we suggest turning to Sanchez who will look to benefit as Kevin Gausman continues to struggle with consistency.
Top Tier Option:  Gary Sanchez
Mid Tier Option: Yadier Molina
Fantasy Sleeper Option: Matt Wieters

First Base – Eric Thames
As for options at first base the debate could be made to go expensive with someone like Ryan Zimmerman or Miguel Cabrera. While we love both of those options for GPP lineups we just couldn't look pass Thames despite facing off against a difficult starter tonight. Thames who has slowed down after his fast start picked up two hits last night and we are looking for him to continue that success tonight. Tonight we love Thames in GPP formats but suggest looking at Jose Abreu, Ryan Zimmerman or even Cabrera as a cash lineup option.
Top Tier Option: Miguel Cabrera, Jose Abreu & Ryan Zimmerman
Mid Tier Options: Albert Pujols
Fantasy Sleeper: Adrian Gonzalez
Second Base – Chase Utley
When you spend at the starting pitcher slot it leaves us looking for cost saving options at other positions. This opened up the door for us to look at some cheaper options including Utley. The Dodgers second baseman enters tonight's contest red hot picking up at least 16 fantasy points in five of his last six games while picking up nine hits including three home runs.
Top Tier Option: Daniel Murphy
Mid Tier Option: Yolme Sanchez
Fantasy Sleeper: Raul Mondesi

Third Base – Luis Valbuena
The most difficult of our decisions tonight comes at the third base slot as we have the cap space to spend here and go less expensive in the outfield. At the top of that list is Anthony Rendon who has hits in seven of his last eight games including four multi hit performances to help his fantasy owners. In the end we love Rendon for our cash lineups but just couldn't look past the GPP upside that Valbuena brings to the plate each night. The Angels third baseman has hits in four of his last five games including a home run and a double over that stretch. Add that with the fact we expect to see his usage percentage a lot lower than Rendon or even Nolan Arenado helps his case.
Top Tier Option: Anthony Rendon
Mid Tier Option: Travis Shaw
Fantasy Sleeper: Chase Headley
Short Stop – Stephen Drew
Now for us the short stop position is one of those positions we continue to turn to on a daily basis to save some salary cap space. Tonight will be no different, as we have turned to Drew who has recently returned from the disabled list and should see plenty of action in the Washington Nationals lineup. This includes tonight against the Giants and Matt Cain who he has hit very well in his career. Entering tonight's contest Drew is 12 for 35 off of Cain with three career home runs over that stretch.
Top Tier Option: Xander Bogaerts
Mid Tier Option: Tim Beckham
Fantasy Sleeper Option: Deven Marrer
Outfielders – Mookie Betts, Michael Conforto & Alex Presley
For us we just looked to capitizlie with the extra cap space with a solid combination of Betts and Conforto. For us we loved Conforto yesterday as well as he continues to rank among the leaders in ISO Power and it continues to show as he continues to be a consistant option for both cash and GPP lineups. For us the play we just couldn't look past was Betts who is swinging a hot bat in Chicago with home runs in back to back games. The last of our options is a deep sleeper type of play and one that we will need to monitor to ensure he is in the lineup. That being said Presley who just returned from the DL has two hits over his first two games with two runs batted in and three runs scored. That type of success is just to hard to pass up on as he currently carries one of the lowest salaries on FanDuel. Another option we will be playing tonight is Aaron Judge in place of Betts in a few of our lineups with Gausman on the mound.
Top Tier Option: Aaron Judge
Mid Tier Option: Ender Inciarte & Tommy Pham
Fantasy Sleeper Option: Curtis Granderson & Chris Young