Strategies
NFL Defenses to Avoid in Daily Fantasy Football Week 3 of the 2017 Season


The second week of the 2017 NFL Schedule has wrapped up as Daily Fantasy Football owners turn their attention to Week 3 on FanDuel. This week is going to be a busy week for us with some early football taking place in London to go along with the Thursday Night Football matchup.
Today we are going to take a look at the NFL Defenses you will want to avoid when building your Daily Fantasy Football lineups on FanDuel as well as for any of you season long fantasy football owners looking to lock in your lineup. Should C.J. Anderson get a nod against the Buffalo Bills? Could Drew Brees put up big numbers against a stingy Carolina Panthers Defense?
Now with that said let's take a look at each position for the Week 3 Schedule to see which fantasy football options you will want to avoid as well as a few top tier fantasy options you might want to pass on.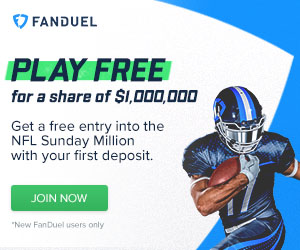 Top Defenses to Avoid in Week 3
Baltimore Ravens:This might not be the Ravens defense of 2000 but they sure do know how to make big plays when needed. While most daily fantasy football owners will not have to worry about them, there are still FanDuel contests available to include the 9:30am matchup between the Ravens and Jacksonville Jaguars at Wembley Stadium. Entering Week 3 the Ravens defense has been stingy against both the run and pass while forcing a league high 10 turnovers (8 interceptions/2 fumbles). While Leonard Fournette might reward his GPP owners, we suggest staying away from the rest of the Jaguars offensive weapons for Week 3.
Positions to Avoid: Quarterback, Wide Receivers and Tight End
Carolina Panthers:Yes, while the statistics rank the Panthers up at the top of the NFL in defense, my big question is shutting down a bad San Francisco 49ers team and a Buffalo Bills team a team worth shying away from in Week 3? For me till a team shows they can move the ball you have to at least consider not building against them. The Panthers have allowed just 393 yards of offense over the first two weeks including just 120 yards on the ground and 273 passing yards. While Drew Brees is still an option every week, we suggest avoiding the Saints running backs and tight end in Week 3.
Positions to Avoid in this Matchup: Running Backs & Tight End
Cleveland Browns: Not every matchup is about the numbers in the stat book and that is the case with the Browns. While the team lost back to back games to start the season, they looked good against a very good Pittsburgh Steelers team and a solid Baltimore Ravens team. Key turnovers on offense led to some of the points they have allowed through the first two games. This week we should see a much-improved defense against an Indianapolis Colts offense that has a ton of question marks.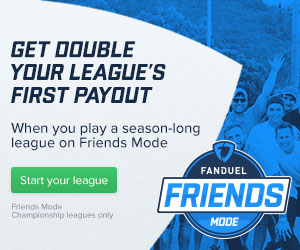 Positions to Avoid: Quarterback, Wide Receivers, Running Back, Tight End
Denver Broncos: In case you missed Week 2, I am here to remind you the Broncos smashed a very good Dallas Cowboys team. This week they will travel to Buffalo to take on a Bills team that struggled to get anything going on offense including in their running game. While the Bills might have a small chance to move the ball in the air, we strongly suggest avoiding LeSean McCoy and the Bills running attack in Week 3.
Positions to Avoid in this Matchup: Running Back
Key Fantasy Football Players to Avoid in Week 3
Quarterbacks: Aaron Rodgers, Phillip Rivers & Marcus Mariota
Running backs: Dalvin Cook, Devonta Freeman & C.J. Anderson
Wide Receivers: Jordy Nelson, Michael Thomas &Brandin Cooks
Tight Ends: Tyler Eifert, Jimmy Graham & Delanie Walker