Strategies
NFL FanDuel Lineup for Week 10 of the 2016 Season

The weekend has arrived opening up another exciting time of daily fantasy football action as week 10 of the 2016 NFL Season kicks off. This weekend's lineup provides us with some big time fantasy matchups to take advantage of as well as a few Fantasy Sleepers to consider.
At the top of the lists sits running back David Johnson as he will look to lead his Arizona Cardinals to a big win over the San Francisco 49ers. Johnson should be the top fantasy running back selected this week as he will look to take advantage of a 49ers team that ranks 1st in the NFL in fantasy points allowed to opposing running backs.
Johnson isn't the only top fantasy option to build your fantasy lineup around this weekend. Fellow running back Ezekiel Elliott of the Dallas Cowboys will look to lead his team to a win over a Steelers team that ranks 4th in the NFL in fantasy points allowed to opposing running backs.
While the running back position sits atop our fantasy wish list for week 10 here is the rest of our NFL FanDuel Lineup including a few top tier options to consider.
Starting Quarterback FanDuel
Matt Ryan, Atlanta Falcons: Ryan like running backs Johnson an Elliott is an easy option at the quarterback position. This weekend he will look to get a shot at an Eagles team that has allowed at least 27 points in three of their last four games.
Other Quarterback Options to consider: Carson Palmer and Dak Prescott.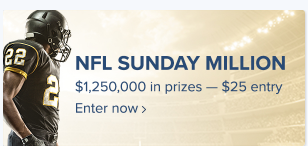 Starting Running Back FanDuel
David Johnson, Arizona Cardinals: Sometimes you just have to play the matchup and that is the case for us at the running back position. Johnson will get a chance to take advantage of 49ers defense that has allowed a league high 1,387 yards to opposing running backs.
Ezekiel Elliott, Dallas Cowboys: While Johnson has the top fantasy matchup at the running back position we wouldn't pass up on Elliott as well. Elliott will look to take advantage of a Steelers defense that has allowed eight rushing touchdowns and three touchdown receptions to opposing running backs on the year.
Other Running Backs to consider: Devontaee Booker (Could consider Kapri Bibbs as fantasy sleeper), Jay Ajayi and Jordan Howard.
Starting Wide Receiver FanDuel
Julio Jones, Atlanta Falcons: You have to options at the receiver position for the Falcons this weekend with Jones as the better of the play while Mohamed Sanu will present us with a nice salary cap savings if you want to spend heavier on the other receivers or at the tight end slot. Jones leads the NFL in receiving yards while ranking in the top seven in catches and touchdowns.
Michael Floyd, Arizona Cardinals: Much like Jones we could go with a few options at the wide receiver slot from the Cardinals. In the end we like Floyd as he looks to cash in for his fantasy owners against a 49ers team that has allowed a league high 15 touchdown receptions to opposing receivers.
Pierre Garcon, Washington Redskins: Garcon and the Redskins will have a difficult matchup in week 10 against a very good Minnesota Vikings defense. That being said Garcon has been a key weapon for Kirk Cousins as the two have hooked up at least five times in four of the teams last six games. Along with the catches, Garcon has been targeted at least seven times in four of the last six games.
Other Wide Receivers to consider include: Mohamed Sanu, Mike Evans and Jordan Matthews.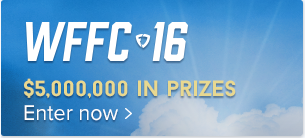 Starting Tight End FanDuel
Austin Hooper, Atlanta Falcons: The Falcons tight end will look to continue his solid success this week as he will start for Jacob Tamme for the third straight game. Over the last two games, Hooper has been targeted 11 times while pulling in eight of those passes. If you elect to go cheaper than Jones at the receiver slot you could go with Greg Olsen or Rob Gronkowski.
Other Tight Ends to consider include: Greg Olsen and Rob Gronkowski.
Starting Kicker FanDuel
Brandon McManus, Denver Broncos: This was a simple fantasy play as we looked at kickers who will have a neutral type playing field to play on. That landed us with both McManus as well as Will Lutz for the New Orleans Saints as they both will be kicking against each other in a dome.
Other Kickers to consider include: Will Lutz and Chandler Catanzaro.
Starting Defense FanDuel 
Los Angeles Rams: It is hard to look past the Rams this weekend as they take on the New York Jets. The Jets rank sixth in the NFL in fewest points per game scored and 13th fewest passing yards per game. You could also consider the Jets against the Rams as the Rams rank 1st in the NFL in fewest points scored per contest.
Other Defenses to consider include: New York Jets and Tampa Bay Buccaneeers.