Strategies
NFL FanDuel Lineup For Week 8 of the 2017 Season

The daily fantasy football action on FanDuel Continues to heat up as the 2017 NFL Schedule rolls into week 8. Now week 8 looks promising daily fantasy football options available, that being said week 8 also marks a difficult week of making decisions with six teams sitting on their bye weeks. Those six teams include the Green Bay Packers, Tennessee Titans, Los Angeles Rams, New York Giants, Arizona Cardinals and the Jacksonville Jaguars.
That being said said, week 8 of the 2017 NFL schedule still features some top tier fantasy options including Tom Brady, Antonio Brown, Ezekiel Elliott, Dre Brees and Rob Gronkowski to name just a few. For us the one player we have high on our fantasy options board for this week is running back Le'Veon Bell. Bell who has three games with 15 or fewer touches, now has had three games with over 32 touches over the past four Pittsburgh Steelers matchups.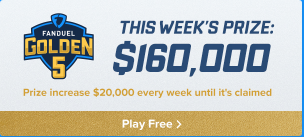 Now before we get to our top NFL FanDuel plays for Week 8 of the 2017 NFL Season, let's take a look at a few of the key matchups that feature offenses that you can build a stack around.
Los Angeles Chargers (@ New England Patriots)
Here is a team you could turn to if you want to save a few dollars as they look to put up some yards and points against a suspect New England Patriots defense. Entering week 8, the Patriots rank 1st in fantasy points allowed to opposing quarterbacks, 5th in fantasy points allowed to opposing running backs, 3rd in fantasy points allowed to opposing wide receivers and 8th in fantasy points allowed to opposing tight ends.
Philadelphia Eagles (VS San Francisco 49ers)
When you enter week eight with six wins, you can safely say that team has been playing well. That includes on the offensive side of the ball where they have seen some big-time production from a slew of different players including quarterback Carson Wentz. For us, week 8 of the 2017 NFL schedule might be the best time of the season so far to stack from the Eagles. Entering week 8, the Eagles opponents the San Francisco 49ers had allowed the 2nd most fantasy points to opposing quarterbacks, most fantasy points to running backs and 10th most to opposing wide receivers.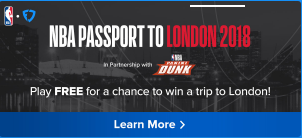 Here is our Daily Fantasy Football Options we like for Week 8 of the 2017 NFL Season.
2017 NFL Daily Fantasy Football Options Week8
Quarterback – Carson Wentz
We could go a few directions under center but in the end, it would be very difficult for us to look past Wentz based on his matchup against the 49ers. Entering week 8, the 49ers have allowed over 300 yards passing in three of their last four games, while allowing at least two touchdown passes in four of their first seven games of the season. Another solid option to consider is Philip Rivers against the Patriots while C.J. Beathard could be a solid slipper candidate this weekend.
Other Top Quarterback Options – Philip Rivers & Cam Newton
Sleeper Options – C.J. Beathard
Potential Bust – Matt Stafford
Running Backs –Le'Veon Bell & Alvin Kamara
When you look at the work load of Le'Veon Bell right now, he makes a solid argument that he should be used in most if not everyone's daily fantasy football lineup. The Steelers dual threat back has over 134 yards in three of his last four games while being targeted at least six times in five of the team's first seven games. Meanwhile, for the New Orleans Saints Alvin Kamara continues to share the duties with Mark Ingram but continues to make plays. As long as 5-8 times a game Drew Brees looks for him is solid threat to break a big play. Other options we like include Jordan Howard against the Saints as well as Bell against the Lions.
Other Top Running Back Options – Ezekiel Elliott & Jordan Howard
Sleeper Options – Joe Mixon, Frank Gore &Jalen Richard
Potential Bust – Devonta Freeman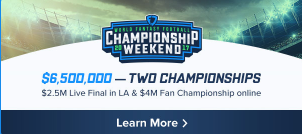 Wide Receivers – Brandin Cooks, Pierre Garcon & Nelson Agholor
The wide receiver position looks to be the most promising of the night as guys like Antonio Brown, A.J. Green and Mike Evans all look promising. For us though we turned to Cooks as a our top option at the wide receiver position as he and Brady continues to build chemistry. Add that with the injury concerns of Danny Amendola makes starting Cooks a solid option. Next on our team is Agholor who will look to benefit from his matchup against the San Francisco while his teammate Torrey Smith could be a sleeper option. The final play we like of the weekend is Pierre Garcon against the Philadelphia Eagles. The last of our options is Garcon as he looks to take advantage of an Eagles team that has allowed at least one touchdown in six of their seven contests to opposing receivers.
Other Top Wide Receiver Options – A.J. Green, Mike Evans & Keenan Allen
Sleeper Options – Torrey Smith, JuJu Smith-Schuster
Potential Bust – Golden Tate & DeAndre Hopkins
Tight End – Hunter Henry
Now you can either go with Zach Ertz or Hunter Henry here as both have solid fantasy matchups. In the end, I valued the cap hit that Henry presented costing just $5,500 compared to the over $7 hit that Ertz would deliver. On the year the Patriots have allowed five touchdown receptions to opposing tight ends. Meanwhile another mid-tier option to consider is Jason Witten who has a solid matchup against a Washington Redskins team that has allowed the most yards to opposing tight ends this season.
Other Top Tight End Options – Zach Ertz &Rob Gronkowski
Sleeper Option – Jason Witten & O.J. Howard
Potential Bust – Austin Seferian-Jenkins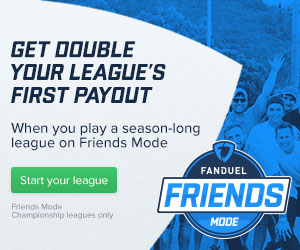 Kicker – Stephen Gostkowski
Around the NFL each week no one can exactly put their finger on a solid matchup to play at kicker as we have seen top tier options struggle while someone you don't expect puts together a serious performance. For us, the play to use Gostkowski simply comes down to the fact that we expect the Patriots/Chargers contest to be one of the higher scoring matchups of the weekend.
Other Kicker Options – Jake Elliott & Wil Lutz
Defense – New Orleans Saints
Yes we all have seen the Chicago Bears run off back to back wins, but have we all seen what they have done on offense? Outside of some solid runs by Jordan Howard, the offense has struggled despite them winning. Entering week 8, Mitchel Trubisky has completed just 12 passes over the last two weeks while making just 23 passing attempts. Those struggles open up the door for the Saints to surprise us all while rewarding us with a big time GPP performance.
Other Defensive Options – Cincinnati Bengals & Pittsburgh Steelers.
Don't forget to set your FanDuel Lineups today to take advantage of some great contests taking place in week 8 including the $1.5M Sunday Million ($400k top prize).