Strategies
NFL Fantasy Duds for the 2017-2018 Fantasy Football Season

The march towards another exciting NFL Season continues with the season just a few weeks away. That excitement is also building for fantasy football owners who are getting prepare each day for their upcoming fantasy football drafts as well as their daily fantasy lineups on sites like FanDuel.
Now we recently took a look at the Top Break Out Fantasy Football Options for the 2017 NFL Season. Today we will take a look around the NFL and point out a few players who may not live up to their hype, get injured or just not produce like they once did for many different reasons.
Over the past few seasons we have seen several top producing options fall off in-cluding DeMarco Murray who took a big step back when he left Dallas before seeing his production bounce back up with the Tennessee Titans. Other fantasy football duds from last season includes Jeremy Maclin (injury issues), Allen Robinson (lack of consistent play at quarterback) and Todd Gurley (high ranked fantasy draft pick).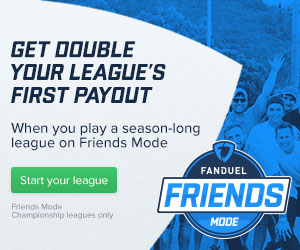 Here is a look at our Top Fantasy Football Duds for the 2017 NFL Season.
Top Fantasy Football Duds 2017- Quarterback
Maybe the safest fantasy football position, the quarterback position is one where you see more consistency from the top ranked quarterbacks. With that said there are a few quarterbacks who could see some production drop this season due to some key losses to their team in free agency while others will just come back down to reality after putting together a big-time fantasy football season.
Kirk Cousins – Here is one of those names that you will see a ton of fantasy football experts telling you to stay away from. While I won't say to stay away completely but I will say be very cautious with the pick depending on what round you might take him. If you take him after grabbing a pair of backs and receivers than you are fine, on the other hand if you are in a league where you see a run on quarterbacks early we say stay away from him. Garcon will enter the 2017 NFL Season without both of his top options as Pierre Garcon and DeSean Jackson have moved on this offseason.
Carson Palmer – The other quarterback we are not too high on this year is Palmer who will be entering his 15th season in the NFL and will turn 38 in December. While Palmer put together a solid campaign last year much of the team's success on offense was due to David Johnson. While Johnson has the abilities to be a top tier fantasy running back, the big question is can he duplicate his success as a receiver. Add that with the fact Larry Fitzgerald is another year older has us worried.
Other potential Fantasy Football Duds at quarterback could include Joe Flacco, Dak Prescott and Cam Newton (Shoulder Injury).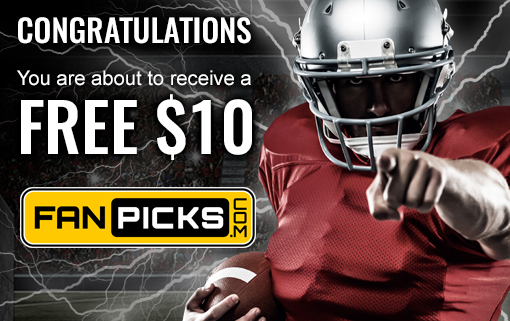 Top Fantasy Football Duds 2017- Running Back
As we move from quarterback to running back the list of potential duds grow. This is in large part due to the moving parts on an NFL roster year to year including coordinators as well as the roster construction. While we expect to see Elliott fall in some fantasy drafts due to his suspension I wouldn't worry about his production if you can afford to stash him behind a few other good backs and wouldn't think of him as a potential dud.
LeGarrette Blount – The decision to leave New England will not only be a costly one when it comes to wins but one that could cost him some fantasy production. Last season the Patriots ranked near the top in every offensive category in the NFL while opposing defenses fear Tom Brady. Along with not having Brady behind center, we just saw a top tier back struggle in Philadelphia when DeMarco Murray elected to leave Dallas and join the Eagles a few years back.
Carlos Hyde – The potential has been there for Hyde but from what the reports are indicating is that the former Ohio State Buckeyes running back could not only lose his status as the top running back in San Francisco but also fall down the depth chart a few slots. While healthy, Hyde has shown the ability to be a solid back but since being drafted in 2014 Hyde has only played in 14, 7 and 13 games over the course of the past three seasons.
Other potential Fantasy Football Duds at running back could include Jay Ajayi, Frank Gore and Jordan Howard.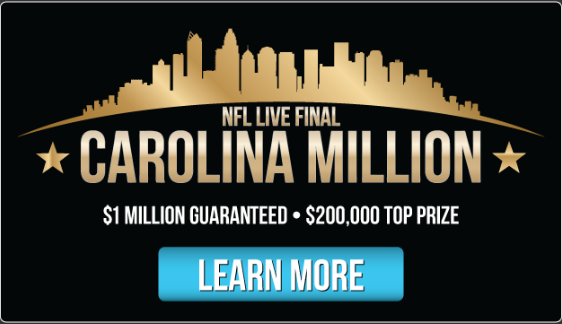 Top Fantasy Football Duds 2017- Wide Receiver
My favorite position to draft is the wide receiver position as it is one of those positions you can find value from the first round to the final round of the draft. That being said sometimes you have to know when to pass on a player who might take a step back, as well as the fact that you might just be reaching. One player that many fantasy owners jumped on in the early rounds last season was Allen Robinson. Robinson who was coming off an impressive 1,400 yards performance looked great on paper. In reality, the big-time question marks under center made him a risky play in 2016 especially since many drafts had him going by the end of the third round.
Jarvis Landry – The talented Miami Dolphins receiver will be another one of those receivers that we will all see come of the board early. For me, Landry would be a great fit as your second or even third wide receiver this season. The main reasoning behind the decline in 2017 is in large part due to the fact the club will turn to Jay Cutler. This one move could reward him as Cutler has put together big seasons, but overall, we have seen him struggle as well including last season.
Emmanuel Sanders –Sanders who will enter this season as the Denver Broncos number two receiver, has shown he has the ability and talent to be a top tier wide receiver. For us we have seen his production drop from when Peyton Manning was in town including seeing his yards drop to just over the one-thousand-yard mark while seeing his lowest touchdown totals since 2013. Now add that with the big question mark the Denver Broncos have entering the season and we could see Sanders drop way below that the thousand yard mark this year.
Other potential Fantasy Football Duds at wide receiver could include Mike Wallace, Adam Thielen and Tyrell Williams.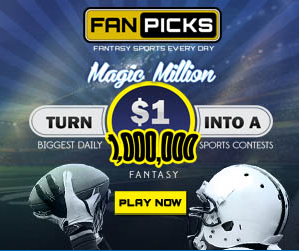 Top Fantasy Football Duds 2017- Tight End
The last of the key NFL positions to build around is the tight end position. Now for a few lucky owners, the chance to draft guys like Travis Kelce, Greg Olsen and Rob Gronkowski will be reality. For everyone else the position could leave us all wondering which guys will produce and which ones won't. This time last year everyone was all over Gary Barnidge after his 1,043 yards and nine touchdown campaign in 2015. That loved disappeared last year when he managed to post 612 yards with two touchdowns.
Hunter Henry – While I really like Henry as a possible breakout star as well, I am afraid the media hype has built him up as the replacement to Antonio Gates. While Henry was solid last year, I wouldn't look to draft him to after the 9-10th rounds in most fantasy football leagues. The Los Angeles Chargers should have Malcom Floyd back on the field to take away some of those targets, Henry received last year.
Cameron Brate – Despite failing to get anywhere near the 1,000 yard mark last year, Brate had some hopes of producing even better in 2016. That all changed when the former Alabama Crimson Tide tight end O.J. Howard fell to the Tampa Bay Buccaneers in the first round. Brate who led the NFL with Henry with eight touchdowns will see his playing time cut into this season as well as the number of balls thrown his way as the team also added DeSean Jackson to the receiving corps.
Other potential Fantasy Football Duds at tight ends could include Eric Ebron, Travis Kelce and Jordan Reed.