Strategies
NFL Fantasy Football Plays for Thursday September 24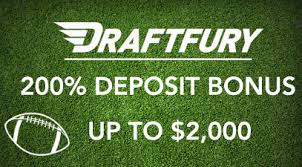 The NFL action returns to the field on Thursday Night Football as week 3 gets underway. Tonight's matchup features the New York Giants hosting the Washington Redskins at MetLife Stadium. These two teams are very familiar with each playing in the NFC East while facing off twice a season.
Now for us this is one of those matchups that we aren't 100 percent sure what the outcome might be. While the Redskins defense has been excellent over the first two games we have seen their secondary struggle against Eli Manning as well as Odell Beckham.
Last season Manning scorched the Redskins defense for five touchdowns in the first meeting with Beckham on the field. In the second meeting Beckham pulled in double digit receptions including three of them going for touchdowns. Now on the opposite side of the ball if Kirk Cousins can avoid the costly turnover we could see some key fantasy value on the Redskins as well.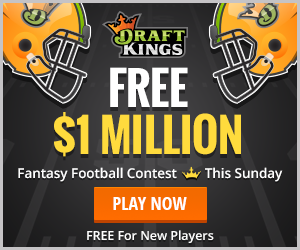 Here are a few of the top fantasy plays for Thursday Night Football between the Giants and Redskins.
Odell Beckham Jr, New York Giants: Beckham is one of those receivers you can go with each week without having to worry who he is matched up against. Only concern is if Manning can get him the ball without turning it over. In the end the Giants are at 0-2 needing a win in a division that is still wide open while the hot seat is starting to get hot for Tom Coughlin.
Pierre Garcon, Washington Redskins: Just a few seasons back Garcon was a fantasy stud for fantasy owners. Now the Redskins veteran receiver is a fill type receiver that could save you some money on daily draft leagues such as FanDuel and DraftKings. That being said we have seen the Giants defense get scorched early while allowing a league high 706 passing yards over their first two games.
Jordan Reed, Washington Redskins: While the Giants secondary has struggled early on this could be a great opportunity for the Redskins passing attack to come alive. Reed has been targeted 17 times through the first two games of the season picking up 13 catches for 145 yards and one touchdown.
Kirk Cousins, Washington Redskins: The last guy we like this week as more of a fantasy value play is the Redskins quarterback. Cousins has been solid over the first two weeks completing nearly 76 percent of his passes. This could be a break out week for him in a matchup that should allow him to throw the ball. The big question is can the Redskins offense put the ball in the end zone?
As far as a few plays you might want to stay away from that includes the Giants running back tandem. The Redskins have been solid over the first two games of the season allowing just 141 yards on 31 total carries.