Strategies
NFL Wild Card FanDuel Lineup for January 7-8, 2017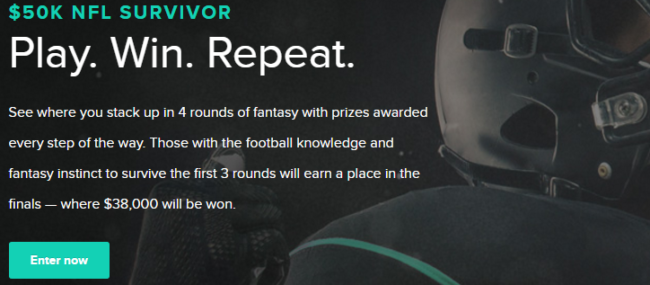 The final few weeks have arrived for Daily Fantasy Football owners to cash in as the NFL playoffs kick off this weekend. That being said the slate is thin with back to back double headers on Saturday and Sunday giving us just eight teams to build our Daily Fantasy Football Lineups around.
For us we are turning our attention in this lineup strictly to FanDuel while building around their salary cap numbers. Now that doesn't mean you might not be able to swing the same on other Daily Fantasy Football sites it just depends on their salary cap numbers.
The big test for all of us this weekend is finding those one or two value fantasy plays that will reward us with a solid fantasy performance. Two of those Value Plays we like are Sterling Shepard and Anquan Boldin who are both slotted in at the wide receiver position.
With all that said here is our complete list of top FanDuel options we like for the Wild Card Weekend.
Starting Quarterback – Ben Roethlisberger
In the end it is nearly impossible to look at the success that Roethlisberger has had at home this season as well as his success in the playoffs over the years and look past him. On the year, Roethlisberger is connecting on over 70 percent of his passes at Heinz Field with 20 touchdown passes to just five interceptions while playing in just six games.
Quarterback Flip Flop Pick: Eli Manning
Quarterback Fantasy Sleeper: Brock Osweiler (Only Big Time Gamble Lineups)

Starting Running Backs – Le'Veon Bell & Latavius Murray
When you have the top fantasy running back in the NFL taking to the field in a very weak group you have to build around him. That is exactly what we are doing with Bell as he continues to provide fantasy owners a dual threat potential. Along with that the Steelers success when Bell touches at least 20 carries per game should force Mike Tomlin to run the ball. While the first meeting shows Jay Ajayi had success we just feel the Steelers will game plan for him with Ryan Tannehill out of the lineup. This turns us to Murray or his teammate DeAndre Washington to take the pressure off of Connor Cook.
Running Back Flip Flop Pick: Thomas Rawls
Running Back Fantasy Sleeper: DeAndre Washington & Paul Perkins
Starting Wide Receiver – Antonio Brown, Sterling Shepard & Anquan Boldin
We are looking at stacking the Steelers top three options simply based on their success at home this season. That being said Brown is a game changer and a player that the Steelers need to play well to win games. If you elect to go with Manning you can easily insert Beckham Jr while replacing Shepard with a cheaper option. As for Shepard he should see single coverage with most of the attention going to OBJ while Boldin has shown in his career he can make big plays in the playoff.
Wide Receiver Flip Flop Pick: Odell Beckham Jr or Jordy Nelson
Wide Receiver Fantasy Sleeper: Victor Cruz &/or Paul Richardson
Starting Tight End – Jared Cook
In the offseason when Cook signed with the Green Bay Packers we all saw a potential for some big time fantasy performances. While that hasn't been the case due to injuries and lack of rhythem, Cook has slowly seen his involvement increase over the past week while seeing eight, five and eight targets over the final three games.
Tight End Flip Flop Pick: Ladarius Green or C.J. Fiedorowicz
Click HERE to join FanDuel's $500K Sat NFL Rush!
Starting Kicker – Nick Novak
At the kicker position we looked at either Novak or Sebastian Janikowski based on their matchups inside during the crazy month of January. For us Janikowski would be the easy option if Derek Carr was in the lineup but the concerns with how well they will move the ball has us leaning towards Novak. That being said Novak did post double digiti fantasy numbers in six contests this season despite not having a consistent offense.
Other Kickers to consider include: Sebastian Janikowski
Defense – Oakland Raiders
We could have easily gone with the Texans here to but with us having Murray slated in we went with the Raiders. Each of these teams have had quarterback issues this season while also seeing limited production from their respective running games. In the end despite the big play potential of DeAndre Hopkins and Amari Cooper we like both of these defenses to make some big time plays against struggling or young quarterbacks.
Other Defenses to consider include: Houston Texans & New York Giants