Strategies
Possible MLB Sleepers for the 2015 Fantasy Baseball Season
The question entering the 2015 Major League Season is who will break out as a fantasy sleeper this season. The list of possibilities are endless in both the American League and National League. While our list of sleepers may consist of mostly younger stars it will also include a few aging veterans who could put up big numbers in 2015.
As far as where to start out list we can't make up our mind as Kris Bryant despite his minor league stardom some are weary of how he will perform at the Major League level to start the season. This being said he might be one of a few Chicago Cubs to watch this season including Jorge Soler and Jake Arrieta as guys who could put up some big numbers.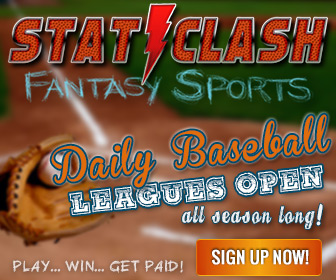 While Bryant is one of our fantasy sleepers this year, here is the rest of the players we like as sleepers in 2015.
Kevin Gausman, Baltimore Orioles: Gausman has the ability to be a top end of the rotation starter he just hasn't been giving the option. While he has struggled at times the Orioles have been one of the more active teams in baseball in regards to using a players option to get the best out of his team. The Orioles young starter will also benefit from being the fourth or fifth option something that could relate into 12-15 wins this season.
Oswaldo Garcia, Minnesota Twins: Garcia has shown over the past two seasons he has some power in his bat the concern has been over his health. He has failed to play more than 103 games in either of those seasons despite hitting 14 home runs as a rookie and 20 last season. If you look at his numbers based on a full season, Garcia's numbers would equate to about 30 home runs.
Nick Castellanos, Detroit Tigers: The Tigers third baseman hit .259 in his rookie season with 31 doubles, 11 home runs and 66 runs batted in. This season he team will need Castellanos to take another big step forward if the want to make another post season run. Look for his production to increase in every offensive category including a potential for over 20 home runs.
C.J. Cron, Los Angeles Angels: While everyone knows the names of Mike Trout and Albert Pujols, were not quite sure if you know who C.J. Cron is. That being said we recommend remembering that name as the Angels will need him early on with Josh Hamilton out of the lineup. Last season in only 79 games, Cron cranked out 11 home runs with 37 runs batted in.
Austin Jackson, Seattle Mariners: Jackson took a big step back after being traded to the Mariners late last season. That being said the Mariners lineup should be one of the more impressive ones in the Majors with Nelson Cruz added to the middle of the lineup. Only concern is whether or not he can reach double figures in home runs. Overall Jackson should see his hits rise as well as his doubles in a stadium the ball doesn't fly out of.
Arismendy Alcantara, Chicago Cubs: As we stated above we like Bryant but we also like Soler along with Alcantara. The other two don't make our list as the hype might be to much for them to make a sleeper list this season. Alcantara on the other hand might fly under the radar at second base despite his power potential. Last season in 70 games, Alcantara posted 23 extra base hits including 10 home runs.