Strategies
Top 3 Daily Fantasy Sports News Updates For August 2016

Its been an amazing year so far for daily fantasy sports and there is every indication the growth will continue.  The controversy and legal distractions surrounding daily fantasy sports the industry have now subsided and the industry is clearly moving on to bigger and better heights.  As a rapidly developing niche market still finding itself the growing pains are expected and have not damaged the overall appeal and potential of daily fantasy sports competitions.  As the customer environemnt for daily fantasy sports evolves its always helpful to keep your eyes on the latest DFS news as you just never know what exciting new innovation or opportunity will pop up next now that most of the detractors have died away.  Significant changes within the daily fantasy sports landscape are important and staying on top of the most popular DFS stories and events is a key aspect to making more informed personal playing choices.  Lets review the top daily fantasy sports news for August 2016 to get an idea of what some of the most talked about topics are within the community as a whole.
Daily Fantasy Sports News Update #3: DraftKings 4 Million World Baseball Championshi 
August 25th 2016 – 28th 2016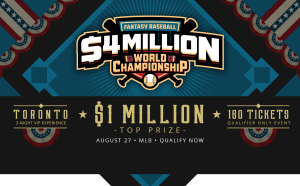 Another month another daily fantasy sports millionaire will be born.  A qualifying event only the $4,000,000 Draftkings Daily Fantansy Sports World Baseball Championships is one the best events of the entire year and its finally here.  Held in Toronto, Canada this year players will be competing for a share of $4,000,000 (1 million dollar first place prize) and the Fantasy Baseball World Championship Belt.  Each qualifying prize package ($29,700 value) will include a FBWC Ticket, a three-night (Aug. 25-28) trip to Toronto and $1,200 cash for airfare and transfers.  Participants will get to experience downtown Toronto in true VIP-style with Draftkings, the industry-leader in World Championship daily fantasy sports live events.  There are still plenty of spots to qualify for left so if you want to try your hand at winning a million dollars why not sign up for a DraftKings account and try your luck at becoming a world champion.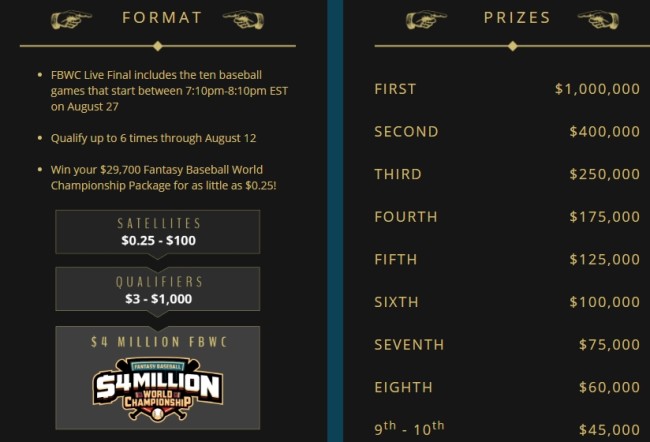 ---
Daily Fantasy Sports News Update #2: FanDuel 1.5 Million World Baseball Championship
Date: August 19th 2016 – 21st 2016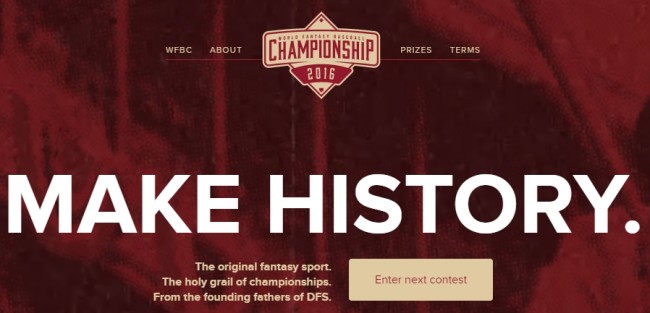 Not as big as the DrafKings event the FanDuel $1,500,000 World Championship daily fantasy sports contest is still nothing to sneeze.  A qualifier also with seats still open and up for grabs the FanDual WFBC finals cash prize pool of $1,500,000 will be awarded to finalists based on how they perform during the live final in Nashville, TN on August 20th.  Each person that makes the cut will also be given a total trip package worth $3,500.  Each qualifying package includes $1,000 in airfare credit, chauffeured transfer from the airport to the hotel; two nights of hotel accommodations; entry for two to the FanDual Friday welcome reception and the Saturday Championship viewing party on August 20th.  The daily fantasy sports event are truly the pinnacle of the pastime and attending any of them is truly an experience every sports fan can only dream of.  Another very cool aspect of this event is that you will get to meet Bill James  who is widely considered the "father of baseball knowledge".  Does this onece in a lifetime event sound too good to pass up?  Sign up for FanDual today and try your hand at winning that magic seat into the championship.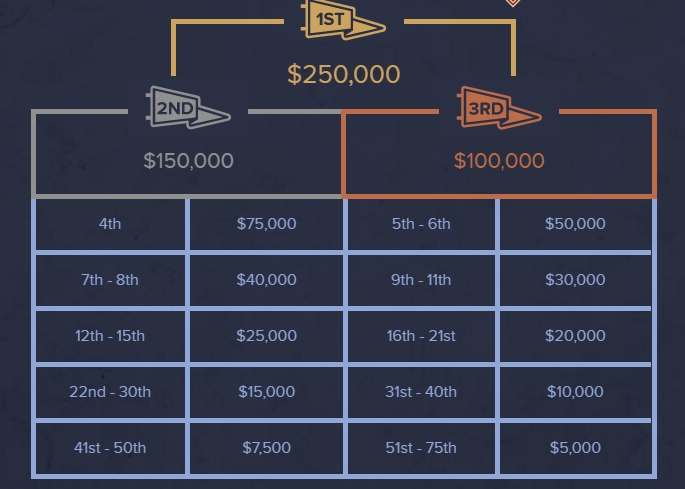 ---
Daily Fantasy Sports Key News Release #1: AlphaDraft Announces Inaugural World Fantasy Esports Championship
Date: October 6th 2016 (***Online Final***)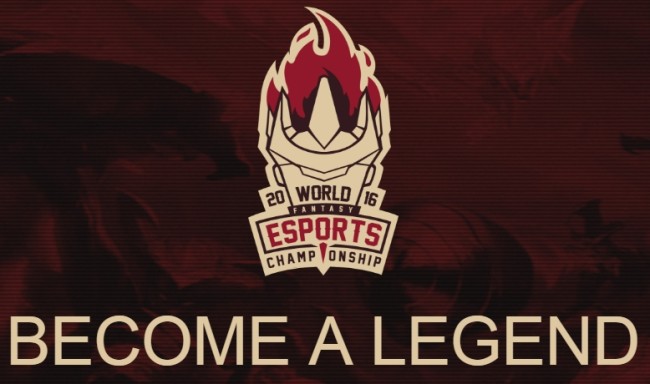 Its exciting to see that just recently AlphaDraft has introduced the 2016 World Fantasy Esports Championship. There will  be 40 finalists that qualify for this online only final and with $50,000 up for grabs in prizes we can be sure this will be a DFS event to remember.  The first place winner will receive $15,000 in cash and a trip to Los Angeles to watch the Finals of the 2016 League of Legends World Championships.  Each qualifying trip package will consist of $1,000 airfare credit, chauffeured transfer from the airport to the hotel, two nights of first class hotel accommodations, and tickets to the World Championships Finals on October 29th.  This will be the biggest prize pool in daily fantasy esports history so this is an event not to miss.  If you have never played daily fantasy esports this is the perfect time to try them out as they are just so much to play and watch and follow along.  Get your AlphaDraft account today and dive into this new and exciting form of daily fantasy sports!
A hobby and profession enjoyed by many there is never a lull in the excitement of daily fantasy sports.  As the DFS market grows and evolves there should always be something new and riveting on the horizon for daily fantasy sports.  Be sure to stay tuned as we release all the latest news and information as it relates to daily fantasy sports and you do not want to miss out.  Staying updated on the latest industry announcements is just another way to not only stay ahead of the game but also to assure you have the most positive and informed playing experiences possible.