Strategies
Top 3 NFL Football Daily Fantasy Sports Do's for 2015 / 2016

With the start of the 2015 / 2016 NFL Football season less than a week away it is one of the busiest times of year in daily fantasy sports.  As tournament prize pools grow bigger than they ever have and more players join the daily fantasy sports community this year DFS will require even more focus on the little details then in the past.  Becoming a winning player is almost always the ultimate goal for those partaking in daily fantasy sports contests and there are certain characteristics and aspects of the games we can look at to increase our odds of DFS success.  While most of us know the basics behind building daily fantasy sports lineups and cultivating "go to" news, data and analytics sources there are a few essentials that even some of the most savvy players can lose sight of heading into a new and exciting NFL football daily fantasy sports season.  Let's take a look at the top three key 2015 / 2016 NFL football  daily fantasy sports considerations we may want to spend a bit more time evaluating before that first kickoff is upon us on Thursday, September 10th 2015.
Top 3  NFL Football Daily Fantasy Sports Do's  for 2015 / 2016:
Do consider the rake amount:  While the industry standard is ten percent giving many us an easy reason to put the notion of rake on auto pilot, this year there may be reason to stop and think a bit more about how it impacts our bottom line and what it means to us players.  Of course the big sites like DraftKings and FanDual always hover around the industry 10% norm but there may be other options out that may be better suited for bankrolls that cannot withstand charges in this range.  Many of us know about long time five percent rake daily fantasy sports provider StatClash but may not be aware of newer site FantasyUp and their promise of a 2015 / 2016 NFL football daily fantasy sports no rake policy.  Daily fantasy sports website FantasyUp will offer a no rake game structure this year which is certainly worthy of attention.  The bottom line spend more time doing calculations on how much rake you spend.  Evaluate how this impacts your bottom line and then assess if there may be alternative options out there you can add to your playing repertoire that may be better suited towards winning and bankroll building.
Try NO RAKE Daily Fantasy Football with FantasyUP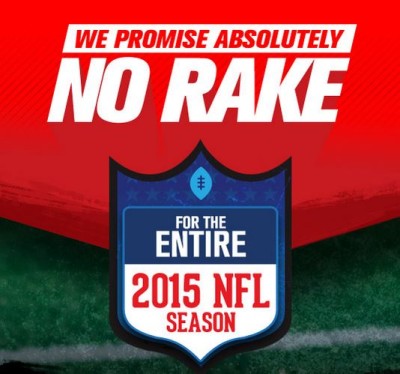 Do consider game types.  A lot of us are creatures of habit or get easily lost in the daily routine and regularity which can often lead to playing the same types of daily fantasy sports games over and over again.  While this may make us very proficient at certain game type skill sets it does not allows us to explore the potentially better alternatives that may be out there.  With so many innovative and creative daily fantasy sports companies entering the market this year there is a plethora of new options to check out and experience.  Maybe try the DraftFury anonymous Head-to-Head battles against people of similar skill in the Arena or their "jackpot" tournaments.  Or give FantasyAces "SalaryPro" flex drafting a try.  The key is to branch out, broaden your horizons and see what is out there.  You never know when you might find that new daily fantasy sports game type that fits your playing style perfectly which in turn translates into more avenues for success.
Do consider perks.  Sure the money is nice but daily fantasy sports companies are now taking the customer and fan experience much farther than simply cash prizes or big grand championships that are hard to qualify for.  As daily fantasy sports companies find themselves more and more in partnership with actual professional teams, leagues and sports so to do does their ability to offer one of a kind fan opportunities at fractions of the cost.  The new concept created by DraftKings called "VIP Experiences" for sports is a great example of what to watch out for all NFL season if the MLB offerings are any indication of what's to come.  The FantasyDraft Clayton Kershaw experience might be another foreshadow of great things to come in regards to potential daily fantasy sports perks on the horizon.  Sure winning money may be the main focus of daily fantasy sports but now you will want to consider other contests that give you inexpensive chances at dream sports trips which can not only increase the daily fantasy sports bank role but your overall quality of life and memories as a whole.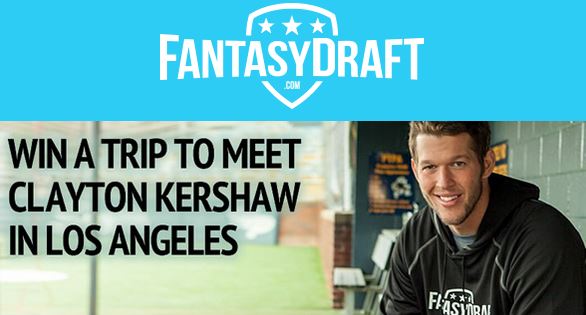 As you can see there are a lot of great considerations to take into account this 2015 / 2016 NFL Football daily fantasy sports season.  From new platforms, to new games, to new bankroll options to VIP experiences the daily fantasy sports industry is showing no signs of slowing down.  What are you waiting for? Hop into some daily fantasy sports action today and start having some fun!
Join DraftKings VIP Experience Today!