Strategies
Top 3 NFL Preseason Daily Fantasy Sports Freerolls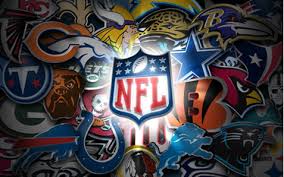 As the 2015 / 2016 NFL Season approaches so to does the excitement for the return of NFL daily fantasy sports. As NFL week 1 tournaments fill and visions of large cash outs dance in our heads its prime time to start working our way into winning form. What better way to get that NFL daily fantasy sports feel back then warming up with one of the top Week 3 NFL preseason freerolls for the upcoming football weekend. NFL daily fantasy sports preseason freerolls are a great risk free way to get lineup building practice in before the real season and money games get underway. Daily fantasy sports freeroll contests also give us the opportunity to try out new DFS websites, game types or strategies without having to worry about the consequences to our bankroll. They give us the chance to maybe look at or research a player we might otherwise have missed on opening day and really start to get the lineup building process in focus. Lets take a look at the Top 3 NFL Preseason Week 3 daily fantasy freerolls to get an idea of where we can get into action and potentially win some daily fantasy sports money while honing our DFS skills for the start of the regular season.
NFL Preseason Week 3 Daily Fantasy Sports Freeroll #1 – Fantasy Draft 75K #PlayersFirst Freeroll
One of the newcomers on the daily fantasy sports block Fantasy Draft seems to pulling out all the stops in its attempts at getting players ready for the 2015 / 2016 NFL football season.  Coming off a $50,000 Week 2 daily fantasy football freeroll this week they are putting up $75,000 worth of prizes in this weeks Freeroll.  With tons of cash up for grabs, site sponsors like Drew Brees on board and potential Week 1 NFL regular season game tickets on the line this is one daiy fanasy sports Fantasy Draft Freeroll you will not want to miss.  Click our Fantasy Draft banners  to sign up and reserve your entry today!


Preseason Week 3 Daily Fantasy Sports Freeroll #2 – Fantasy Aces $500 Freeroll
A veteran in the daily fantasy sports industry Fantasy Aces is no stranger to putting great NFL football contests. One of the more generous and proactive online daily fantasy sports websites its no surprise their hosting a $500 freeroll for this Week 3 NFL preseason weekend. One of the best parts of this daily fantasy sports freeroll is it is based in a non-traditional SalaryPro flex-cap format. Rather then sticking to a fixed salary cap players are given the option to go above or below a salary starting point to accrue bonus or penalty points. Fun twist on the standard daily fantasy sports format which provides even more levels of strategy and options for lineup building. Perfect opportunity to try something new while enhancing your daily fantasy sports skills with the chance to possibly increase your DFS bankroll!
Fanatasy Aces SalaryPro Flex Format Rules:
-Bonus: Every $50 under the cap = + .3pts (30 bonus points max at $5,000 under cap) (Bonus doesn't kick in until you are at least $250 under the Salary Cap)
-Penalty: Every $50 over the cap = -.4pts (-40 points max at $5,000 over the salary cap)(Penalty points kick in immediately at $50 over the salary cap.)

NFL Preseason Week 3 Daily Fantasy Sports Freeroll #3 – Draft Kings $10 Step Ticket Freeroll
Draft Kings, the new powerhouse in daily fantasy sports, comes in as the last Freeroll to check out this Week 3 NFL Preseason series of games. A bit disappointing in terms of payouts and prizes but we are sure Draft Kings has plenty up their sleeve when it comes to giving back to the players this NFL daily fantasy sports season like their Week 1 Kickoff Bash daily fantasy sports Party in Miami Florida. Still a great free spot to get warmed up on one the biggest fantasy sports site in the world.

Have that itch to play NFL daily fantasy sports early like we do? Fantasy Draft, Fantasy Aces and Draft Kings are all making it possible to get into the daily fantasy sports action during NFL preseason giving us time to practice and win some money before opening weekend kickoff.  If you are excited about the upcoming 2015/2016 NFL season why not jump into a few free NFL daily fantasy sports tournaments just to get the juices and brain waves flowing.  Who knows maybe the bankroll will get a bit of a boost as well.  Its hard not to be happy about the fact that daily fantasy sports FOOTBALL IS BACK!