Strategies
Top 5 MLB Sleepers for 2017

The start Spring Training has arrived as all 32 Major League Baseball clubs have arrived to their camps. After what was an exciting 2016 campaign, the upcoming 2017 MLB Season should look to deliver more excitement both for fans as well as Fantasy Baseball owners.
Now that being said as we start to look at the upcoming 2017 MLB Season it opens up the door for us to start looking ahead at what players are worth the pick, what players might be busts and even which surprise players make a big time fantasy impact this season.
That is where we are going to turn our attention to in this article as we feel like every one who plays fantasy baseball would love to have Mike Trout, Miguel Cabrerra, Clayton Kershaw and Bryce Harper. The reality side is this selections will be hard to come by as these players will be gone early or carry a very big price tag opening the door to find a few of those sleeper top players.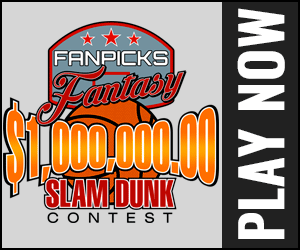 Here are 5 MLB Players who could produce big time for their fantasy owners during the 2017 MLB Season.
Domingo Santana, Milwaukee Brewers – Outfielder
The Brewers outfielder is  one of those power hitting threats that could find his name on the draft boards in the later rounds while his opening daily value on sites like FanDuel and DraftKings could be cheap. Despite playing in less than half the teams games last season, Santana picked up 14 doubles, 11 home runs to go with 32 runs batted in.
Hunter Renfroe, San Diego Padres – Outfielder
After a strong minor league campaign, Renfroe found his way to the Major League Club in September. Renfroe didn't disappoint in 11 games as he picked up 13 hits in 35 at bats including three doubles and four home runs. The Padres outfielder also managed to score eight runs while driving in 14 runners making him one of those options to consider selecting in the later rounds of your MLB Fantasy Draft.
Dylan Bundy, Baltimore Orioles – Starting Pitcher
The former number one prospect looks ready to start his journey as a true top tier starter during the 2017 MLB Season. Last season Bundy managed to strike out 104 batters in the 109.2 innings of work he appeared in. While Bundy started the season out of the bullpen for Buck Showalter, he did manage to build up the arm strength to move to the starting rotation.
Jorge Polanco, Minnesota Twins – Short Stop
The 23 year old short stop is an interesting case at a position that lacks a ton of talent and might be one of the weaker positions in all of baseball. That being said Polanco is a threat to post 60 plus extra base hits if he finds his way into the Twins starting short stop position. Last year, Polanco picked up 15 doubles, four triples and four home runs in just 69 games played.
Robbie Ray, Arizona Diamondbacks – Starting Pitcher
The Diamondbacks starter is one of those bounce back starter options we really like entering the 2017 MLB Season. While Ray struggled at times last season as he finsiehd the season with a 4.90 earned run average he did display his ability to punch people out as he finished the season with 218 strikeouts in just 174.1 innings.
Other MLB Fantasy Sleepers for the upcoming 2017 MLB Season include Trayce Thompson, Trea Turner, Jorge Soler and Jose Berrios.