Strategies
Top Fantasy Football Rookies to Consider for the 2017-2018 NFL Season

The hunt for September has arrived as the 2017 NFL Schedule gets underway next week. As the excitement continues to build for what looks to be another great exciting season of Fantasy Football. For us we pay extra close attention to daily fantasy football including on FanDuel, we also are here to help any owner build to win this season.
With that said, many fantasy football drafts are going on over the next few days while daily fantasy football owners start to build a plan for week 1. Today we are going to look at the 2017 NFL Draft Class to help you weed through players that are worth drafting or building around in week 1. Along with those players we are also going to give you a few key guys to monitor as the season goes on as they could be key waiver wire pickups for season long fantasy football.
One of those rookies that many fantasy football owners are looking at is DeShone Kizer. Kizer who landed the starting quarterback job for the Cleveland Browns has a chance to put up fantasy points from day 1. While we like his potential, we see him more of a gamble type option as he enters a Browns team that many think will struggle as they have many keys hole on the offensive side of the ball.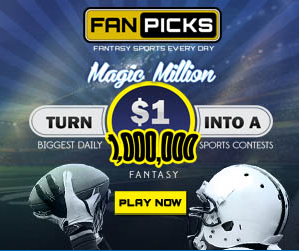 Here is a look at which rookies we really like heading into the 2017 NFL Season.
Top Fantasy Football NFL Rookies to Consider in 2017
Kareem Hunt, Kansas City Chiefs – Running Back: All eyes will be on the top two running backs of the class but one guy that should be a strong option is the Chiefs Kareem Hunt. Hunt who has looked good during the preseason was in place to be a solid option even with Spencer Ware in the fold. Now with Ware out with a knee injury, it will be almost impossible not to look at Hunt if he is available.
Joe Mixon, Cincinnati Bengals – Running Back: The Bengals rookie running back might have slipped due to off the field concerns but that won't slow him down on the field in 2017. Mixon who will have to compete with both Jeremy Hill and Giovani Bernard should be able to play himself into the main back very fast. For fantasy owners, Mixon has the ability to make a busted play into a big play with just one step.
ArDarius Stewart, New York Jets – Wide Receiver: Oh, what a mess the Jets will be this year on both sides of the football. While the team elected to go with the veteran Josh McCown which could help Stewarts production, add that with the fact this team will struggle on both sides of the ball which could open up the team to throwing more to try to keep up with opposing offenses. This should give Stewart the chance to make some plays, for us we would avoid drafting him but he could be a guy to watch or even build a daily fantasy lineup around.
Kenny Golladay, Detroit Lions – Wide Receiver: Heres another receive that is well worth watching and even worth the risk of drafting in the late rounds if you have drafted well. When you look at Golladay he has the size at 6'4'' to become the go to red zone guy for Matthew Stafford if he can shine early. While the team has talent ahead of him with Golden Tate and Marvin Jones, both of those guys lack the size to become that true red zone theat that Matthew Stafford has been looking for since Calvin Johnson retired.
Gerald Everett, Los Angeles Rams – Tight End: He might not be the typical house hold name you have come to love or even heard of at entering the 2017 NFL Season. For us we look to Everett simply based on the situation he has been thrown into with Sean McVay as the head coach. McVay who was formerly with the Washington Redskins loved to work Jordan Reed into the passing game. Much like Reed, Everett has the skills to be a key offensive weapon for the Rams if they can get some solid play at quarterback.
DeShaun Watson, Houston Texans – Quarterback: While he is on the bench to start the season, we don't expect to see Watson there for long especially if Tom Savage comes out struggling in week 1 against the Jacksonville Jaguars. While Watson is a more of a keeper league option, if he gets behind center the team has the talent on the offensive side of the ball for him to put up some solid numbers.
Other notable rookie running backs worth considering include Leonard Fournette (Jacksonville Jaguars), Dalvin Cook (Minnesota Vikings), Matt Breida (San Francisco 49ers) and Samaje Payne (Washington Redskins).
Other notable rookie wide receivers worth considering include Zay Jones (Buffalo Bills), Cooper Kupp (Los Angeles Rams) and Curtis Samuel (Carolina Panthers).
Other notable tight ends worth considering include O.J. Howard (Tampa Bay Buccaneers) and David Njoku (Cleveland Browns).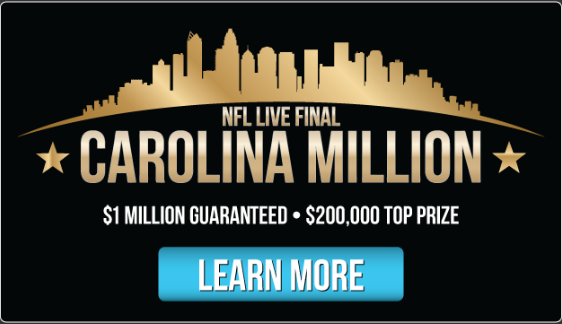 Top Fantasy Sleeper NFL Rookies to Consider in 2017
Marlon Mack, Indianapolis Colts/ Jamaal Williams, Green Bay Packers: Here are two running backs that might not be worth drafting or starting day one in fantasy but we suggest monitoring their status. Williams falls into one of the better offensive attacks in the NFL with the Green Bay Packers, who lost Eddie Lacy during the offseason. While he falls behind Ty Montgomery, we could see the team turn to Williams early if they struggle on the ground. Meanwhile in Indianapolis, Mack has looked good and has impressed his coaches this offseason which could result in some playing time. Add that with the fact that Frank Gore enters the season at the age of 34 could also help his playing case.
Chad Williams, Arizona Cardinals / JuJu Smith-Schuster, Steelers:
Neither of these wide receivers landed on my top list but they are both options I love entering the season. For us Smith-Schuster could make an impact from day one but it will simply come down to how much Ben Roethlisberger turns away from Antonio Brown as well as how much opposing teams key in on him. Out West, Williams could take over some key reps at wide receiver as the team has not seen anyone stand out consistently outside of Larry Fitzgerald. With the team's ability to move the ball on offense, Williams could see a decent number of targets each game.