Strategies
3 Current Daily Fantasy Sports Concepts Every Player Should Think About

Daily fantasy sports are a wonderful form of entertainment that only appear to be getting better and bigger over time.  Like anything in its infancy that grows at a rapid rate there will pains, adjustments and new paths to success to figure out.  However with an industry seemingly set on improving and innovating the games,  players can rest assured times will be getting sweeter for those daily fantasy sports players that will put the fun, entertainment and longevity of the activity first.  To keep daily fantasy sports running for the long haul there will need to be further concessions and compromises when trying to create playing environments that make sense for the wide varieties of players and reasons that currently draw the interest into DFS.  While keeping the playing field fair, honest, transparent and inviting seems at the fore front of most daily fantasy sports operators intentions there is still great strides to be made when attempting to create universally appealing DFS playing environments.  Lets take a look at three daily fantasy sports websites that have identified some of the possible current shortcomings of DFS and have directly addressed the issues through concept developments by way of technology improvements or policy changes.
Concept 1: New Players / Casual Players VS. Professional Players / Skill Players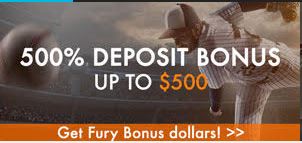 One aspect of daily fantasy sports that is in constant need of revamping so far is the balance between new or inexperienced players and those that are veterans or highly proficient at the games they play.  In order to keep the daily fantasy sports economy healthy all players must not only feel comfortable with the opponents they are playing but also have as close to an equally fair contest as possible.  There are currently many solutions floating around the daily fantasy sports circles.  One of the most prominent ideas to tackle this issue is to limit the older, higher volume winning entrants from competing in the lower stakes games (i.e. $1 and $2 games) giving the new, casual less experienced players entire buy in levels to grow and learn at.  While no one daily fantasy sports website has formally created a policy to implement something similar to the buy in limits and restrictions DraftFury is taking matters into their own hands by creating the "Fury Arena" concept which is noted as being:

"proprietary algorithm to match players of similar skill level so that even the most casual players have a chance to win"
Its promising to know that some daily fantasy sports operators are trying to improve this daily fantasy sports dilemma and it will be worthwhile to watch how others deal with this concern.  If you are new to daily fantasy sports and want to play in games more geared to your skill and experience level try signing up for a new DraftFury account and jump in the DraftFury arena where you can always get a fair match!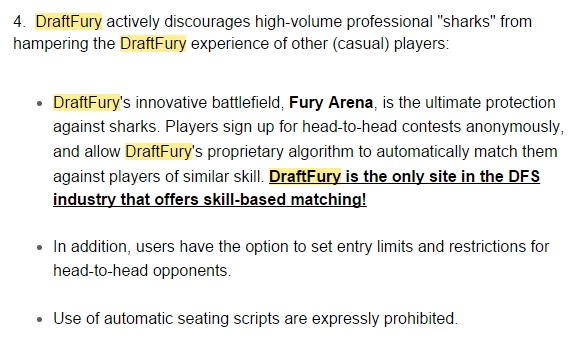 Concept 2: Rake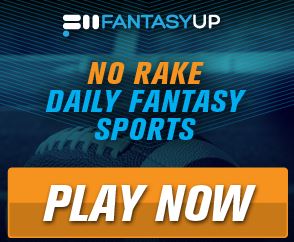 Right now rake in daily fantasy sports might be too high to be sustainable over the long run.  With most of the major sites like DraftKings, Fanduel and FantasyAces holding rake between 10% – 15% makes winning at games more difficult even for the most successful players.  While many of the newer daily fantasy sports websites like FanPicks, GoDraft, FantasyHub, FantasyDraft and DraftPot will at times run rake free tournament promotions specials we will still will most likely need to see some type of shift in DFS rake structures if we expect the games to continue at the same feverish pace that they do now.  Even though there are ways to combat rake in daily fantasy sports through things like deposit bonuses, rakeback deals, referral and affiliate deals, overlay hunting and other various bankroll buffers there still will need to be a change in the rake culture and costs to keep the games sustainable and growing at the current rates.  Some daily websites have embraced the concept of simply reducing the rake and those platforms should not only be applauded but supported with deposits and game play.  The best place to find lower rake right now is StatClash (5% for all games).  Sign up for a StatClash account today and start paying less and earning more at daily fantasy sports!
Concept 3: Tournament Entry Amounts

Unlimited or large multi entry daily fantasy sports tournaments are an amazing part of the industry and are a direct reason why such big prize pools can be offered.  There is no reason to even consider eliminating large high entry threshold tournaments but as a DFS community we also need to figure out how to create complimentary tournament environments that involve a broader range of options.  As some tournaments allow 50 or even 500 lineups and more for a single contest there is no doubt at times these mass entry tournaments can feel daunting to those with smaller bankrolls, less experience, time constraints or technological limitations.  To be fair the bigger sites like DraftKings and FanDuel also offer a spectacular range of single entry tournaments that draw plenty of attention but it still seems there is a disconnect on the most optimal tournament entry balance to keep the general health of the overall daily fantasy sports community alive and vibrant.  One company trying to perfect the tournament entry balance is FantasyDraft.  Holding a site wide policy that only allows up to twenty entries per contest regardless of guarantee or potential overlay the games are better tailored towards the standard levels of play.  Signing up for a FantasyDraft account is a great way to jump into playing daily fantasy sports tournaments without having to be over whelmed with multi entry overload and is a breath of fresh air for those just starting out or wanting to play in nice sized guaranteed prize pools without having to face a barrage of lineups from any one website user.  FantasyDraft is a player first platform and this is just one concept they have created in hopes of making the game better.
We all should want to see daily fantasy sports become all that it can be and if the entire DFS community works together this dream can easily become a reality.  Like anything in life there is always room for improvement and daily fantasy sports is no exception.  What concepts do you think are important focus on when it comes to daily fantasy sports?  If you could change any three things about daily fantasy sports today what would they be?