Strategies
3 Ideas For The 2016-2017 Fantasy Football Season You May Have Missed
As the opening weekend of the 2016-2017 NFL daily fantasy sports season descends upon us it is hard to contain the excitement inside for what's on the horizon.  As daily fantasy sports become more regulated and merged into mainstream entertainment there is an increasing amount of positivity and enjoyment that can come from playing or participating in DFS.  One of the most popular sports in the entire world NFL football provides the perfect platform for daily fantasy sports to shine and that is exactly what we are seeing heading into week 1 of the 2016-2017 NFL season.  From big tournaments with million dollar payouts to new features and promotions to improved product functionality and support to entirely new services and companies to try there really is a plethora of potential reasons to find your way to 2016-2017 NFL football daily fantasy sports contests.  Regardless if you are a first time player just thinking about getting into daily fantasy sports or are seasoned DFS veteran hoping to make this the best season yet there are always a few ideas or concepts that may get lost in the enjoyment of finding a new potential hobby or preparing lineups for NFL week 1 DFS.
NFL Daily Fantasy Sports Football Idea #1 – Listen To More DFS Podcasts & Programming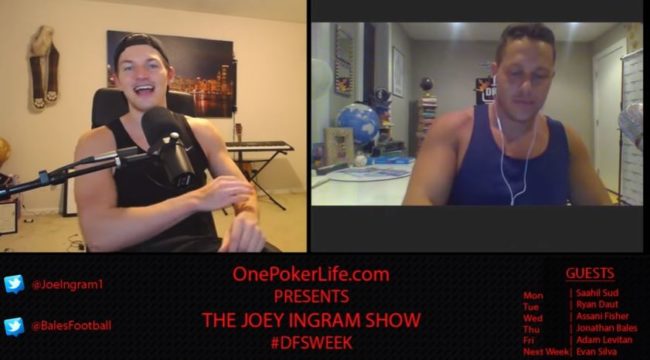 As NFL daily fantasy sports grow so do the entertainment and media options available for the public to consume making way for some really amazing content that may not be hitting our radar.  From the JoeIngram1 aka ChicagoJoey DFS life podcasts (youtube and iTunes) to the Assani Fisher's vlogs (Vimeo) to the many many other strategy and analysis based podcasts out, there really is something for everyone.  One of the best aspects of podcasts is that you can consume while your exercising, at work with some down time, on the road traveling or as a way to unwind at night but whenever and wherever you choose to listen there is some great content being curated for free.  DFS podcast provide an amazing chance to acquire new knowledge or perspectives.  If you have not listened to or watched daily fantasy sports podcasts we highly recommend it as it often goes a long way towards improvement and cultivating passion.  What is your favorite daily fantasy sports podcast to listen to?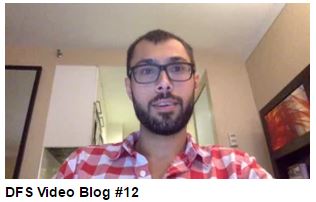 ---
NFL Daily Fantasy Sports Football Idea #2 – Try Different DFS Optimizers & Analytic Tools

If you have not read our exclusive RotoGuys NUMBERFIRE.COM REVIEW, this is a great place to start when it comes to thinking more about daily fantasy sports analytics and optimizers.  As technology advances and information becomes more powerful we are going to see a strong spike in available projection tools and there is no reason to not be sampling and testing some of them on your own journey to DFS success.  Too often we get fooled by our own thoughts or lulled into losses by not asking for outside help and the variety of new projection and optimizer systems and programs like the OptiLine.tech mobile lineup optimizer app or the RotoGuys featured RotoPicker Daily (DFS Lineups Powered by FanPicks) are an ideal way to break these cycles.  Once you find DFS methods that work for you there should also be an increased enthusiasm towards the pastime.  If you have never thought about using third party help when creating your  2016-2017 NFL daily fantasy sports football lineups this might be the year to do so.  What is your favorite daily fantasy sports tool to us?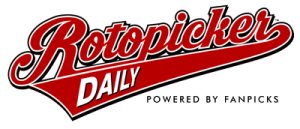 ---
NFL Daily Fantasy Sports Football Idea #3 – Create Leagues With Friends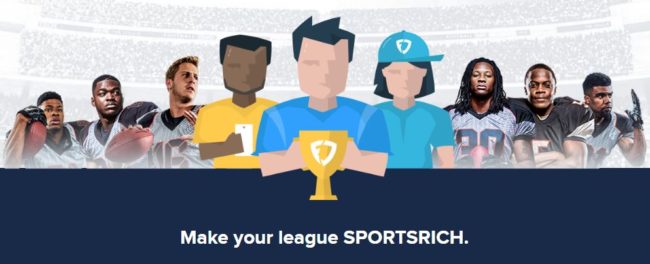 In one of our recent daily fantasy sports news roundups we mentioned that DraftKings recently released "Leagues" giving DFS players around the world the opportunity to play private, exclusive games with their friends and whatever format they choose.  As good of news as this was as we approach opening week 1 of the NFL it is getting even better.  Following DraftKings suit, FanDuel has now also released a new product feature which they are calling "Friends Mode" in which you can now also build custom daily fantasy sports contests and tournaments.  FanDuel appears to be taking the DFS league concept to the next level and is even offering NFL week 1 incentives such as a chance to win a VIP meet-and-greet with a to be named later football star for the entire league that comes up with the highest average league score out of all qualified entries.  Leagues are now all the rave in daily fantasy sports and they are the perfect way to carve out your own daily fantasy sports NFL football experience.  Why not grab some friends, family and even rivals and give it a try?  There are many things that get us interested and energized about activities and hopefully by taking more advantage of the above three 2016-2017 NFL daily fantasy sports football ideas you too can find that DFS groove you have been looking for or thinking about growing.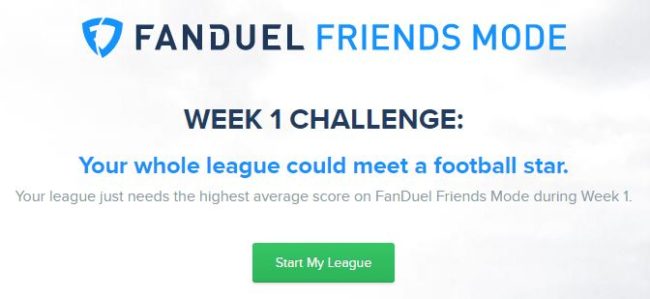 Sure we all have our own methods of getting ready for 2016-2017 NFL daily fantasy sports football contests but this a great reminder as we get a fresh start on season to always remember to try out new ideas and experiment with thinking outside the box or focusing on tools and talents you may otherwise have left neglected.  Its also a perfect time to remember while NFL daily fantasy sports can be very serious due to the real money nature of the games they are also an amazing outlet to have a ton of fun and enhance the entire sports watching experience.  The wonderful thing about NFL daily fantasy sports is it can be enjoyed by all fans of age at little to no cost.  With so many freerolls available, plenty of .25 cent tournaments posted and risk free opportunities to try new events there is no reason really not to become more involved in the community and the above ideas may just be the spark you need to finally give daily fantasy sports a try or to finally reach the DFS volume you have always aspired to.  Its so easy to get caught up in the hustle and bustle of our own lives and methods to the madness which is why we wanted to recommend a few concepts that may help in getting the most out of this 2016-2017 NFL daily fantasy sports football season.  Lets up the DFS fun this year and make it one the best daily fantasy sports NFL seasons yet!