Strategies
Daily Fantasy Sports (DFS) February 2017 Wrap Up – Spring Is In The Air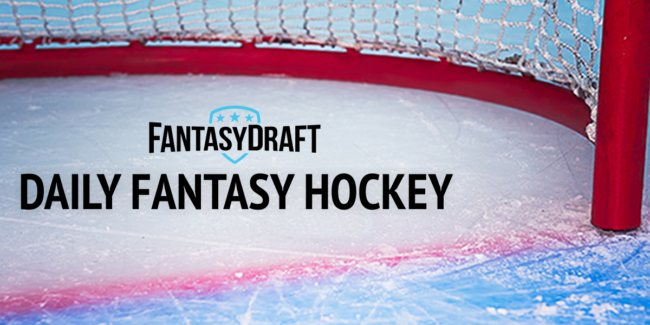 As we head into the the third month of the year we are starting to hear the cracks of bats and the leather of gloves and that can only mean one thing, daily fantasy sports baseball and spring training will be well underway soon.  2017 has started off magically for the daily fantasy sports (DFS) industry and its enthusiasts as new playing platforms and sporting choices are opening up, improved playing perks are being offered and the betting pools are showing no signs of slowing down at all buy in levels making way for yet another breakout year.  Regardless of which daily fantasy sports (DFS) game you plan to play in 2017 like Major League Baseball (MLB), Mixed Martial Arts (UFC), Racing (NASCAR), Professional Golf Association (PGA), Soccer (Liga, MLS, EPL, LMX), Canadian League Football (CFL) eSports (LOL), National Football Association (NFL), National Basketball Association (NBA) or Horse Racing there is no shortage of entertainment, opportunity and fun to be had.  As we head into the final month of the first quarter of 2017 we have seen the daily fantasy sports (DFS) community, business model, and potential all still reaching for there peaks and if the surges continue there should be no reason why new heights will not be found.  Lets review a few of the new daily fantasy sports (DFS) happenings in the last month to get a better understanding of just how great 2017 has been so far.
Daily Fantasy Sports (DFS) February 2017 Event #3 – FanPicks Offers NCAA College Basketball March Madness Games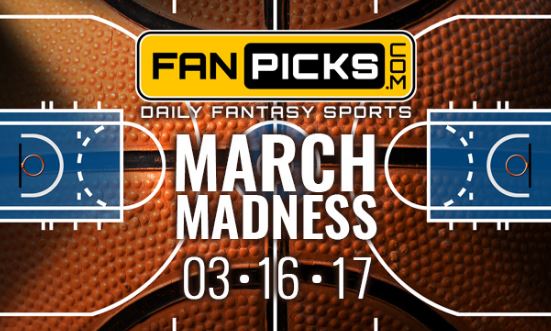 The daily fantasy sports operators that offer the ability to play contests that college contests are few and far between these days but that has not stopped FanPicks from picking up the slack.  According to Fanpicks.com they are actually the only ones to provide daily fantasy sports (DFS) players the ability to play NCAA College sports as well as single sports events as part of their unique, and industry leading, Cross Sports contests!  In fact right now they are now offering cbb conference bundle contests!  As a sports fan its hard not to get excited for what college basketball and NCAA march madness brings to the table and now FanPicks is giving us all even more reasons to root for our favorite teams and players as we stay glued to how the brackets and NCAA college basketball tournaments play out.
Daily Fantasy Sports (DFS) February 2017 Event #2 – FantasyDraft Offers NBA Gauntlet Series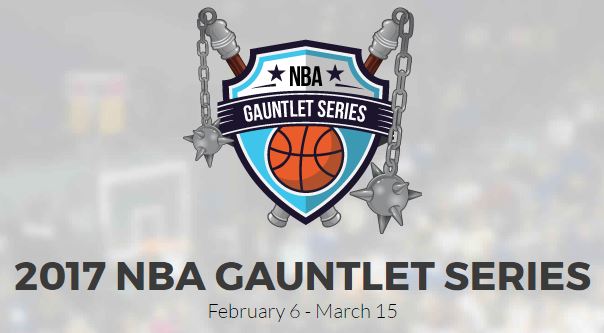 Who does not enjoy a good challenge and that is exactly what the FantasyDraft NBA "Gauntlet Series" provides for daily fantasy sports (DFS) players.  The rules are simple and straightforward.  Finish in the top two spots of the Gauntlet leader board to win a VIP trip to Charlotte, and sit courtside for a Charlotte Hornets NBA basketball game.  FantasyDraft daily fantasy sports players earn points for every entry into the single-entry Gauntlet contests.  Two points for each thousand dollars you win and one point, even if you don't win anything.  Its high stakes daily fantasy sports (DFS) action with enticing rewards and the two players with the most amount points by the end of the FantasyDraft NBA "Gauntlet Series" on Mar. 15th win an all expense paid trip for 2 to Charlotte, North Carolina.  While in the "Queen City", the winners will get courtside seats to a Charlotte Hornets NBA basketball game and a round of golf at either Trump National Charlotte or the Peninsula Country Club, both of which sit on majestic Lake Norman.  What an opportunity and with two weeks left there is still plenty of time to get in the action on FantasyDraft, one of the best sites in daily fantasy sports.
Daily Fantasy Sports (DFS) February 2017 Event #1 – FanDuel Offers One-On-One NBA Basketball Championship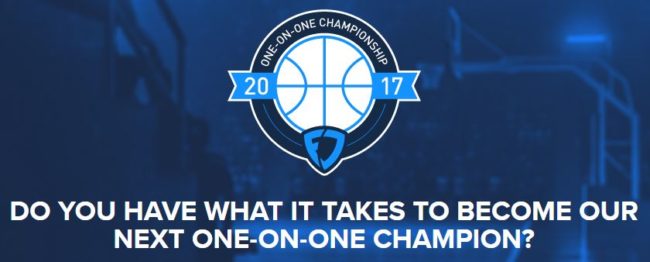 The daily fantasy sports (DFS) are getting more creative by the year and FanDuel's newly issued one-on-one NBA basketball championship challenge certainly fits the bill.  If you want in, all you have to do is enter at least 20 $100+ NBA Head-to-Head contests, using at least 5 unique lineups, from February 24th through March 5th and win your way to the top of the leader board.  FanDuel will average your top 5 unique lineup scores in those contests to give you a Head-to-Head challenge scoring average.  At the end of the Qualifying Period, the 12 players with the highest  Head-to-Head averages will be entered into the One-on-One Playoffs bracket, which holds $20,000 in cash prizes up for grabs.  It then becomes a a single elimination, bracket tournament starting on March 6th, and every round you survive increases your payout.  Sure the $8,000 first place top prize would be nice but being crowned the FanDuel NBA Basketball one-on-one champion is priceless!  Sign up with FanDuel and start competing today.
What are your daily fantasy sports (DFS) goals for March 2017 and do you have a plan to reach them?