The weekend has arrived with an exciting slate of action for DFS owners to take advantage of including a loaded Friday Night NBA Schedule. Tonight, the NBA Schedule is delivering an eleven-game slate, this heavy action delivers DFS owners a ton of options to build around on FanDuel tonight.
Did you jump on LeBron James last night? If not the King did what he continues to do and that is reward his DFS owners with 50 plus fantasy points per night. While James continues to be a sure lock in cash lineups as well as a solid look in GPP lineups, the big question tonight is who should be the top two options to build around?
One of the options we really like tonight is Anthony Davis who continues to be the main threat in the New Orleans Pelicans lineup. Tonight, Davis will get his shot at the Miami Heat a team that limited in their first meeting but have struggled of late against opposing big man. While Davis is one of the top tier options tonight the other one to consider is James Harden will have a top 10 match up against a Timberwolves team that has struggled against shooting guards.
Before we take a look at our Fantasy Sleepers and Fantasy Basketball Options for DFS owners to consider tonight, here is a quick look at the six games on the NBA Schedule for Friday February 23rd, 2018.
NBA Schedule for Friday February 23rd, 2018
Boston Celtics @ Detroit Pistons
Charlotte Hornets @ Washington Wizards
Atlanta Hawk @ Indiana Pacers
Milwaukee Bucks @ Toronto Raptors
Cleveland Cavaliers @ Memphis Grizzlies
Minnesota Timberwolves @ Houston Rockets
Miami Heat @ New Orleans Pelicans
Los Angeles Clippers @ Phoenix Suns
Portland Trailblazers @ Utah Jazz
San Antonio Spurs @ Denver Nuggets
Dallas Mavericks @ Los Angeles Lakers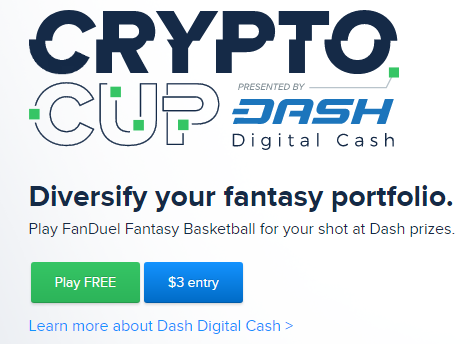 Now that we know who else is in action around the NBA tonight, let's take a look at our Fanduel Fantasy Sleepers for DFS owners to take advantage of tonight.
NBA FanDuel Fantasy Sleepers for Friday February 23rd, 2018
Tyrone Wallace ($3,500)
It will be interesting to see if Wallace will get the nod tonight for the Clippers as he was expected to get a start before the All-Star game as Avery Bradley is out of action. That said this contest has the making to be a blowout early leading to guys like Lou Williams and DeAndre Jordan to get some rest on the bench late. Look for updates as the day goes to see if Wallace is inserted into the starting roster.
Lance Stephenson ($4,800)
While his teammate Bojan Bogdanovic is worth a look at the $5,500 mark, Stephenson is well worth a shot in GPP leagues tonight against the Atlanta Hawks. The Hawks enter this contest ranked 1st in the NBA in DVP against opposing small forwards. In their first meeting of the year, Stephenson scored double digits (10 points) to go with eight rebounds and six assists. Look for that same type of potential for Stephenson tonight.
Tonight's other top NBA fantasy sleepers and bargains include Danny Green, Tony Parker, Royce O'Neale, Trey Lyles & Ian Mahinmi.
That said here are the NBA Daily Fantasy Basketball options we like for Friday February 23rd, 2018
Point Guards Options for FanDuel on Friday February 23rd, 2018
Top Point Guard Options: Damian Lillard
Mid-Tier Point Guard Options: Dennis Smith Jr & DeJounte Murray
Fantasy Sleeper Options: Tony Parker & Tyler Dorsey
The point guard position looks promising on Friday Night with solid cash lineup options such as Damian Lillard, Chris Paul and even Eric Bledsoe. For us it is hard to look past Lillard right now as he continues to try to carry the Trailblazers night in and night out. Prior to the NBA All-Star game, Lillard poured in three straight games with at least 45 points including two performances over the 60-point mark. While Lillard is top tier option to consider both Smith Jr and Murray have solid matchups tonight. Smith will look to take advantage of a Lakers defense that ranks 6th in DVP against point guards while Murray takes on a Nuggets defense that ranks 5th. On sleeper side Parker could benefit much like Murray taking on a Nuggets team that struggles against point guards.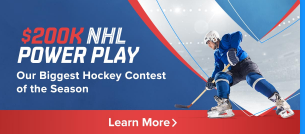 Shooting Guard Options for FanDuel on Friday February 23rd, 2018
Top Shooting Guard Options: James Harden
Mid-Tier Shooting Guard Options: Lou Williams& DeMar DeRozan
Fantasy Sleeper Options: Danny Green & Josh Hart
It's all about the top tier options tonight as James Harden looks to be one of the sure locks as DFS owners look to cash in on FanDuel. Harden has a very favorable matchup against a Timberwolves team that ranks 9th in DVP against the position and a team he has averaged 22 points, 10 assists and four rebounds against in two previous meetings this season. Along with Harden, Williams is another option you have to like but our only worries are that he could see reduced minutes if the game is a blowout. Tonight, Williams faces off against a Suns team that ranks 1st in DVP against opposing shooting guards. Meanwhile up North, DeRozan will be called upon in a star studded matchup against fellow All-Star Giannis Antetokounmpo. For us you could also look to save a few bucks taking a shot on Hart tonight for the Lakers. Hart has a huge upside but also can keep you from cashing in. That said Hart has seen at least 30 minutes six of the team's last seven games opening the door for him to put up some solid numbers.
Small Forward Options for FanDuel on Friday February 23rd, 2018
Top Small Forward Options: LeBron James & Giannis Antetokounmpo
Mid-Tier Small Forward Options: Jayson Tatum, Josh Jackson & Danilo Gallinari
Fantasy Sleeper Options: Lance Stephenson & Dillon Brooks
Maybe tonight the easiest decision when building our DFS lineups on FanDuel is to just stack James and the Greek Freak together while looking for bargains at other positions. James picked up another 50 plus fantasy performance last night. Meanwhile Antetokounmpo has averaged 25 points to go with seven rebounds and six assists in his first two meetings against the Raptors this season. In both of those meetings the Raptors won, that could add fuel to the Greek Freak tonight as he looks to lead his Bucks to a win. While we are all in on the top tier options guys like Tatum, Stephenson and Brooks all have top tier DVP matchups tonight.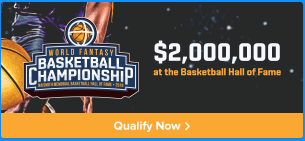 Power Forward Options for FanDuel on Friday February 23rd, 2018
Top Power Forward Options: N/A
Mid-Tier Power Forward Options: Tobias Harris, Dwight Powell&Kyle Kuzma
Fantasy Sleeper Options: Domantas Sabonis & Montrezl Harrell
On a night where both LaMarcus Aldridge and Blake Griffin are solid cash game lineups, the NBA schedule is light on top tier power forwards to cash in on GPP tournaments. For us, the power forward position is one that could see some surprise performances from either Sabonis or Harrell who both have top five matchups. While Harrell is a risk, if gets extended run tonight due to a blowout against the Suns he could easily rewards his DFS owners with six to eight times value. That said it is hard to look past his teammate Harris who should benefit from playing against a bad Suns team. Meanwhile Powell and Kuzma should both see opportunities tonight as they face off in a game that features very little defense on either side.
Center Options for FanDuel on Friday February 23rd, 2018
Top Center Options: Anthony Davis & Karl-Anthony Towns
Mid-Tier Center Options: DeAndre Jordan & Jonas Valanciunas
Fantasy Sleeper Options: Ian Mahinmi & Tristan Thompson
The center position is an interesting on tonight as it will be hard to pass on either Davis or Towns. While we love Davis tonight, we can easily see Towns as an option that will reward us with a 50-60 plus fantasy performance based on his matchup against the fast paced Rockets team. Meanwhile in the mid-tier range Jordan should have the opportunity for a big game but a potential for a blowout lead early could limit him. Along with Jordan, Valanciunas has had success against the Bucks team this year that has struggled against opposing centers (2nd in DVP). On the low side, Thompson is intriguing option but he showed us just before the break he is a shaky pick (7.3 fantasy points).
As you look to cash in tonight, FanDuel has some solid GPP tournaments to look at including the $250K Friday Layup ($50k Top Prize) and the $150K Friday NBA Shot ($20k Top Prize).