Strategies
David Ortiz, Carlos Beltran and this Weekend's Fantasy MLB
David Ortiz, Carlos Beltran both look to power their fantasy teams over the weekend. David Ortiz and the Boston Red Sox are on the road in Tampa Bay to take on the Tampa Bay Rays. While Carlos Beltran and the Yankees host the Toronto Blue Jays.
On Saturday, Ortiz is a great play against right hander  Jeremy Hellickson of the Rays. In 24 career at bats verse Hellickson, Ortiz has nine hits, including three home runs and four runs driven in. Ortiz's has seen a drop in his batting average this season, but the power numbers continue to come in. Over the last seven days Ortiz has four home runs and eight runs driven in.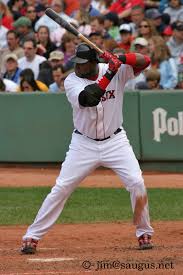 Ortiz is just one of many great plays for Saturday on a day with a full slate of games. Jose Bautista and the Toronto Blue Jays head to New York to take on Chris Capuano and the Yankees. Bautista is hitting .389 for his career against the Yankees newest starter with seven hits in 18 career at bats including two home runs. The other solid fantasy play for Saturday is veteran Nick Swisher against Jeremy Guhtrie of the Kansas City Royals. Swisher has 46 career at bats against Guthrie picking up 10 extra base hits and 11 runs driven in.
On Sunday, Beltran looks to continue to career success against J.A. Happ of the Toronto Blue Jays. In his career verse Happ, Beltran has three career home runs and six runs driven in. Over his last 25 at bats, Beltran has seven hits, including a home run and three runs batted in.
Hunter Pence and Shin-Soo Choo are two other great fantasy plays for Sunday. Pence has a career .444 batting average against Hyun-Jin Ryu of the Los Angeles Dodgers. In his career Pence has eight career hits in 18 at bats with five runs batted in. Choo's production includes a home run, four base hits and three runs batted in verse Scott Kazmir in 14 career at bats.
As far as starters go Clayton Kershaw takes the mound for the Los Angeles Dodgers on Saturday. Over his last 10 starts, Kershaw has allowed only 11 earned runs and the Dodgers have won nine of ten games. On Sunday Adam Wainwright takes the mound for the St. Louis Cardinals against one of the worst teams in baseball in the Chicago Cubs. Wainwright will look to bounce back against the Cubs this season after allowing 12 earned runs in three starts.