Strategies
Fanduel NBA Lineup for Saturday March 7th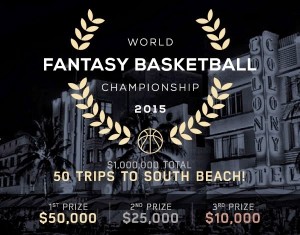 The NBA action is solid on Saturday with an eight game slate for FanDuel
owners to build from. The action includes the Memphis Grizzlies traveling to take on Anthony Davis and the New Orleans Pelicans while LeBron James and the Cleveland Cavaliers welcome the Phoenix Suns to town.
Along with those two fantasy stars some other big name fantasy players in action will include James Harden, DeMarcus Cousins, LaMarcus Aldridge and John Wall. If you take a deeper look at each matchup only three of the eight contests feature over/under scores of 200 with the Suns/Cavaliers matchup at 213. The other two over 200 include the Houston Rockets taking on the Denver Nuggets and the Sacramento Kings taking on the Miami Heat.
Along with the high scoring potential the action also includes five of the top 10 teams in the NBA in pace of play. The clubs are the Suns, Rockets, Nuggets, Kings and Minnesota Timberwolves. These two key stats are where we are going to focus our attention on for our Saturday lineup.

Here is our complete FanDuel
lineup for Saturday, March 7th.
PG – Michael Carter-Williams ($7,800): The Milwaukee Bucks point guard has played well of late posting over 30 fantasy in two of his last three games. Add that into the fact he is going up against a Washington Wizards team that has allowed the third most fantasy points to the point guard position over the past week makes him a great play.
PG – Kyrie Irving ($8,300): Much like Carter-Williams we love his matchup against a Suns defense that is allowing the second most fantasy points to the point guard position over the past three weeks. Take that and add it in to the fact the Suns like to play fast should give Irving a ton of scoring opportunities.
SG – James Harden ($11,000): There are two guys we insist on playing almost every night they are on the court. The first is Russell Westbrook and the second is James Harden that being said this was a no brainer for Saturday Night.
SG – Arron Afflalo ($4,500): We have to see anyone suffer an injury but it has happened now Afflalo could benefit from extended minutes to a starting role for the Portland Trailblazers. This makes him a great bargain at a $4,500 salary.
SF – Danilo Gallinari ($5,300): This matchup between the Rockets and Nuggets has the making to be a high scoring contest. This could also be a game the Nuggets fall behind early causing Gallinari and others to attempt faster shots. Gallinari has also posted three straight games over 26 fantasy points.
SF – C.J. Miles ($4,800): Were look at Miles for more of a consistent fantasy player who can give you 20 plus fantasy points almost any night. That being said Miles finished with 23 fantasy points in his last outing against the New York Knicks.
PF – Terrence Jones ($6,700): Jones is a player to monitor as he entered Friday Night as a day-to-day. That being said Jones still finished with his third straight performance over 33 fantasy points for the Rockets.
PF – Keneth Faried ($6,100): Fareid benefits from a great matchup on Saturday against the Houston Rockets without big man Dwight Howard in the lineup. Over the past week, the Rockets have allowed the second most fantasy points to opposing centers.
C – Timofey Mozgov ($5,400): We were tossing this up between Mozgov and Alex Len of the Suns based on the amount of fantasy points the Cavaliers are giving up this season. That being said we went with Mozgov to bounce back from his Friday Night performance.