Strategies
Fanduel NBA Lineup for Tuesday March 10th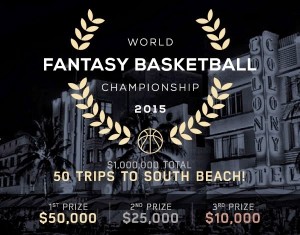 Anthony Davis big return has FanDuel
owners looking to cash in tonight! Davis who had missed five straight games has rebounded nicely over his last four games for his fantasy owners. Over that stretch, Davis has recorded four straight games over 44 fantasy points including a 78.6 point performance in his first game back while his last game was as dominate as he finished with 66 fantasy points.
While Davis is the easy choice to build your roster around we had to take a look a little deeper to consider where we wanted to use our next few plays. Davis has a very large salary at $11,200 limiting how many other top stars we wanted to use tonight while finding value at every position.
Along with salaries we also want to take a look at each contest and each matchup on paper. In all six games are in action tonight with three of those games opening up with a line of 200 or more points combined. Of those games the Cleveland Cavaliers and Dallas Mavericks game could see a high scoring performance from a few Cavaliers.
Here is our complete FanDuel
lineup for Tuesday, March 10th, 2015.
PG – Tony Parker ($5,800): Have you seen how well Parker has played over his last three games but more impressively over his last two? In each of those games, Parker posted back-to-back 41 plus point fantasy performances looking like the Tony Parker of old. Add in his matchup tonight against a Toronto Raptors team allowing the second most fantasy points to the point guard position over the past three weeks.
PG – Reggie Jackson ($6,900): On paper Jackson has the best matchup of all the point guards going up against a Lakers team that has allowed the most fantasy points all season to opposing point guards. Over his last three games, Jackson has three straight 31 plus fantasy performances.
SG – Manu Ginobili ($4,800): Ginobili or Green was the debate at the shooting guard position. Nice thing is if you like Green over Ginobili you have the flexibility to swap him out as you have enough free salary available. The Raptors have struggled over the past three weeks allowing the second most fantasy points to opposing shooting guards.
SG – Wayne Ellington ($5,400): Looking for a value play much like we have for this entire roster we took a look at how the Detroit Pistons have played against the shooting guard position. In their last three contests they have allowed the second most fantasy points to the position.
SF – Solomon Hill ($4,000): Much like the move at shooting guard we debated back and forth on Hill or CJ Miles. In the end, Hill was a little cheaper but if you elect to go with Ginobili you can sub in Miles. Hill is a bargain at $4,000 and he can reproduce his 30-point fantasy performance from a few nights ago he could cash in for you.
SF – Gordon Hayward ($7,800): While we would have loved to team up Davis and LeBron James tonight we didn't like to many of the real cheap matchups to make this work. That being said Haward has posted back-to-back fantasy performances of over 36 fantasy points.
PF – Anthony Davis ($11,200): Outside Russell Westbrook, Davis might be the hottest fantasy player in the NBA right now. It also doesn't matter who they are going up against as he posted a 44.5 performance against a very good Memphis Grizzlies team.
PF – Ed Davis ($6,200): Looking at the matchup Davis has against the Pistons we like his chances of a good contest. We also liked David West tonight against the Orlando Magic who also cost the same. If you are entering multi lineups you could use each guy in each contest.
C – Rudy Gobert ($7,400): We considered going with Andre Drummond tonight but would have to make a sacrifice at one of more expensive players. That being said if you look at how Gobert has played he should have a solid game tonight against a very bad New York Knicks team. Over his last 10 games, Gobert has posted seven contest over 30 fantasy points including two 42 plus performances.
$250,000 Tuesday NBA Slam