Strategies
Fantasy Basketball Drafting Strategies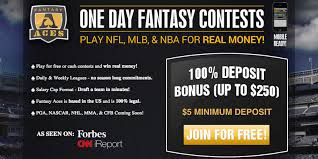 Nowadays, amateur and rookie fantasy hoops players focus entirely on previous stats and forget to utilize another key component that can skyrocket your chances in winning. Believe it or not, assessing the game situations can play a huge a role in dictating what you can get out of your players that you drafted.
Always keep in mind teams that have nothing to play for anymore. These teams can either have their playoff position locked in or they simply have nothing to fight for – except maybe greater chances in landing a lottery pick.
For instance, the Atlanta Hawks, Cleveland Cavaliers and Dallas Mavericks all have their position guaranteed in the playoffs. Another loss or win wouldn't do much for them except keep the momentum going into the playoffs. They are likely to rest key players in the starting lineup to keep them fresh and prevent any unforeseen injuries from happening. If this does happen, look to draft players on each team that will likely see a huge boost in playing time.
Guys like Mike Scott, Kent Bazemore, Tristan Thompson, Iman Shumpert, Raymond Felton, Devin Harris and others, are prime pickings as sleeper candidates for your roster. A couple of these fellas will have a tremendous game and if you have a gut feeling towards one of them, you are better off going with your instincts. Don't forget to assess their opponent while you're doing so. Facing a team such as the Denver Nuggets or Sacramento Kings would be a bonus since they have been known to play more offensively.
There are also teams that have nothing to play for such as the LA Lakers, New York Knicks, Minnesota Timberwolves, Charlotte Bobcats and a few others. These teams will definitely take advantage of playing their young assets more so that they get more experience. This is a common tactic to implement especially going into the offseason.
Players such as Jordan Clarkson, Jabari Brown, Cole Aldrich, Langston Galloway, Shane Larkin, Zach LaVine, Justin Hamilton, Andrew Wiggins, and many more are considered great options for the upcoming games. Jabari Brown is one of the players with more upside considering that the Lakers have a lot of injuries and Byron Scott seems to like the kid. LaVine has also just posted monster numbers in the past few games and Ricky Rubio will not be making his return to the court this season. He can potentially give you a good amount of points, assists, 3 pointers and steals.
Like mentioned above, you really need to do your research if you want to be successful. Many of the sharks that play in this leagues feast on those beginners looking to "try their luck." What separates these sharks from the little minnows is there dedication and feel for the game. Make sure you assess the situation prior to drafting your players. Make a list if you have to and then decide from there.