Strategies
Fantasy Golf Draftkings 2016 US Open Sleepers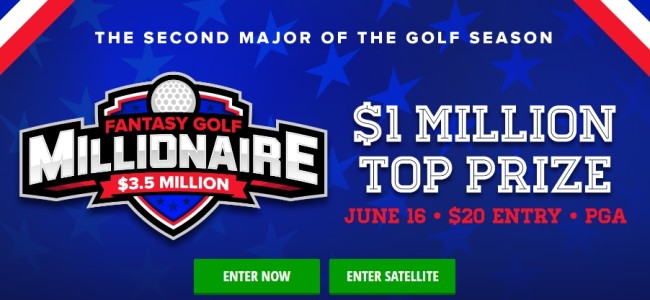 The next major of the 2016 PGA Tour season is upon us as we all look to turn in that $1 million dollar lineup on DraftKings. Yes you read that correctly we said $1 million dollars for building the top fantasy draft golf team. This time around the Major is the U.S. Open which will take place at the Oakmont Country Club located near Pittsburgh Pennsylvania.
While the course might not be as big named as Augusta or Pebble Beach it will be hosting it's seven U.S. Open with the last coming back during the 2007 PGA Tour Season. A lot has changed since that time as Tiger Woods won't be here to be the favorite to win it as he was entering that tournament.
Now for us the one key focus area on building the right PGA lineup this week is finding a few DraftKings sleepers and bargains that will step up while providing some great value at a cheap value. These plays will also allow us a few extra dollars to play a few of the more expensive options such as Jordan Spieth who carries a $11,900 salary or Jason Day who is the highest at $12,100.
One of those bargains we like is Retief Goosen who has been starting to play well at just the right time. Heading into the U.S. Open the two time Champion has made three straight cuts while finishing in the top 15 in each of those events. Much of his success has been around his ability to avoid the three putt when he reaches the green. Currently Goosen leads the PGA Tour with just 10 total holes with three putts or more out of 810 holes played this year.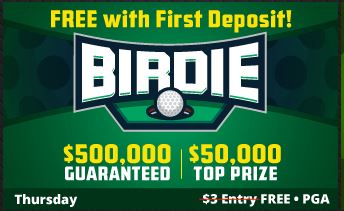 Here is the rest of our DraftKings Sleepers & Bargains for the 2016 U.S. Open.
Spencer Levin ($6,400): When we looked around for a few good solid fantasy plays we landed with the Levin. Levin who celebrates his 32nd birthday on Wednesday has shown his ability placing in the top 25 in six of the 22 events he has played this year. Similar to Goosen, Levin ranks high on the leader board in avoiding three putts when he hits the green. After missing back to back cuts, Levin finished fourth at the Byron Nelson before finishing 57th at the Memorial tournament.
Russell Knox ($7,600): Knox is a little more expensive than a few of our choices but we really like him entering the U.S. Open. Knox currently ranks 8th in fairways hit and fourth in greens hit in regulation. Overall Knox has made the cut in 14 of the 19 events he has played in this year while placing in the top 10 in four of those events.
Thomas Aiken ($6,100): Now Aiken might be one of the bigger gambles of the entire tournament after missing the cut in three of his last four events. On the opposite side the one event he made the cut he finished tied for fourth after shooting six under at the BMW PGA Championship. Aiken currently ranks second on the PGA Tour in fair ways hit.
Tim Wilkinson ($5,800): Here is a deep fantasy sleeper coming in at under the $6k mark. That being said Wilkinson has been solid this season making the cut in 11 of his 14 events while taking home one top ten finish. Recently Wilkinson finished tied for fourth at the AT&T Byron Nelson as well as 11th at the Wells Fargo Championship.
Danny Lee ($6,800: Lee is another one of those players who continues to find ways to make the cut week in and week out. Currently Lee has made the cut in 16 of his 19 events while taking home two top ten finishes. Of late Lee has finished Over his last six events, Lee has three top 25 performances for his fantasy owners.
Other PGA Sleepers and Bargains we like include Tom Hoge, Maximiian Kieffer, Jaco Van Zyl and Andrew Johnston.