Strategies
MLB FanDuel Lineup for Friday August 18th 2017

The 2017 MLB Schedule bounces back tonight with nearly a full slate of games taking to the diamond. Good news for daily fantasy baseball owners is that tonight's heavy slate will not only provide us all with a ton of talent to build our lineups around but it also has a solid list of top tier starting pitching candidates as well.
For us tonight we could start building our FanDuel daily fantasy baseball lineups around a few key positions and players. At the top of that list is with one of those top options on the mound with a few of those names including Corey Kluber, Max Scherzer and Carlos Martinez. The list also includes Dallas Keuchel, Matt Moore and Andrew Cashner who all have solid matchups as well.
While options are endless on the mound, the list of top options at the plate are even deeper. Those options include Gary Sanchez, Elvis Andrus, Eric Hosmer and Starling Marte. With that said here are a few of our top FanDuel MLB Stacks for Friday August 18th, 2017.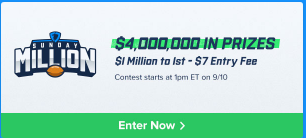 MLB Fantasy Stack Options for Friday August 18th, 2017
Carlos Gonzalez – Nolan Arenado – DJ LeMahieu
Eric Thames –Ryan Braun – Jonathan Villar
Gary Sanchez – Brett Gardner – Didi Gregorius
Joey Gallo – Rougned Odor – NomarMazara
With that said let's get to the rest of the guys we like to build our daily fantasy baseball rosters around.
Here is our Daily Fantasy Baseball Options for Friday August 18th, 2017
Starting Pitcher – Max Scherzer
We have at least 5 starting pitching options we love on FanDuel tonight but in the end we just can't look past Scherzer. The Washington Nationals starter has been one of the most consistent starters in all of baseball this season including picking up at least 46 fantasy points in three of his last four outings as well as in 10 of his last 15 starts. Tonight, he will look to continue that trend against a San Diego Padres team that ranks near the bottom in every major offensive category in MLB baseball while ranking 4th in all of Major League Baseball with 1,130 strikeouts.
Top Tier Option: Corey Kluber& Dallas Keuchel
Mid-Tier Option: Andrew Cashner& Matt Moore
Fantasy Sleeper:Zach Eflin
Catcher – Gary Sanchez
Tonight, we are going to go against our gut and ride the New York Yankees catcher despite carrying the top salary among catchers. Entering their matchup with the Boston Red Sox, Sanchez is six for 13 off of Drew Pomeranz in his career with three of those hits going for home runs. On the lower side we really like J.T. Realmuto tonight for someone that fits our salary requirements as well as a player who has a big time upside in GPP Formats. Realmuto will face off against Chris Flexen who has struggled over his first four starts of the season.
Top Tier Option:N/A
Mid-Tier Option: Jonathan Lucroy& J.T. Realmuto
Fantasy Sleeper Option: Jason Castro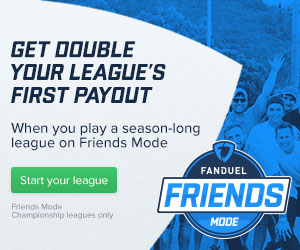 First Base –Mike Napoli
After spending heavy with Scherzer and Sanchez it left us looking for some real value at a few of the other key positions. This opened up the door for someone like Mike Napoli while guys like Paul Goldschmidt, Joey Gallo and Eric Thames are more expensive options we like. As we looked around Napoli stood out based on his success against James Shields over his career. Napoli enters tonight with eight hits off of Shields in his career with four extra base hits (2 home runs). Meanwhile his teammate is another strong candidate to start as Shields has struggled against lefties this season allowing a .444 wOBA mark and a .350 ISOPower stat line.
Top Tier Option:Paul Goldschmidt, Joey Gallo & Eric Thames
Mid Tier Options: Yonder Alonso & Albert Pujols
Fantasy Sleeper: Dominic Smith
Second Base –Rougned Odor
At first we looked right past Odor tonight as a top option at second base but after digging deeper into the numbers, Odor might have the best matchup fo the night. While we always love DJ LeMahieu at Coors Field, Odor's matchup against Shields makes him a must start option on FanDuel. Shields enters tonight's contest against the Texas Rangers allowing opposing lefties to hit .321 against him with 13 home runs while reaching base over 40 percent of their plate appearances.
Top Tier Option: Jose Altuve
Mid Tier Option: DJ LeMahieu& Dee Gordon
Fantasy Sleeper: Jason Kipnis& Kaleb Cowart
Third Base – Nolan Arenado or Asdrubal Cabrera
Now for us third base is one of those positions where if Nolan Arenado is healthy he would be a near lock in every lineup. That being said Arenado is dealing with a hand injury that could force him out of the lineup tonight while opening up the chance to use Ryan McMahon as a nice option at $3k. If Arenado is out of the lineup we like is Cabrera who not only has a solid matchup but would also provide us with some salary cap space. Entering tonight righties have posted a .342 wOBA against him while Cabrera has a .355 wOBA against lefties. Meanwhile Justin Nicolino likes to work down and away for most of his pitches a zone that Cabrera has had success with.
Top Tier Option:Adrian Beltre
Mid Tier Option: Jake Lamb & Ryan McMahon
Fantasy Sleeper: Pablo SandovalShort Stop – Dansby Swanson

Here we go digging at the bottom of the barrel tonight at the short stop position. While we have Jean Segura, Elvis Andrus and Corey Seager among our top options tonight this move comes down to the salary cap space situation. For us Swanson has a very favorable matchup against Sal Romano. Entering tonight, righties have posted a .409 wOBA against him as well as a .286 ISOPower mark.
Top Tier Option: Elvis Andrus, Jean Segura & Corey Seager
Mid Tier Option:Didi Gregorius& Freddy Galvis
Fantasy Sleeper Option: Brandon Crawford
Outfielders – Carlos Gonzalez, Christian Yelich& Nick Williams
Now the outfield situation could play out a few ways for us depending on where we spend our money up above. If we elect to go cheaper on the mound with a mid tier option we could go with Stanton in place of Yelich, while also going cheap at catcher could allow both Stanton and another top option like Ryan Braun or Mike Trout. In the end we like these three guys to fill out our lineup tonight. Gonzalez is another one of those plays that you have to like at Coors Field night in and night out. Yelich and Williams meanwhile have very good matchups. Yelich will get a shot at Chris Flexen who has had his troubles with lefties allowing them to post a .438 wOBA and .308 ISOPower stat line over his first four starts. Meanwhile Williams gets to face off against Matt Moore who has had his own struggles against lefties (.453 wOBA& .255 ISOPower mark).
Top Tier Option: Giancarlo Stanton, Mike Trout & Ryan Braun
Mid Tier Option:NomarMazara, Keon Broxton & Aaron Hicks
Fantasy Sleeper Option: Jake Marisnick& Bradley Zimmer