The final full week of the 2017 MLB schedule has arrived leaving daily fantasy baseball owners little time to cash in on FanDuel. Good news tonight, the MLB schedule delivers a full slate of games with all 30 teams in action this evening. The heavy slate provides daily fantasy baseball owners a ton of options tonight to build around.
Tonight's approach will be no different with our focus on the GPP side of FanDuel, while still including players we like in both. One name that is high on our building board tonight is Chris Sale. While we like him more in our cash lineups, he still has the upside to post 70 points nearly any night of the week. That being said we still will sprinkle him in our GPP lineups but with the expected high usage will also look to some other starters tonight.
At the plate one name that should be a hot commodity tonight is the New York Yankees outfielder Aaron Judge. Judge enters tonight hitting .440 over his last seven games with seven home runs and 12 runs batted in. Much like Sale, we expect to see him in a ton of lineups tonight especially with his matchup against Blake Snell.
Now before we get to our top options from tonight's MLB Schedule, here are a few MLB Stacks we like.
MLB Fantasy Stack Options for Tuesday September 26th, 2017
Brian McCann – Carlos Beltran – Jose Altuve
Paul Goldschmidt – Jake Lamb – J.D. Martinez
Francisco Lindor – Jay Bruce – Jason Kipnis

With that said let's get to the rest of the guys we like to build our daily fantasy baseball rosters around.
Here is our Daily Fantasy Baseball Options for Tuesday September 26th, 2017
Starting Pitcher – Kevin Gausman
As we looked to build our FanDuel roster for this evening, we looked at a few starters we really liked including both Alex Wood and Robbie Ray as well as Sale. In the end we expect to see high usage rates on all three making them great cash lineup options but for us we needed a starter that has a high upside. That guy is Gausman who has five 40 plus fantasy performances over his last seven outings. Add that with the fact he is facing a Pittsburgh Pirates team that ranks 29th in home runs, 28th in team OPS and 30th in extra base hits.
Top Tier Option: Chris Sale & Robbie Ray
Mid-Tier Option: Alex Wood &Gio Gonzalez
Fantasy Sleeper:Rafael Montero
Catcher – Evan Gattis or Brian McCann
It will take a little time today to know for sure which of these two catchers we will be inserting into our lineup tonight. Luckily for us they only have a $100 difference in salary but both have had some solid success against Cole Hamels in their career. Gattis enters tonight's contest with seven hits over 23 career at bats with three home runs. Meanwhile McCann is 17 for 64 in his career with 10 extra base hits and 15 runs driven in.
Top Tier Option:J.T. Realmuto
Mid-Tier Option: Yan Gomes
Fantasy Sleeper Option: Chance Sisco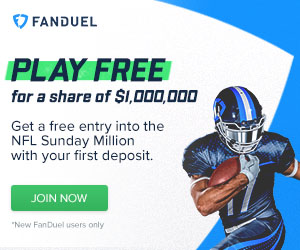 First Base –Cody Bellinger
For us it came down to spending at first base tonight with our top two options being Bellinger and Paul Goldschmidt. In the end, Bellinger saved us some salary cap space despite having a solid matchup tonight. The Los Angeles Dodgers first baseman will face off against DinelsonLamet as they host the San Diego Padres tonight. Entering tonight, Lamet is allowing a .364 wOBA to go along with a .233 isoPower mark. Meanwhile, Bellinger for the year has a .335 isoPower mark and a .393 wOBA against lefties.
Top Tier Option:Paul Goldschmidt
Mid-Tier Options: Eric Hosmer & Albert Pujols
Fantasy Sleeper: Yonder Alonso
Second Base –Jose Peraza
The second base position much like the short stop position was our two top spots to save some cash. While we liked both Kipnis and Altuve tonight, in order to build our lineup with Bellinger and Stanton we needed a few fantasy sleepers to build around. One of those guys for us is Peraza who carries just a $2,500 salary but has a solid matchup tonight. In 11 career at bats, Peraza has four hits including a home run off of Zach Davies.
Top Tier Option: Jose Altuve
Mid-Tier Option: Jason Kipnis
Fantasy Sleeper: Logan Forsythe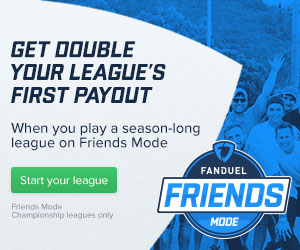 Third Base – Jake Lamb
Now we have a few options here at third base tonight including going with Nolan Arenado while electing to go cheaper in the outfield. In the end we couldn't look past Lamb who has very reasonable salary cap number but still can put up some big time GPP stats. Entering tonights, contest, Lamb is four for 12 off of Matt Moore in his career with one home run while Moore has struggled against lefties this season.
Top Tier Option:Nolan Arenado
Mid-Tier Option: Manny Machado & Kyle Seager
Fantasy Sleeper: Mike Moustakas
Short Stop –Corey Seager
After finding a solid sleeper at second base it left us a big hole to find another one. In the end while Seager has seen his production drop this season he still has that power potential to reward his GPP owners. Add that with the fact he has solid production against righties in his career makes him a solid option tonight. On the top end if you elect to go sleeper on the mound or with a lower cost option at first base or outfield you could look to insert Francisco Lindor in here.
Top Tier Option: Francisco Lindor
Mid-Tier Option:Didi Gregorius & Dansby Swanson
Fantasy Sleeper Option: Orlando Arcia
Outfielders –Giancarlo Stanton, Lorenzo Cain & Jayson Werth
We continue to ride Stanton on most nights and the same will be said tonight while also seeing some solid top tier options just behind him with Judge and Martinez. In the end, Stanton will be looking to take advantage of Coors Field against a starter who has allowed righties to post a .373 wOBA against him. Meanwhile both Cain and Werth have solid matchup based on their opposing starters. For Cain, Anibal Sanchez has allowed opposing righties to post a .416 wOBA against him with a .272 isoPower mark. For Werth, he faces Jake Thompson who is allowing a .416 wOBAand .275 isoPowermark against opposing righties.
Top Tier Option: Aaron Judge & J.D. Martinez
Mid-Tier Option:Trey Mancini & George Springer
Fantasy Sleeper Option: Mac Williamson, Stephen Piscotty& Nicky Delmoninco