Strategies
MLB FanDuel Lineup for Friday August 26th 2016

The King looks to be the answer tonight for FanDuel Owners in the South Side of Chicago. That is King Feliz Hernandez who I am referring to and who will be taking the hill for the Seattle Mariners tonight against the Chicago White Sox in a game that should be a pitchers ball park with Chris Sale on the mound as well.
For us, we could have easily gone with Sale as well who is coming off a pretty impressive eight inning outing not allowing the Oakland A's to score in that stretch. The only downside with Sale has been his bounce up and down success of late following up a 30 plus fantasy performance with 26 or fewer points over his last eight starts.
Now for Hernandez, the Mariners starter has been solid since returning from the disabled list back on July 20th in his seven starts. Over that stretch, Hernandez has pitched at least six innings in six of those starts while posting at least eight strikeouts in four of them including in each of his last three outings.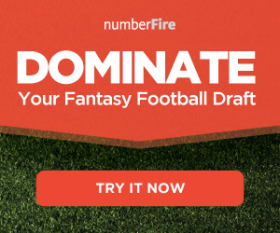 Here is the rest of the MLB options we like tonight on FanDuel to build our MLB lineup around.
MLB FanDuel Advice – Thursday August 25th, 2016
Starting Pitchers
Felix Hernandez, Seattle Mariners: For me it was an easy option handing this slot to Hernandez tonight. The Mariners starter has turned in at least 33 fantasy points in five of his last six outings including at least 42 in each of his last four starts. The White Sox hitters have struggled against him as well including Jose Abreu who has just one hit off of him in 10 career at bats.
Other Starter Options we like are Chris Sale and Jeff Samardzija
Fantasy Sleeper Option: Luke Weaver
Catcher
Evan Gattis, Houston Astros: Gattis is an interesting option tonight as he has had some solid success of late for his FanDuel owners including picking up at least 15.2 fantasy points in four of his last six games. Tonight he has a very favorable matchup against Drew Smyly who ranks in the top ten in all of baseball in home runs allowed this season.
Other Catcher Options we like include Gary Sanchez and Russell Martin
First Basema 
Mark Teixeira, New York Yankees: Here is another matchup we like tonight as the Baltimore Orioles starter Yovani Gallardo who has allowed at least three runs in six of his last ten outings and has a tendancy to walk a ton of batters (five games with four or more over the same stretch) opening up scoring opportunities.
Other First Base Options we like include Ryan Howard, Chris Davis and Joey Votto
Second Baseman
Jean Segura, Arizona Diamondbacks: Looking for consistency at the second base position landed us with the Diamondbacks starter. Entering tonight, Segura has posted double digit fantasy numbers in eight of his last ten games with four of those games topping the 21 point mark.
Other Second Base Options we like include Jose Altuve, Jonathan Schoop and Brandon Phillips
Third Baseman
Travis Shaw/Aaron Hill, Boston Red Sox: For us tonight we don't mind either of these at third base but prefer Hill if he is in the lineup based on his success against Ian Kennedy (5 for 13). Now along with that many of the Red Sox stars should be an option tonight against Kennedy as he ranks fourth in all of baseball in home runs allowed this season.
Other Third Base Options we like include Manny Machado, Kris Bryant and David Freese
Short Stop
Addison Russell, Chicago Cubs: The Cubs short stop has been as hot as any other shortstop in all of baseball of late. This includes picking up home runs in four of his last six games. Over that stretch, Russell has rewarded his fantasy owners with four games with at least 22.2 fantasy points.
Other Short Stop Options we like include JJ Hardy (Fantasy Sleeper) and Xander Bogaerts
Outfielder
Carlos Gomez, Texas Rangers: Gomez might be the most disappointing player in all of baseball this season. That being said he was giving a new opportunity in Texas and he rewarded his team and fantasy owners with a home run in his first game with the Rangers. For us we love his price tag plus extra motivation to show his former club he can still hit while helping his chances of landing a new deal down the stretch.
Andrew McCutchen, Pittsburgh Pirates: The Pirates outfielder continues to show some signs of life over the past two weeks. This includes posting a big time fantasy performance last night with 31.7 fantasy points. Tonight that success should continue at Miller Park which ranks near the top in home runs according to MLB Park Factors.
Mookie Betts, Boston Red Sox: The AL MVP Candidate will have a big time  chance to add to those numbers tonight against the Kansas City Royals and Ian Kennedy. Kennedy has shined at times this season but has also allowed a ton of home runs. Take that and add that with the fact Betts leads all of MLB with multi home run games as well as having two three home run games makes an automatic option tonight.
Other Outfielder Options we like include Mark Trumbo, Joc Pederson, Justin Upton, Nelson Cruz, Alex Gordon and Ichiro Suzuki