Strategies
MLB FanDuel Lineup for Friday August 5th 2016

The Friday Night Lights will be in full swing tonight as 30 MLB Clubs will be in action for daily fantasy sports players to take advantage of. That being said we bring you another day of options we like on FanDuel tonight with many of these options working for other sites as well but may be limited if the salary numbers are two high.
Before we get to the MLB players we like at each position there are a few contests we like based on location. One of those contests features the Miami Marlins traveling to Coors Field to take on the Colorado Rockies. Coors Field Ranks 1st in runs and home runs according to ESPN MLB Park Factors for 2016. Another contest we really based on ballpark is the Milwaukee Brewers contestagainst the Arizona Diamondbacks at Chase Field.
The last of the games features two starters that have rank in the top 15 in all of baseball in home runs allowed pitching at Yankee Stadium that ranks second overall. Those two starters are Josh Tomlin for the Cleveland Indians as well as Michael Pineda for the New York Yankees.
Now that we have put out a few contests we like tonight to help us all build from lets take a look at who we like.

MLB FanDuel Advice – Friday August 5th, 2016
Starting Pitchers
Justin Verlander, Detroit Tigers: The Tigers starter has emerged as a solid fantasy option nearly every outing. Over his last six games, Verlander has posted over 42 fantasy points in five of those contests with two of those outings going for at least 60. Tonight he will get to face off against a New York Mets team that have combined to hit just .189 off of him in 95 at bats.
Jon Lester, Chicago Cubs: Lester is another option on the mound tonight as he has had some solid success against the Oakland A's hitters in his career. Currently the group of A's are hitting just .200 off of the Cubs starter while striking out 26 times over just 90 career at bats.
Fantasy Sleeper Option: Christian Friedrich
First Baseman
Miguel Cabrera, Detroit Tigers: It will be hard to find any player as hot as the Tigers first baseman is right now. Cabrera is batting .464 over his last seven games with five home runs and 11 runs batted in. Tonight he will look to stay hot against Noah Syndergaard and the New York Mets.
Other First Base Options we like include Freddie Freeman, Mike Napoli, Will Myers and Mark Teixeira/Rob Refsnyder.
Second Baseman
Daniel Murphy, Washington Nationals: Looking at matchups we like Murphy tonight against the San Francisco Giants. The Nationals second baseman has hit Jeff Samardzija well in his career picking up six hits over 12 at bats including one home run. Along with that Murphy picked up his second player of the month award to go with his ML leading .358 batting average.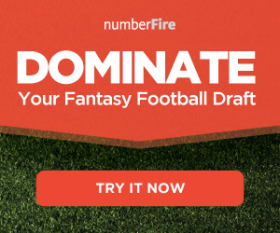 Other Second Base Options we like include Jose Altuve, Scooter Gennett and Jonathan Schoop.
Third Baseman
Evan Longoria, Tampa Bay Rays: Longoria is putting together a pretty solid stat line together this season batting .281 over 105 games with 23 home runs and 59 runs batted in. Tonight he will get to face off against Ervin Santana who has three career home runs off of in 20 career at bats.
Other Third Base Options we like include Danny Valencia, Jake Lamb and Pedro Alvarez.
Short Stop
Adeiny Hechavarria, Miami Marlins: Sometimes you have to just play the numbers and that is what we are doing with this pick tonight simply based on the fact this game is being played at Coors Field. Hechavarria is currently riding a five game hitting streak while picking up at least one hit in eight of his last ten games giving fantasy owners some hope.
Other Short Stop Options we like include Francisco Lindor, Jonathan Villar, Jordy Mercer (FanDuel Bargain) and Brad Miller.
 Outfielders
Giancarlo Stanton, Miami Marlins: Now Stanton will be a difficult option to play as he has not gone yard since July 27th but currently ranks first in FanDuel salary on FanDuel. Now that being said his high fantasy salary is based on the fact he will be hitting at Coors Field tonight. This season Stanton is eight for 16 against the Rockies with one home run.
Yasmany Tomas, Arizona Diamondbacks: The D-Backs outfielder continues to be a solid fantasy option for FanDuel owners. Over his last eight games, Tomas has put up five double digit fantasy performances including four of them with at least 18.7. Look for that success to continue at a very hitter friendly ball park.
Other Outfielder Options we like include Hyun Soo Kim, Keon Broxton (Fantasy Sleeper), Carlos Gonzalez (Monitor Lineup/Injury Status), Brett Gardner, Lonnie Chisenhall and J.D. Martinez.