Strategies
MLB FanDuel Lineup for Friday July 28th 2017

Thank Goodness its Friday as the MLB Schedule delivers an action packed full slate of excitement for daily fantasy baseball owners to cash in on. All 30 clubs are in action today as all 15 games on the MLB Schedule taking place at 7:05pm ET or later tonight.
With that heavy slate comes a ton of good news as well as some bad news. The good news is we all have 30 MLB Starters to build around, the bad news is which of these starters will deliver a big time fantasy performance and which ones are going to lay a dud for us?
That being said here are a few of the starters on tonight's MLB Schedule we think will be worth building stacks against.
Travis Wood, San Diego Padres VS Pittsburgh Pirates
Here is a chance for the Pirates lineup to take advantage of a starter who was recently put into the roll before landing on with the San Diego Padres. Entering tonight, Wood has not gone more than 4.2 innings in his last three starts while allowing six, nine and seven hits in those outings. On the year, righties have posted a .394 wOBA while lefties are not far behind with a .316 mark.
Brent Suter, Milwaukee Brewers VS Chicago Cubs
While Suter has looked good in his recent starts he is pitching at home in a hitter friendly ball park against one of the top hitting teams in all of baseball. Earlier this season, the Cubs racked up four earned runs off of Suter in a relief outing. On the year lefties have had the advantage posting a .312 wOBA against him while righties have posted a .283 mark.
Chris Tillman, Baltimore Orioles VS Texas Rangers
For us we are just not sure what you might get out of Tillman in any of his starts this season. Add his struggles with consistency with the fact both lefties and righties have hit him hard this year makes us like the idea of building around the Rangers tonight. Entering tonight, opposing righties have posted a .400 wOBA and a .248 ISOPower mark. Meanwhile lefties have a .411 wOBA and a .363 BABIP number against the Orioles starter.

With that said let's get to the rest of the guys we like to build our daily fantasy baseball rosters around.
Here is our Daily Fantasy Baseball Options for Friday July 28th, 2017
Starting Pitcher – Chad Kuhl or Matt Moore
Tonight we expect to see a ton of usage on the return of Dallas Keuchel while other top tier starters should see a ton of action as well. For us we like the upside in GPP tournaments to ride either Chad Kuhl or Matt Moore based on their matchups. For Kuhl he will look to take advantage of Padres team that ranks 28th in OPS, 29th in hits and 4th in total strikeouts. Meanwhile Moore has had some success against the Dodgers in his career holding the current group to just 15 hits over 83 at bats with 23 total strikeouts.
Top Tier Option: Dallas Keuchel & Alex Wood
Mid Tier Option: Jose Quintana
Fantasy Sleeper: Sal Romano
Catcher – Jonathan Lucroy
For us tonight the catcher position is wide open but our top two options were Lucroy as well as J.T. Realmuto. In the end it is hard to look past the struggles of Tillman this year as well as the fact righties have crushed him for of the season. On the year righties have posted a .342 batting average with 10 home runs against Tillman. Add that with the fact Tillman has allowed 21 earned runs in just four road starts makes Lucroy as well as a few of his teammates must start options tonight.
Top Tier Option: N/A
Mid Tier Option: J.T. Realmuto
Fantasy Sleeper Option: Matt Wieters
First Base – Joey Votto
When you start to look at the sabermetrics side and the numbers it is hard to look past the Cincinatti Reds first baseman tonight against Vance Worley. Entering tonight, lefties have crushed Worley this season posting a .430 wOBA mark to go along with a .270 ISOPower number as well as a .440 BABIP number. Another top tier option we like tonight is Anthony Rizzo who has one of the better matchups as well as a chance to take advantage of hitter friendly ball park.
Top Tier Option: Paul Goldschmidt & Anthony Rizzo
Mid Tier Options: Mike Napoli or Joey Gallo
Fantasy Sleeper: John Jaso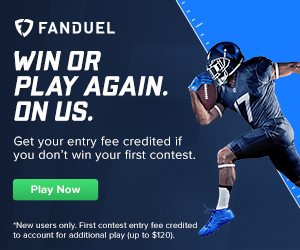 Second Base – Yoan Moncada
The second base option is one of those slots where you could reach to Jose Altuve or dig deep with the likes of Moncada or Brandon Drury if he gets the start. For us despite his struggled at the Major League level, Moncada has the power to have a big time GPP performance. Along with his power, Danny Salazar enters tonight with a .389 wOBA, .248 ISOPower and .343 BABIP stat line against lefties.
Top Tier Option: Jose Altuve
Mid Tier Option: Robinson Cano & Scooter Gennett
Fantasy Sleeper: Brandon Drury
Third Base – Evan Longoria
We are back to riding with Longoria tonight despite having a possible difficult matchup against Masahiro Tanaka. Now despite posting just a .222 batting average against the New York Yankees starter, Longoria has hit three home runs in 27 career at bats. That power potential as well as the fact Tanaka has struggled at times this year makes Longoria a solid option while Nolan Arenado and Adrian Beltre are other options we like.
Top Tier Option: Nolan Arenado
Mid Tier Option: Adrian Beltre & Todd Frazier
Fantasy Sleeper: Derek Dietrich
Short Stop – Jordy Mercer
Here is one of those options we love tonight simply based on his matchup against Travis Wood. Mercer who has been up and down at times this year has the upside we love in GPP lineups. Tonight we expect to see Mercer in the lineup against Wood who has struggled at times this season including allowing a .394 wOBA mark against opposing righties as well as a .411 BABIP.
Top Tier Option: Francisco Lindor
Mid Tier Option: Marcus Semien
Fantasy Sleeper Option: Troy Tulowitzki & Chris Owings
Outfielders – Bryce Harper, Mike Trout & Giancarlo Stanton
All the money tonight for us will be riding with the big three in the outfield as we loaded up in hopes of big nights for all three. While Trout was hitless in his last game, the Los Angeles Angels outfielder had picked up six hits over his last 17 at bats including a home run. Meanwhile both Harper and Stanton continue to battle it out for potential MVP honors in the National League. Entering tonight, Harper has posted a .470 wOBA mark against righties while Stanton has posted a .390 mark against them. Each of those stars will get the chance to continue their success against righties tonight.
Top Tier Option: Aaron Judge
Mid Tier Option: Adam Duvall & Michael Conforto
Fantasy Sleeper Option: Gregor Blanco & Mitch Haniger