Strategies
MLB FanDuel Lineup for Monday August 21st 2017

The weekend has wrapped up as the MLB Schedule slims down tonight for daily fantasy baseball owners to cash in on. This includes daily fantasy baseball owners looking to cash in on FanDuel tonight. With that said the MLB Schedule still delivers an exciting eight game slate tonight while featuring some solid daily fantasy baseball options.
For us tonight, the slate will simply come down to picking the correct pitcher with no real top tier option standing out on paper. For us one name that we really like tonight is Alex Wood who will take the ball for the Los Angeles Dodgers tonight against the Pittsburgh Pirates.
When we look at this matchup, Wood benefits from pitching in a pitcher's ball park against a club that sits in the bottom half of all Major League Baseball in offense. While we like wood as more of a Cash Game option he still looks to be a solid option for GPP lineups as well.
With the question marks on the mound tonight, it opens up the door for some big time offensive performances. Here is a look at a few of the MLB Stacks we like tonight on FanDuel.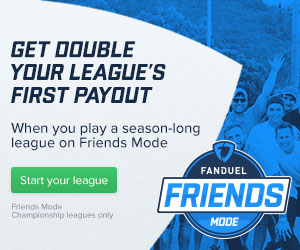 MLB Fantasy Stack Options for Monday August 21st, 2017
Eric Thames – Neil Walker – Travis Shaw
Nicky Delmonico – Leury Garcia – Yoan Moncada
Jonathan Schoop – Trey Mancini – Seth Smith
With that said let's get to the rest of the guys we like to build our daily fantasy baseball rosters around.
Here is our Daily Fantasy Baseball Options for Monday August 21st, 2017
Starting Pitcher – Alex Wood
Tonight's MLB Schedule delivers a few solid starting pitching options but it will be hard to look past Alex Wood. Wood who has been solid for most of the 2017 MLB Season, will take on a Pirates team that ranks 25th in runs scored, 26th in team OPS and 29th in team extra base hits. Meanwhile a few names that could be solid mid-tier and fantasy sleeper options are Wade Miley, Zach Davies and Andrew Albers. All three have solid pitching matchups against teams that struggle on offense at times as well as put up strikeout numbers.
Top Tier Option: N/A
Mid-Tier Option: Wade Miley & Zach Davies
Fantasy Sleeper:Andrew Albers

Catcher – Mike Zunino
We bounce back on the fantasy bargain wagon tonight at catcher and the option we like tonight is the Seattle Mariners Mike Zunino. Zunino who is more of a GPP type play has the big-time production abilities to reward us with a home run nearly every night of the week. Add that with the fact he has a .251 ISOPower mark and a .317 wOBA against righties makes him a solid option behind the plate. We could also go with Stephen Vogt behind the plate against Chris Stratton who enters tonight allowing opposing lefties to post a .425 wOBA mark against him.
Top Tier Option:N/A
Mid-Tier Option: Stephen Vogt
Fantasy Sleeper Option: Jason Castro
First Base –Eric Thames
Tonight's MLB Schedule provides us with a few solid options we like at first base including Edwin Encarnacion and Albert Pujols who both have had success against the starters they are facing. For us though it is hard to look past Eric Thames as he looks to take advantage of his matchup against Stratton tonight. While Stratton has a .425 mark against lefties, Thames has crushed righties all season while posting nearly .400 wOBA mark against them to go with a .285 ISOPower number.
Top Tier Option:Paul Goldschmidt& Edwin Encarnacion
Mid-Tier Options: Albert Pujols& Chris Davis (GPP Lineups Only)
Fantasy Sleeper: Matt Olson
Second Base –Brandon Drury
Now we could go a few directions at second base tonight depending on if we stick with Wood or look to save a few bucks on the mound. For us though as we gear more towards the GPP tournaments, we love Drury on most nights as long as he is in the lineup. Drury who cost just $2,300 has ten long balls on the season while also showing some life over his last four games picking up five hits in 15 at bats including four doubles and a home run.
Top Tier Option: Brian Dozier & Neil Walker
Mid-Tier Option: Jonathan Schoop
Fantasy Sleeper: Yolmer Sanchez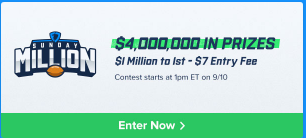 Third Base – Travis Shaw
Looking at the matchups landed us with Shaw as well as a few of his teammates tonight as we build our FanDuel lineups. Shaw who is solid in both GPP and Cash Game lineups enters tonight with hits in 11 of his last 12 games while picking up three home runs over that stretch moving his total for the season to 27. Tonight, he will look to continue that trend against the righty Stratton who has struggled in limited appearances against opposing lefties.
Top Tier Option:Manny Machado
Mid-Tier Option: Kyle Seager
Fantasy Sleeper: Asdrubal Cabrera
Short Stop – Dansby Swanson
Much like Drury, Swanson is another one of those daily fantasy sleeper options we like on most nights including tonight. For us it's hard to look past him tonight as he carries just a $2,500 salary while seeing his production pick up over the past two weeks. Swanson enters tonight with back to back multi-hit performances while hitting in eight of his last ten games. Looking to spend a little heavier you could look to Marcus Semien who has production against Miley in his career while Elvis Andrus has a solid matchup as well.
Top Tier Option: Elvis Andrus,
Mid-Tier Option:Jean Segura & Marcus Semien
Fantasy Sleeper Option: Eduardo Escobar
Outfielders –Nelson Cruz, Seth Smith & Nicky Delmonico
Part of us says we have to put Mike Trout in the lineup while others say stay away as he has struggled in his career against Cole Hamels. While we like Trout to bounce back from his hitless five at bat performance on yesterday we like Cruz a little more tonight while bargain hunting for both Smith and Delmonico. Cruz enters tonight's game red hot picking up hits in 12 straight games including picking up home runs in six of those games while also driving in at least one run in 10 of those contests. Delmonico and Smith both land in our lineups based on their matchups. Delmonico will face off against Stratton who has struggled against lefties while Smith looks to continue his success against opposing righties who he has yielded a .346 wOBA against this season.
Top Tier Option: Mike Trout &Nomar Mazara
Mid-Tier Option:Max Kepler & David Peralta
Fantasy Sleeper Option: Bradley Zimmer