Strategies
MLB FanDuel Lineup for Monday August 29th 2016

The back to school Monday has arrived but for us its just another great Monday to cash in on some FanDuel. Tonight's lineup of contest is sure to deliver some great action on the diamond as well as for our MLB FanDuel Lineups.
One of those contests we really like tonight features the Los Angeles Dodgers traveling to Colorado to take on the Rockies at Coors Field. Now we could easily go with 2-5 players from this contest alone with stars like Adrian Gonzalez, Nolan Arenado, Yasmani Grandal as some of those big names.
Along with the Rockies/Dodgers contest at Coors Field the other contests that stand out based on stadium features the Toronto Blue Jays at Baltimore Orioles, Seattle Mariners at Texas Rangers, the Minnesota Twins at Cleveland Indians and the St. Louis Cardinals at Milwaukee Brewers. Each of these stadiums have been historically hitter friendly ball parks which should provide us some fireworks tonight.
Here is the rest of the MLB options we like tonight on FanDuel to build our MLB lineup around.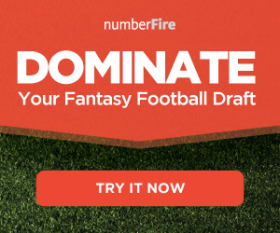 MLB FanDuel Advice – Monday August 29th, 2016
Starting Pitcher
Tanner Roark, Washington Nationals: Despite his recent two game struggle for fantasy owners, Roark is still a very favorable option tonight against the Philadelphia Phillies. Entering tonight the Phillies rank 29th in runs, 23rd in home runs and 11th in strikeouts in all of MLB. Add that with the fact Roark has allowed just two runs to the Phillies in 21 innings of work this season makes him a great option.
Other Starter Options we like are Jake Arrieta and Jose Fernandez
Fantasy Sleeper Option: Dillon Gee
Catcher 
Gary Sanchez, New York Yankees: It didn't take long for the Yankees rookie to become the top fantasy option behind the plate. Since being called up on August 3rd, Sanchez has posted 13 double digit fantasy performances while picking up 11 home runs over that stretch.
Other Catcher Options we like include Salvador Perez and Matt Wieters
First Baseman 
Miguel Cabrera, Detroit Tigers: Typically we don't need a reason to use Miguel Cabrera on most nights. That isn't the case tonight as Cabrera is a top fantasy option going up against a struggling James Shields. In his career, Cabrera is hitting .381 in 63 career at bats with 13 of those hits going for extra base hits (3 home runs).
Other First Base Options we like include Adrian Gonzalez and Brandon Moss.
Second Baseman 
Ian Kinsler, Detroit Tigers: I love riding Stacks when we see a great fantasy matchup and that is the case against the James Sheilds. While Kinsler hasn't picked up as many hits as Cabrera off the White Sox starter he does however have four career home runs.
Other Second Base Options we like Jose Altuve and Nick Franklin.

Third Baseman
Nolan Arenado, Colorado Rockies: There might not be a hotter hitter in the Majors entering tonight than the Rockies third baseman. Entering tonight, Arenado has posted five games with at least 18.4 fantasy points over his last seven games with one of those other contests finishing with 12 total. Tonight the Rockies will be at home at Coors Field so we suggest stacking your lineup with them.
Other Third Base Options we like include Adrian Beltre and Manny Machado.
Short Stop
Troy Tulowitzki, Baltimore Orioles: Tulo stands out tonight as a top fantasy option at short stop based on his success against Wade Miley, In 19 career at bats the Blue Jays short stop has seven hits with three of those going for extra base hits. Add that with the fact that Miley has given up 10 earned runs in just 6.2 innings of work at Camden Yards makes Tulo and the Blue Jays a great option.
Other Short Stop Options we like include Corey Seager and Erick Aybar (Fantasy Sleeper).
Outfielder
Carlos Gonzalez, Colorado Rockies: Now that the Rockies return home to Coors Field we are going to be back on the Cargo train during this stretch. The Rockies outfielder continues to hit well at Coors Field posting at .353 batting average at hme over 224 at bats with 20 doubles and 17 home runs.
J.D. Martinez, Detroit Tigers: Finishing off the third leg of what looks to be a great stack lands us with the Tigers outfielder. Martinez has been hot over the past ten games picking up six multi hit games in that stretch. Tonight he will look to continue that success against Shields who he has nine career hits off with four extra base hits.
Tyler Naquin, Cleveland Indians: Now we totally understand that not every player can be a top tier option. That lands us with Naquin who will give us some salary cap flexibility while also giving us a chance at some solid fantasy production at home (Progressive Field ranks 5th in Home Runs and 2nd in Runs according to MLB Park Factors).
Other Outfielder Options we like include Joc Pederson, Keon Broxton, Carlos Gomez, Mark Trumbo and Khris Davis.