The Final two days of the MLB Regular Season has arrived leaving FanDuel owners a nice chance to take home some cash. The good news is the day is split in two groups featuring a nice group of games taking place in the early afternoon followed by a solid eight game lineup this evening to take advantage of.
For us we are turning our attention to tonight's slate of games giving everyone a chance to do some research this afternoon. At the front of our questions tonight is which starters will put together the best performance on the mound to help us all take home some cash.
Three names we are watching are J.A. Happ, Hisashi Iwakuma and Jordan Zimmerman. All three of those starters take the hill tonight with playoff implications on the line as each of those teams fight for one of the final two wild card spots in the American League.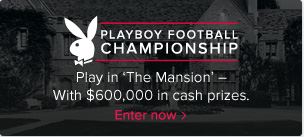 Here are our top MLB FanDuel options for Saturday October 1st, 2016.
FanDuel Starting Pitcher Options Saturday October 1st, 2016
Jordan Zimmerman, Detroit Tigers: We tossed around all three of those names but decided to go with Zimmerman over Happ. Despite only throwing four innings in September the Tigers turn to their veteran at a key point against an Atlanta Braves team that has struggled to hit for most of the 2016 MLB Season.
Other FanDuel Starting Pitcher option to consider is J.A. Happ.
Fantasy Sleeper Option: Colby Lewis
FanDuel Catcher Options Saturday October 1st, 2016
Martin Maldonado, Milwaukee Brewers: This play simply comes down to the fact the Brewers are playing at Coors Field tonight. We strongly considered going with Russell Martin and Mike Zunino to save a few dollars.
Other FanDuel Catcher Options include Mike Zunino and Russell Martin.
FanDuel First Base Options Saturday October 1st, 2016
Edwin Encarnacion, Toronto Blue Jays: Much like Happ we like Encarnacion tonight as the Blue Jays need their star players to put together a big game to keep a lock on the AL Wild Card picture. Encarnacion is three for 11 in his career with one home run off of Eduardo Rodriguez.
Other FanDuel First Base Options include Freddie Freeman (If you go with someone other than Zimmerman), Chris Carter and Marwin Gonzalez.
FanDuel Second Base Options Saturday October 1st, 2016
Brian Dozier, Minnesota Twins: If you can make Dozier work in your lineup we strongly recommend him as one of our top option. Tonight he will face off against Jame Shields who leads all of MLB with 38 home runs allowed.
Other FanDuel Second Base Options include DJ LeMahieu, Jean Segura and Jace Peterson.
FanDuel Third Base Options Saturday October 1st, 2016
Todd Frazier, Chicago White Sox: Frazier is a solid option tonight based on the game being played a hitter friendly ball park as well as the fact he has 40 home runs on the year. While a few of the more expensive options might look good as well we valued the added salary cap savings.
Other FanDuel Third Base Options include Jonathan Villar, Nolan Arenado and Jorge Polanco (Fantasy Sleeper).
FanDuel Short Stop Options Saturday October 1st, 2016
Elvis Andrus, Texas Rangers: The short stop position for us has been one of those slots where you can find some solid value at a cheaper slot. One of those options tonight is Andrus who has rewarded his fantasy owners with three performances with over 15 fantasy points over his last five games.
Other FanDuel Short Stop Options include Orland Arcia, Eduardo Escobar and Brad Miller.
FanDuel Outfielder Options Saturday October 1st, 2016
Nelson Cruz, Seattle Mariners: While we also like the names of Carlos Gonzalez and Ryan Braun based on their matchup at Coors Field. We could not go without Cruz as our top option as he has been red hot with four multi hit games over his last six while posting double digit fantasy numbers in five of those contests.
Byron Buxton, Minnesota Twins: The Twins rookie hasn't lived up to the hype built around him in the minors. That being said tonight he has a solid matchup against Shields who has allowed the most home runs in all of baseball to this point of the season.
Mike Trout, Los Angeles Angels: We could have easily gone with Cruz, Trout and Braun but salary cap numbers restricted us. In the end Trout is fighting for another MVP award which makes these two final games important games for a player who has no shot at making the postseason.
Other FanDuel Outfielder Options include Ryan Braun, Carlos Gonzalez, Max Kepler, Justin Upton, Brandon Drury and Michael Saunders.