Strategies
MLB FanDuel Lineup for Monday July 31st 2017

The craziest day of the MLB Schedule has arrived as the 2017 MLB Trade Deadline could play a key factor in daily fantasy baseball lineups tonight. Yes that day baseball fans love but also to hate has arrived as we wait to see which teams will make moves before the 4pm deadline this afternoon.
Now for teams in the playoff hunt its great as well for daily fantasy baseball owners who like those players on tonight's MLB Schedule. Outside of those teams fighting for a spot nearly every player could be touchable on the remaining 10-15 teams who are out of contention.
With all that we still like tonight's MLB Schedule despite only having eight games on tap. Here is a look at a few of the stacks we really like tonight to build our daily fantasy baseball lineups around.
Click HERE to join FanDuel's $150K Mon MLB Squeeze!
MLB Fantasy Stack Options for Monday July 31st 2017
Eric Hosmer, Alcides Escobar & Lorenzo Cain
It will be difficult to look past the Kansas City Royals lineup tonight as they take on the Baltimore Orioles and Ubalbo Jimenez. Jimenez enters tonight with a 6.93 earned run average on the season while allowing at least four earned runs in four of his last five starts. Add that with the fact Cain and Hosmer are a combined 20 for 50 off of Jimenez with three home runs makes them a great option. Meanwhile we also like Escobar and Brandon Moss as a sleeper type options.
Kendrys Morales, Ryan Goins & Justin Smoak
One suggestion tonight is to stack nearly every lefty that the Toronto Blue Jays throws out there against James Shields tonight. Shields enters tonight with a .440 wOBA mark as well as a .337 ISOPower mark against opposing lefties on the season. While you have a difficult decision to go with between Morales and Smoak they both could see some success tonight. One dark horse option who could be interesting to stack on top of this group is Miguel Montero behind the plate.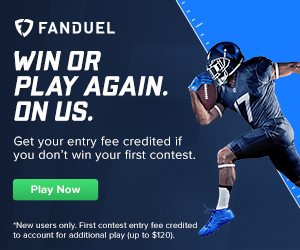 With that said let's get to the rest of the guys we like to build our daily fantasy baseball rosters around.
Here is our Daily Fantasy Baseball Options for Monday July 31st 2017
Starting Pitcher – Danny Duffy
With no real clear cut top tier options tonight the starting pitcher slot might be the most difficult to build around. While Sonny Gray would be a great candidate a possible move is in the works and could happen before the trade deadline. If the trade doesn't fall through he will be a solid option tonight. That being said Duffy has been solid posting over 33 fantasy points in three of his last four starts. That success should continue tonight against a Orioles team that is just 18 for 99 against him with 37 total strike outs.
Top Tier Option: Sonny Gray (Monitor Trade Status)
Mid Tier Option: Felix Hernandez
Fantasy Sleeper: Marco Estrada
Catcher – Brian McCann
Here is one of those daily fantasy baseball plays that you just have to ride the numbers on. Entering tonight, McCann has dominated Alex Cobb in his career picking up eight hits over 15 career at bats including two of those hits going for home runs. Meanwhile Miguel Montero is another interesting option if the Blue Jays elect to start him at catcher.
Top Tier Option: N/A
Mid Tier Option: J.T. Realmuto
Fantasy Sleeper Option: Miguel Montero
First Base – Kendrys Morales
In the end while Smoak has had the better season he has struggled against Shields in his career. Add that with the fact we want to stack heavy in the outfield the $2800k salary makes Morales the more reasonable play. Along with having very high wOBA and ISOPower mark against lefties, Shields also supports a 5.66 Siera and a 5.10 xFIP against them. The other top option along with Smoak is Hosmer who has crushed Jimenez in his career.
Top Tier Option: Justin Smoak & Eric Hosmer
Mid Tier Options: Miguel Cabrera & Yli Gurriel
Fantasy Sleeper: Trevor Plouffe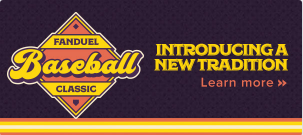 Second Base – Ryan Goins
Here is one of two sleepers we really like tonight based on their matchups tonight. It will be hard not to see Goins in the lineup tonight as Shields has had his hands full against lefties for most of the season. If you elect to spend a little cheaper in the outfield a play for Robinson Cano would work as well at second base. The Seattle Mariners second baseman has nine career hits off of Felix Hernandez with three of them going for home runs.
Top Tier Option: Jose Altuve
Mid Tier Option: Robinson Cano
Fantasy Sleeper: Tyler Saladino
Third Base – Anthony Rendon
Now for us the third base option might be one of the more stacked positions to build from tonight as we like a few options. Those options include Josh Donaldson, Evan Longoria and Derek Dietrich as well as Rendon. The Washington Nationals third baseman enters tonight with hits in seven of his last eight at bats. Add that with the fact he has a .400 wOBA mark and a .315 BABIP against righties makes him a solid candidate at third base tonight.
Top Tier Option: Josh Donaldson
Mid Tier Option: Evan Longoria & Derek Dietrich
Fantasy Sleeper: Ryon Healy
Click HERE to join FanDuel's $11K Mon MLB Bunt (Single Entry)!
Short Stop – Marcus Semien
Semien continues to be one of our more favorable plays night in and night out. Despite going hitless in his last game, the Oakland A's short stop should bounce back tonight against Matt Cain and the San Francisco Giants. Cain has struggled against both righties and lefties this season while allowing a .353 wOBA mark against righties. Over his last ten outings Cain has allowed at least five runs in four of those contests and three other games with at least three runs.
Top Tier Option: Francisco Lindor
Mid Tier Option: Jean Segura
Fantasy Sleeper Option: Alcides Escobar
Outfielders – Bryce Harper, Giancarlo Stanton & Brandon Moss
You can go a few directions in the outfield including stacking two of the top three guys together like we did with Harper and Stanton. That type of fire power opened up the door for a bargain type sleeper option like Moss who has very good career numbers against Ubaldo Jimenez. Moss is six for 16 in his career against Jimenez with one career home run. Meanwhile the other option is to spend cheaper swappig Lorenzo Cain in for Moss while going with someone like Jose Bautista or Marcell Ozuna in the other outfield slot. In the end we just can't see looking past Harper, Stanton or Aaron Judge tonight.
Top Tier Option: Aaron Judge
Mid Tier Option: Lorenzo Cain & Jose Bautista
Fantasy Sleeper Option: Norichika Aoki